Vale Neil Kerley
29 June 2022
The South Adelaide Football Club is deeply saddened to learn of the passing of Premiership Captain/Coach Neil Kerley.
Perhaps the most recognised name in SA Football, Neil Kerley was South Australia's own 'Mr.Football'.
Having made his debut for West Adelaide in 1952, Kerley played 163 games for the Bloods before coming across to the Panthers in 1963, following his axing.
Having finished bottom in 1963, the Panthers were desperate for someone to help turn things around, and Kerley was their man.
Making his Panthers debut in round 7, 1964 against Port Adelaide as player 1102, Kerley or 'Knuckles' would lead the Panthers to the 1964 Premiership, their first since 1938.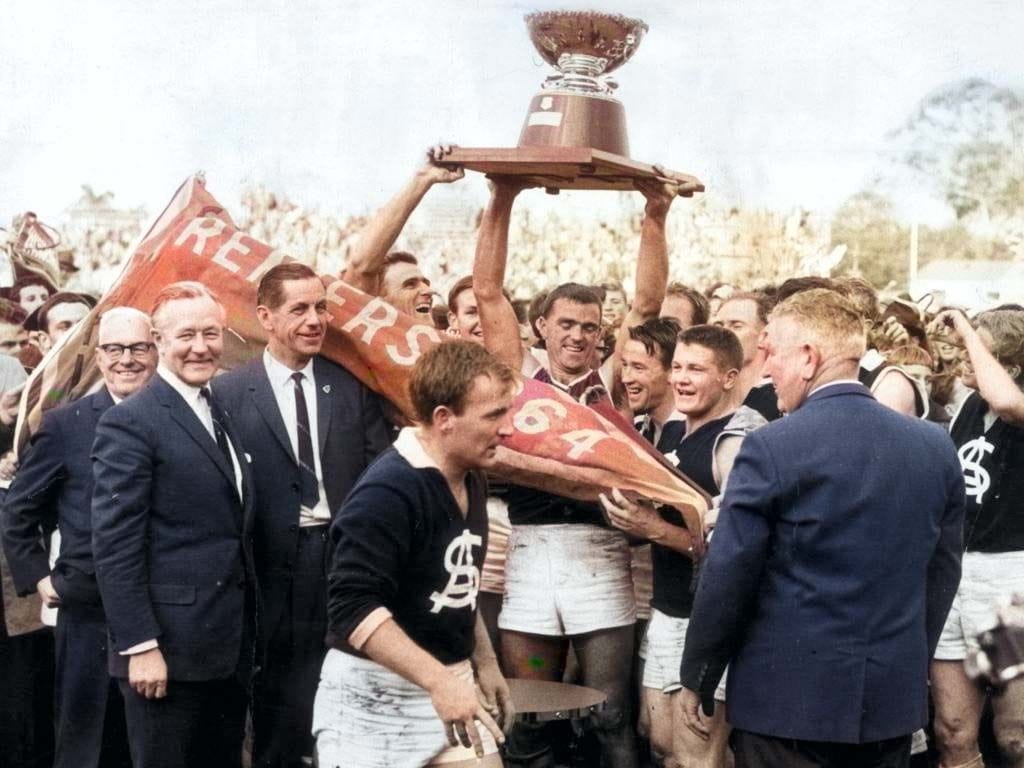 Kerley would go on and cement his place in the hearts of Panthers supporters by bringing his trademark 'Knuckles' behaviours shown by his relentless passion, vigour and determination, and would expect no less from his team mates.
He would go on to play 54 games for South Adelaide before making the move to his next challenge in Glenelg.
After winning a flag with the Bays in 1973 he would move on to coaching stints at West Torrens (1977-1980) and Central Districts (1988-1990).
He returned to West Adelaide in 1981 for the second time and would guide the Bloods to the 1983 Premiership. He would return to West Adelaide one more time in 1992.
Kerley represented South Australia on 32 occasions including six times as captain, and selected in the 1961 All Australian Team as Vice Captain.
Neil Kerley is the only SANFL coach to win premierships at multiple clubs over three decades.
Inducted into the Australian Hall of Fame in 1997, and the South Australian Football Hall of Fame in 2002, Kerley was made a life member of the South Adelaide Football Club in 2008.
Up until recently, Kerley would still attend the annual 1964 Premiership reunion where he would share stories with his Premiership team mates.
There is no doubt that Neil Kerley has had a tremendous impact not only South Australian Football, but also the Panthers.
The South Adelaide Football Club offers its condolences to the Kerley Family and the football community.