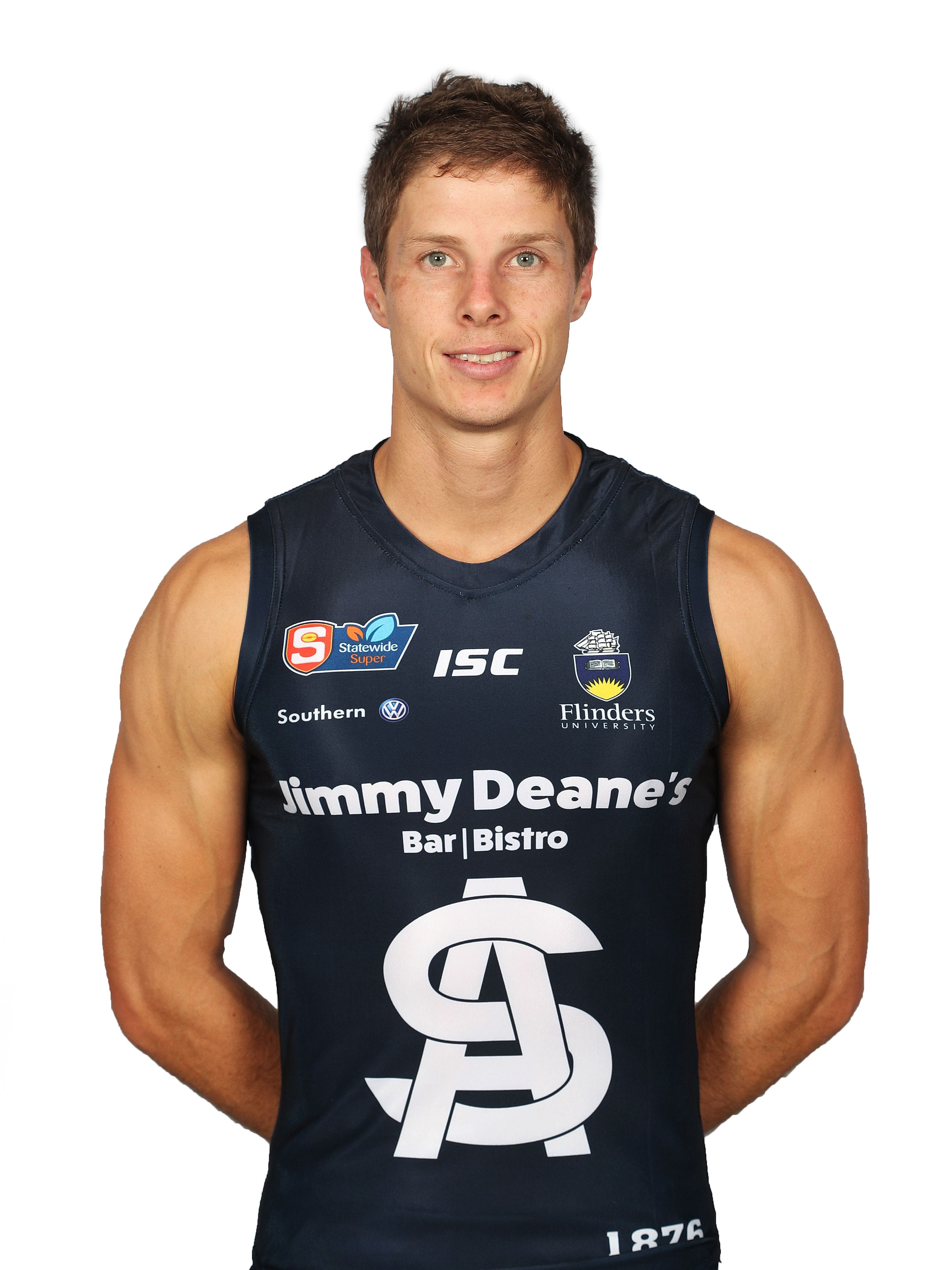 Matt is proudly sponsored by Kingstonian - Diané Ranck
Accolades
Mark Rawlins Memorial Trophy (Runner-Up Best & Fairest)
2015
Best In Finals
2016
Third Best & Fairest
2017
SANFL State Team Selection
2018 & 2019
Club Captain
2019
Player Profile
Number
8
Height
181cm
Weight
81kg
DOB
06/12/1991
Career Games
153
Career Goals
43
Nickname
Hose or Rosey
Recruited from:
Port Adelaide Magpies
What do you do outside of football?
Teacher
Favourite SANFL footy memory
Debut and all SANFL finals
Favourite SANFL player
Jake Comitogianni
Favourite SANFL ground to play on
South Adelaide and Alberton (close to home)
Toughest opponent to play on
Zane Kirkwood
Describe yourself as a footballer in one word
Determined
Biggest interest outside of football
Traveling and catching up with friends/family
What is your coach's favourite saying?
"If you are not first you're last" from the great Ricky Bobby
3 Apps you can't live without
Netflix, Instagram and Uber Eats
What is your favourite food?
Eggs
Which teammate takes the longest to get ready?
Sam Overall
Which teammate is always last in after a training drill?
Anthony Biemans
Which teammate is most likely to be caught looking at themselves in the mirror during a weights session?
Ben Sawford or Joel Cross
If you could be another teammate for a week, who would you be and why?
James Rose because he has an elite last name
Which teammate is most likely to win goal of the year?
Malcolm Karpany
Which teammate is most likely to win the Knuckey Cup?
Matthew Broadbent
Which teammate is most likely to win the Magarey Medal?
Nic Schwarz
Which teammate is in for a big 2020?
Hayden Sampson