Nicole Campbell Player Profile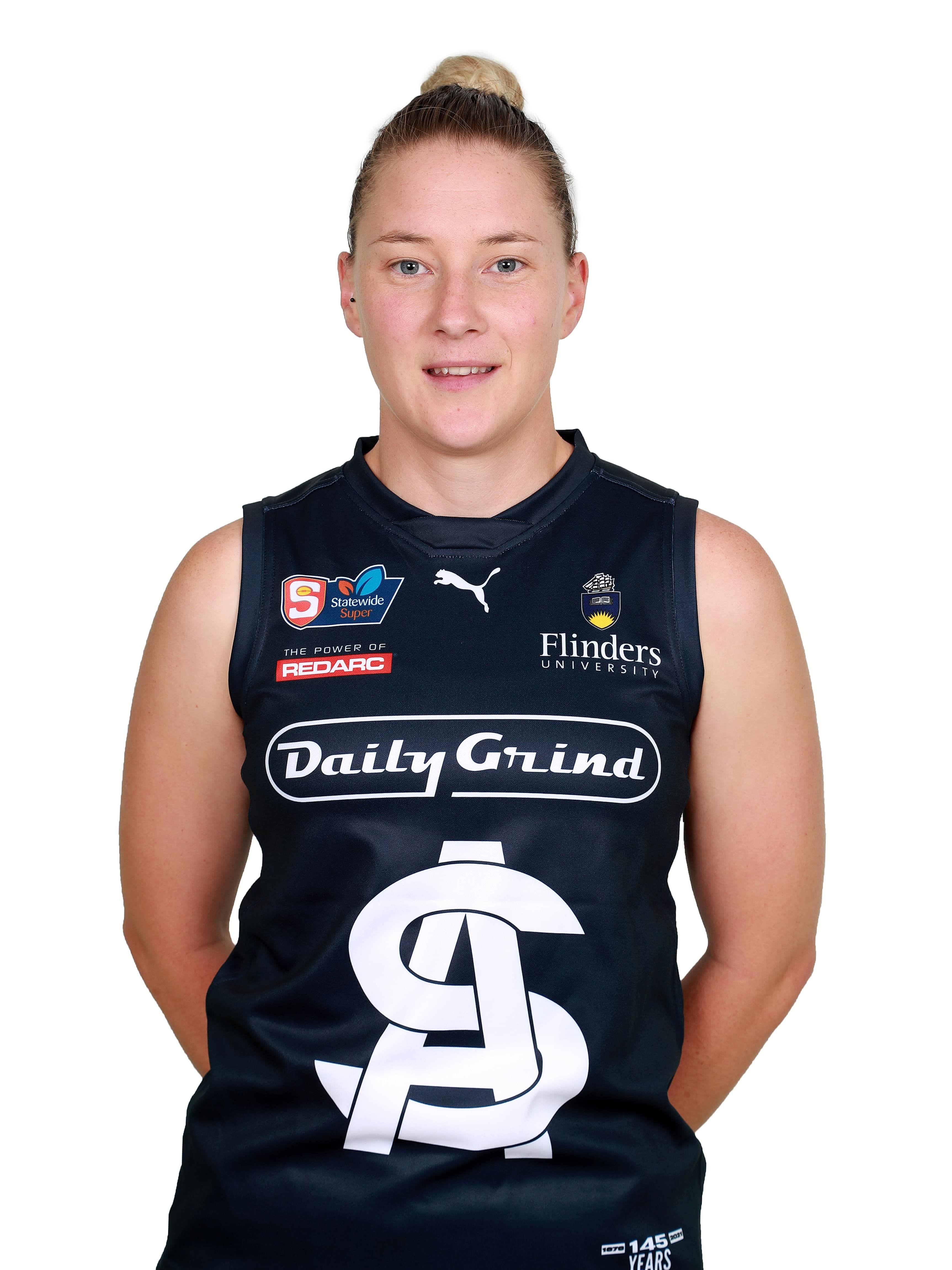 | | | | | |
| --- | --- | --- | --- | --- |
| Number | Height | DOB | Career Games | Career Goals |
| 9 | 168 cm | 20/1/1994 | 33 | 6 |
Player Profile
Nickname
Nikkers
Recruited from:
Norwood Football Club
What is your current occupation?
Community Safety Ranger
What is your favourite SANFLW/footy memory?
Kicking a goal against North adelaide with 10 seconds to go to win the game.
Who is your favourite female athlete? (Any sports)
Chelsea Randal
Favourite SANFL ground to play on
Norwood
Describe yourself as a footballer in one word
Passionate
Biggest interest outside of football
My career
What is your pregame song?
Black skinhead - Kanye West
Worst teammate on social media?
Emily Brockhurst
Which teammate would be your ideal My Kitchen Rules partner?
Czenya Cavouras
Which teammate is always last in after a training drill?
The ones without a GPS on
If you could be another teammate for a week, who would you be and why?
Courtney Barry - i would like to try doing her job for a week.
Which teammate is most likely to win mark of the year?
Jess Kirk
Which teammate is most likely to win goal of the year?
Soriah Moon
Which teammate is most likely to win the SAFCW Best and Fairest?
Jaslynne Smith
Which teammate is in for a big 2021?
Sophia Flanagan-Sjoberg