Sophia Flanagan-Sjoberg Player Profile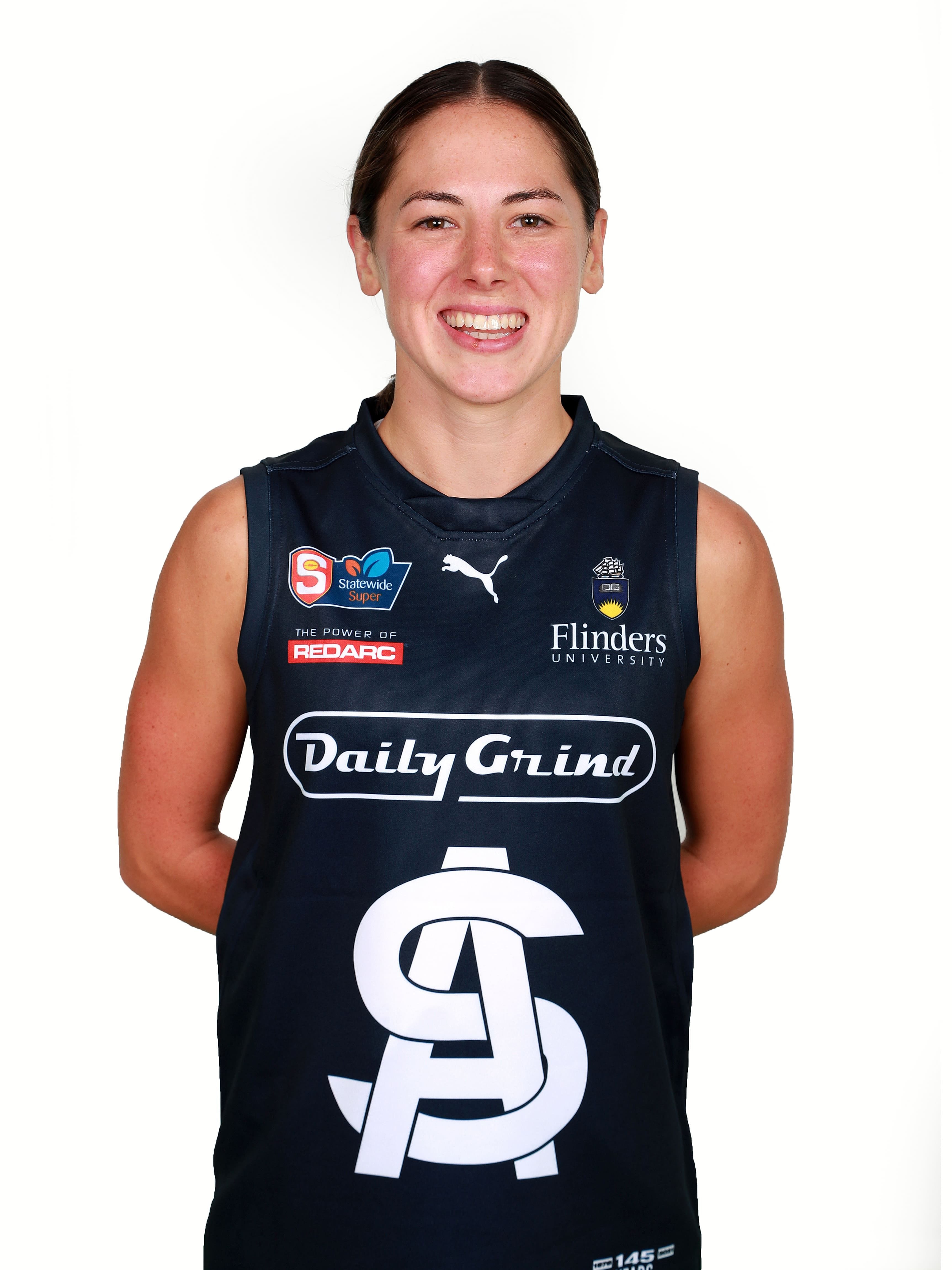 | | | | | |
| --- | --- | --- | --- | --- |
| Number | Height | DOB | Career Games | Career Goals |
| 28 | 153cm | 21/12/1997 | 10 | 1 |
Player Profile
Nickname
Soph
Recruited from:
Aldinga Football Club
What is your current occupation?
Student/Childcare worker
What is your favourite SANFLW/footy memory?
Kicking my first and only SANFLW goal last season!
Who is your favourite female athlete? (Any sports)
Tayla Harris
Favourite SANFL ground to play on
Flinders Univeristy Stadium
Describe yourself as a footballer in one word
Resolute
Biggest interest outside of football
My dog
What is your pregame song?
Last Breath - Future
Worst teammate on social media?
Jaz Smith - who doesn't even have a profile picture
Which teammate would be your ideal My Kitchen Rules partner?
Lauren Clifton - we'd smoke em.
Which teammate is always last in after a training drill?
Ely is busy chatting, always in a very professional leadership capacity of course.
If you could be another teammate for a week, who would you be and why?
Spratty, a week with those guns (Biceps)
Which teammate is most likely to win mark of the year?
Jaimi Griffen
Which teammate is most likely to win goal of the year?
Jess Kirk
Which teammate is most likely to win the SAFCW Best and Fairest?
Nicole Campbell
Which teammate is in for a big 2021?
Brianna Wedding