10 Panthers Named to Under-16 State Squad
Posted by South Adelaide Football Club on 19 May 2016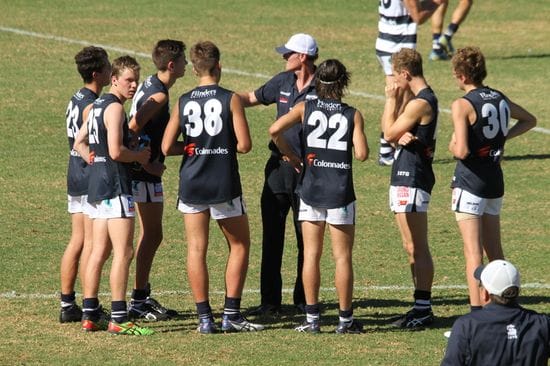 Ten South Adelaide young guns have been selected in the initial McDonald's SA Under-16 Squad.
Panthers juniors Robert Irra, Tate Coleman, Job Colwell, Tom Sparrow, Eamon Wilkinson, Sam Whitbread, Daniel Sladojevic, Jonty Manuel, Hayden Sampson and Joel Beeche have all been selected to the initial 46-player squad.
Ten players is the most selected from any SANFL Club, with nine players coming from the Panthers Under-16s and Irra (a member of South Adelaide's Under-18s program and brother of League star Emmanuel) being selected as an overage player.
South Adelaide Talent Manager, Tony Bamford said seeing 10 players selected to the squad was a great result for the Panthers junior programs.
"To have 10 players in the squad of 46 come from South Adelaide is a great reflection of the depth of talent we have in this age bracket and a great endorsement for the Club's Talented Player Pathway Programs," said Bamford.
"We also have two players, Dylan Whimpress and Nathan Kreuger, selected in the initial McDonald's SA Under-18 squad.
"We wish all these players the very best of luck over the next two months."
To see the full 46-player McDonald's SA Under-16 Squad click here.
SA will play three games as part of the AFL U16 National Championships
Game 1 (Saturday June 25) SA v WA (Football Park, West Lakes)
Game 2 (Monday July 4) SA v Vic Metro (Metricon Stadium, Gold Coast)
Game 3 (FrudayJuly 8) SA vs Vic Country (Southport, Gold Coast)
Author:
South Adelaide Football Club