2021 SAFC AGM - Life Memberships and Service Merit Certificates
14 December 2021
South Adelaide induct three life members at the 2021 Annual General Meeting.
Last night at the clubs Annual General Meeting, the South Adelaide Football Club celebrated the life member inductees for 2021, Tyson Brown, Di Burzacott and Scott Webb.
Tyson Brown
Tyson, the first inductee of the evening, played 81 games for the Panthers since making his debut in 2011 having started in South's U18s after joining the Club from Cove.
The dour defender has had a tough run with injuries over the journey, including missing the 2018 Elimination Final due to concussion and going down with a serious hamstring injury in the opening minutes of the 2016 Qualifying Final.
At the conclusion of the 2021 SANFL season, Tyson decided to retire from League football after 10 years of service to the football club.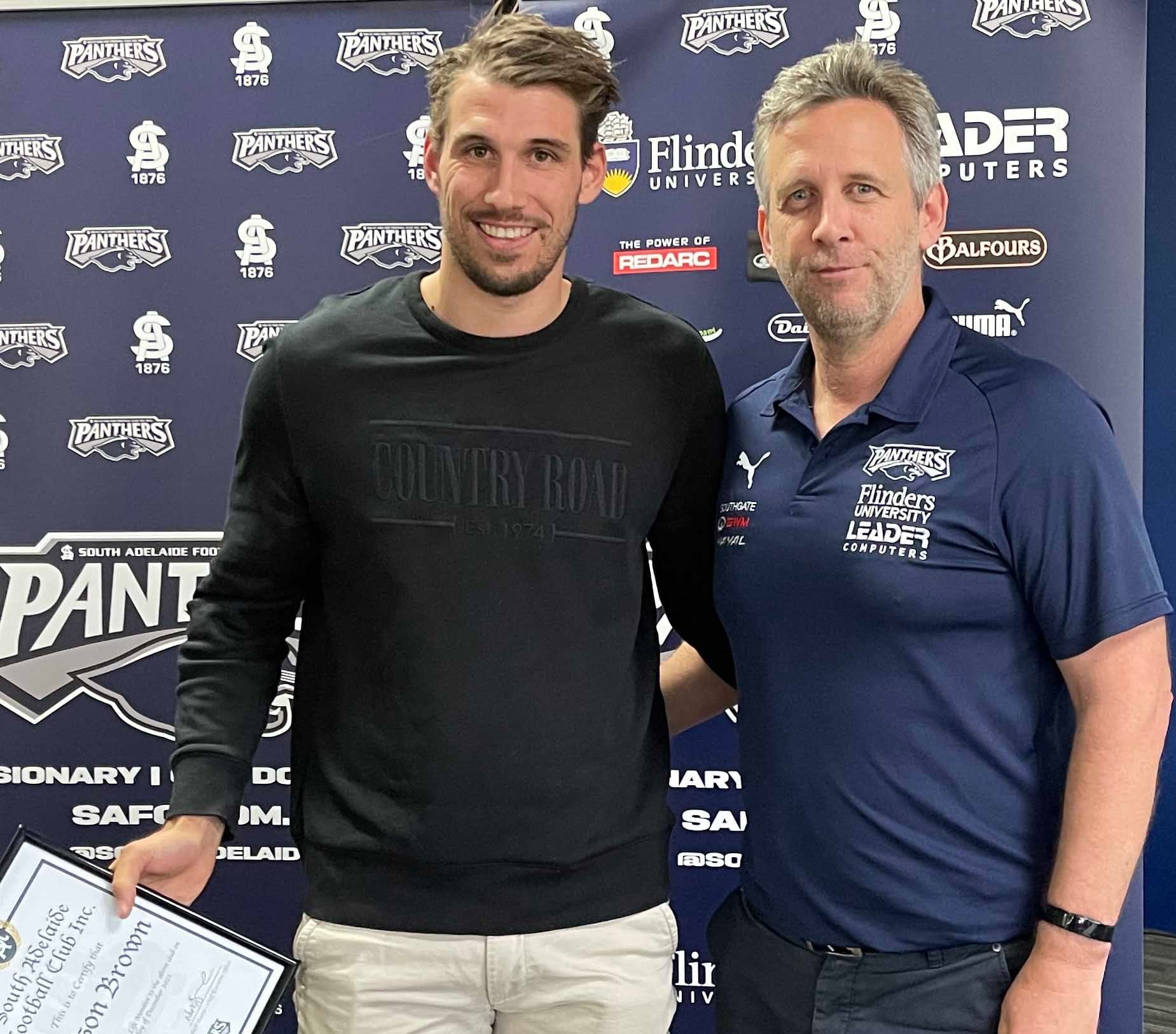 Dianne Burzacott
The second inductee of the night was long time volunteer Dianne Burzacott (formerly Stopp).
Dianne along with her late husband Darrell, have been volunteering at the club since the move to Noarlunga in 1995.
She has been a Panther Club member for many years and has been working in the BBQ on game days as a cook since 2006, as well as helping with anything that was required.
Dianne is also on the Panther Club Committee, as well as the carols committee, and received her 5 year merit certificate in 2006 and her 10 year in 2010.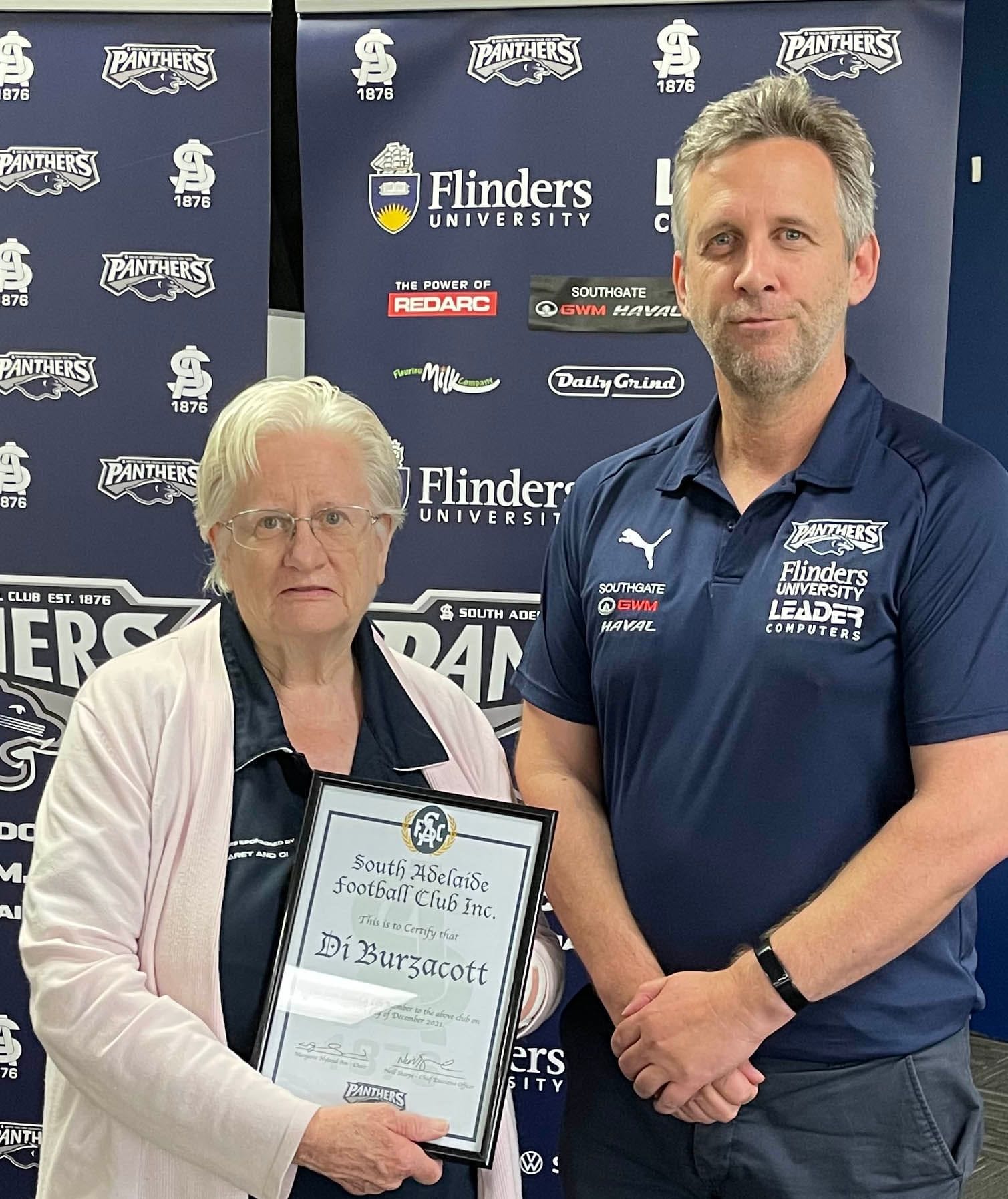 Scott Webb
Scott played for the Panthers from 1992 to 2005 in which he played 129 games and kicked 24 goals.
The defender made his debut as South Adelaide Players 1417 against the Roosters at Football Park in round 20 1992.
5 Year Service Merit Certificate
Nat Cook MP (Volunteering - Panther Club)
Michael Middleton (Volunteering - Panther Club)
Brad Read (Female Football Training Operations)
Ryan Skouborg (Junior Girls Coach, Female Football Assistant Coach)
10 Year Service Merit Certificate
The late Noel Paul (Panther Club Chair, Volunteering)
John O'Keeffe (Volunteering - Panther Club)
The South Adelaide Football Club would again, like to congratulate all recipients from the night.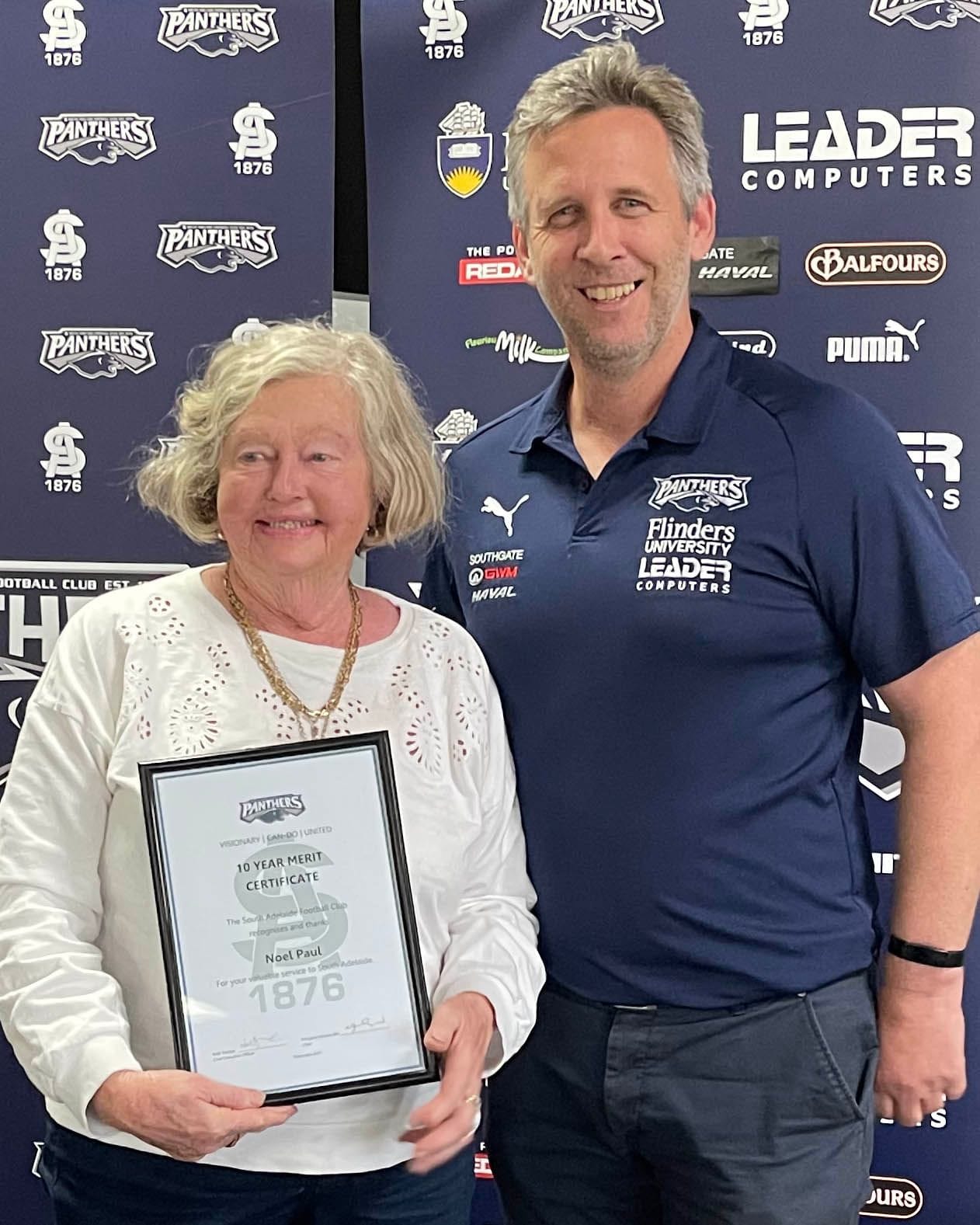 Jenny Cook, partner of the late Noel Paul accepting Noel's 10 year service certificate.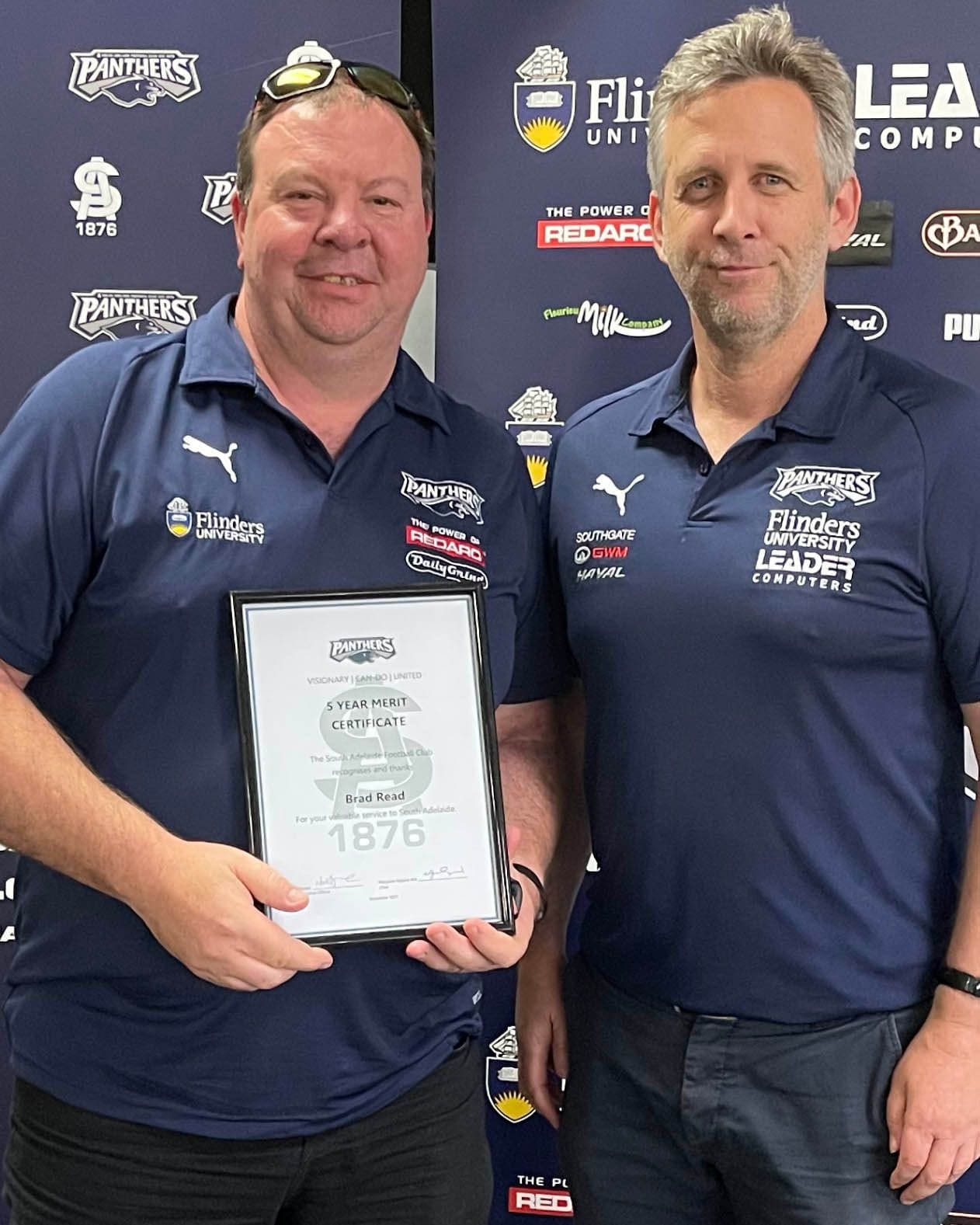 Brad Read presented with his 5 year merit certificate.