2021 Women's Leadership Group
10 February 2021
Elyse Haylock to lead the Panthers in 2021.
The South Adelaide Football Club is pleased to announce that Elyse Haylock will be the Panthers third senior women's captain in 2021.
Haylock has been vice captain for the last two seasons under dual Premiership captain Lauren Buchanan, who hung up the boots at the end of 2020.
Joining the new look leadership group is Brianna Wedding who will step up as vice-captain in 2021.
Wedding has played 11 games for the Panthers since making her debut in Round 1 2019, including the 2020 Grand Final.
Nicole Campbell will also step up to the leadership group along with Tiffany Copley and Sam Pratt.
Campbell joined the Panthers in 2019 from Norwood where she had a stellar season and was drafted by the Crows in the 2019 draft.
Older sister of Under-18 player Talon Copley, Tiffany will once again be included in the leadership group for her second year.
Dour defender Sam Pratt who injured her ACL in last years semi final will also return to the leadership group in 2021.
When talking about the new look leadership group, Senior Coach Andrew Brockhurst said he is really excited about the year ahead.
"We have a fantastic group with a terrific attitude, and we really want to keep driving our elite culture, which is something that we as a club are extremely proud about"
"It's great to have Elyse voted as captain, she knows the girls really well and can pick up from where Lauren Buchanan left off"
"It's also fantastic to see Bri Wedding step up and be voted as VC, which is great for her development"
"Nicole, Tiff and Sam round out an excellent leadership core that we have, and will be key in driving our elite standards on and off the field".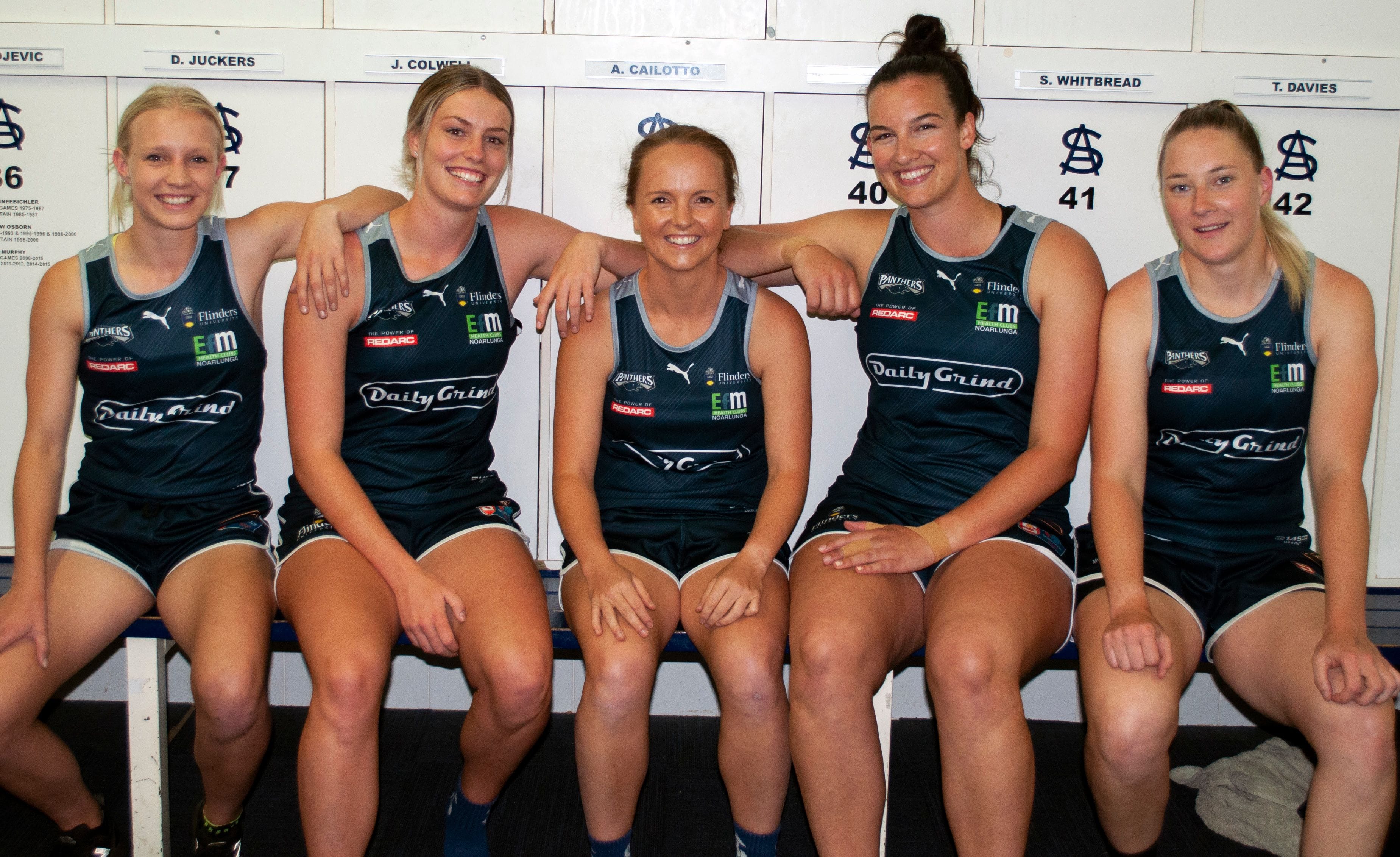 Captain
Elyse Haylock (centre)
Vice Captain
Brianna Wedding (right)
Leaders
Nicole Campbell (far right)
Tiffany Copley (left)
Sam Pratt (far left)