Five Panthers taken in AFLW Draft
Posted by South Adelaide Football Club on 23 October 2019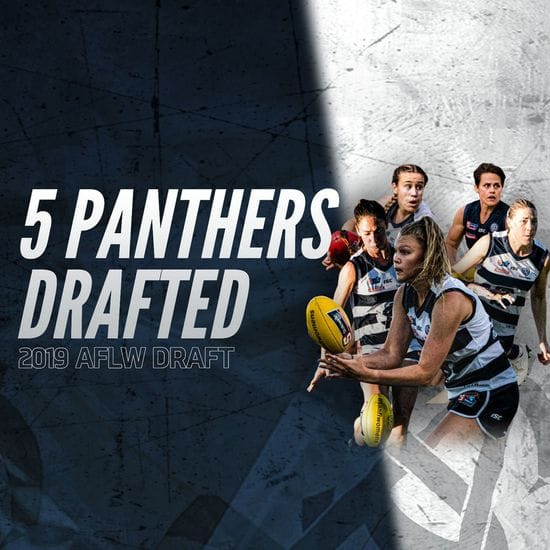 A record five Panthers were selected in the 2019 NAB AFLW Draft on Tuesday morning.
South Adelaide Football Club congratulates its coaches, staff and players for the continuing success of its female football program.
South Adelaide CEO Neill Sharpe said after winning the past two SANFLW premierships and four U17 titles in a row it was extremely pleasing to see another four young women join AFLW Clubs and another two retained on AFLW lists.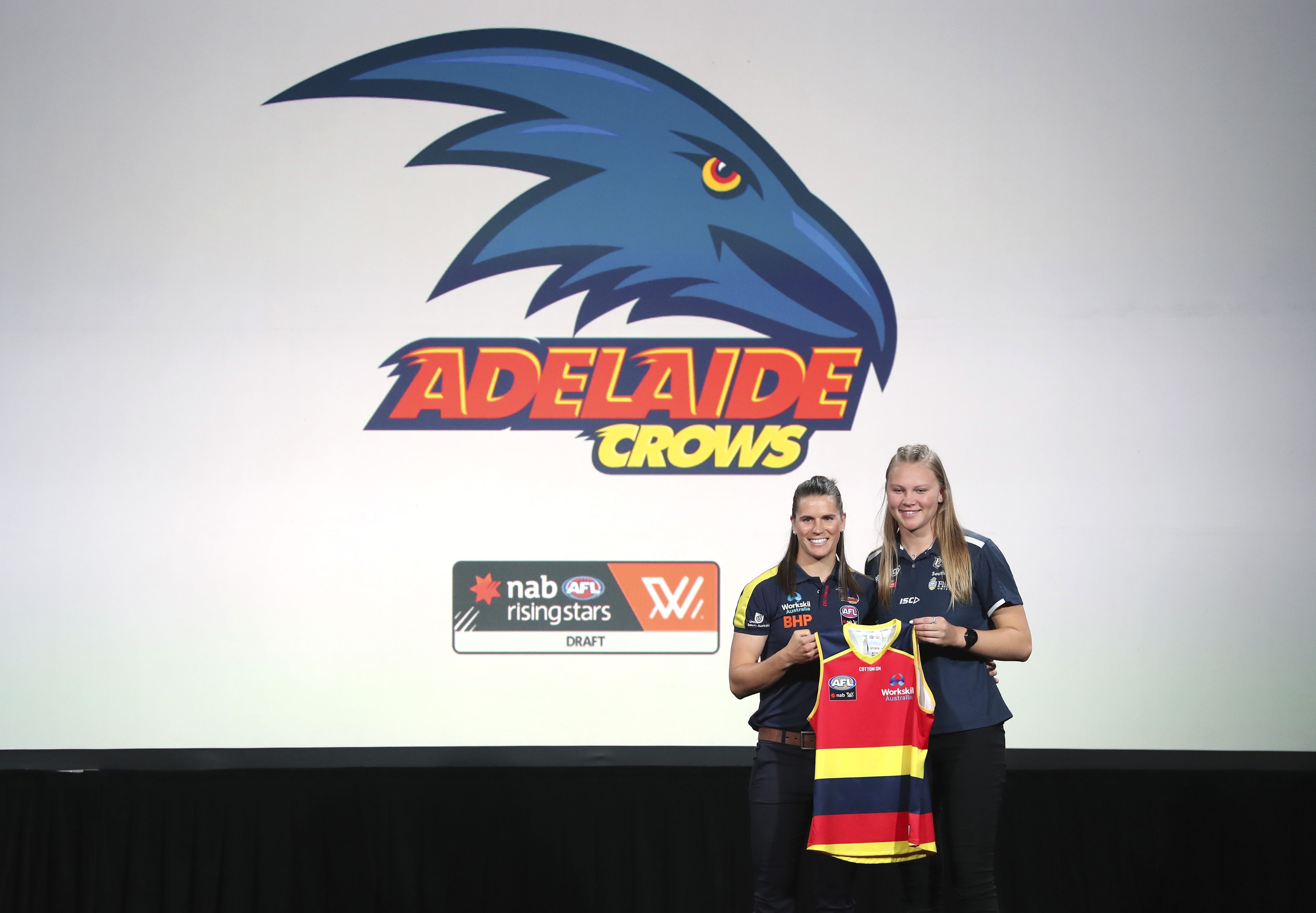 The moment Montana became a Crow. Chelsea Randall presents a jumper to Montana McKinnon in Tuesdays draft. Image: Michael Willson AFL Photos
"It's exciting for the Panthers to yet again have the No. 1 South Australian player selected in the AFLW Draft with Montana McKinnon joining last year's No. 1 Nikki Gore at the Crows.
"Hannah Munyard, like Nikki and Montana, has come through our junior pathway and is a determined footballer. Nicole Campbell and Cheyenne Hammond have come a bit later to our Club and football but their drive and commitment to improvement has been duly rewarded."
"It's also great to see Lisa Whiteley and Courtney Gum re-drafted and continue to make the most of their opportunity. While there is still plenty of hard work ahead of them all, they and their families should be very proud."
Panther Premiership Coach Rick Watts was also proud of the Club's female football program and what it has been able to achieve.
"As a club we've fully embraced women's football and we've given our players the best chance to develop. It's a really proud moment to see the development of these players, after all the hard work they have put in from when we had our first session to now is fantastic."
Encouragingly for the Panthers there is still a lot of young talent coming through its underage program, which augurs well for the 2020 season.
Sharpe also praised the support the Club had received from partners Redarc, ResourceCo, Flinders University, Southern Volkswagen, EFM Noarlunga, Kinetic Balance Physio and the many player sponsors.
"The reality is that we wouldn't be able to make the investment we do in female football without the sponsorship support. The girls have certainly earnt the right to have an elite program.
"The challenge of course is still our changeroom facilities, but we are continuing to work with the SANFL and all levels of Government to find a solution."
If you would like to add your support as a sponsor for 2020 please contact Jonathon Parker (jparker@safc.com.au or 08 8186 8200) or to make a tax deductible donation to our Female Player Pathway click here.
Montana McKinnon
Playing Profile
Age: 18
Height: 183cm
Position: Ruck
Local Club: Morphettville Park
Pick: 14 - Adelaide Crows
Accolades
SANFLW premiership player - 2018, 2019
AFLW Academy Member
All-Australian U18 - 2018, 2019
Central Allies Captain - 2019
U18s Girls Youth Champs MVP - 2019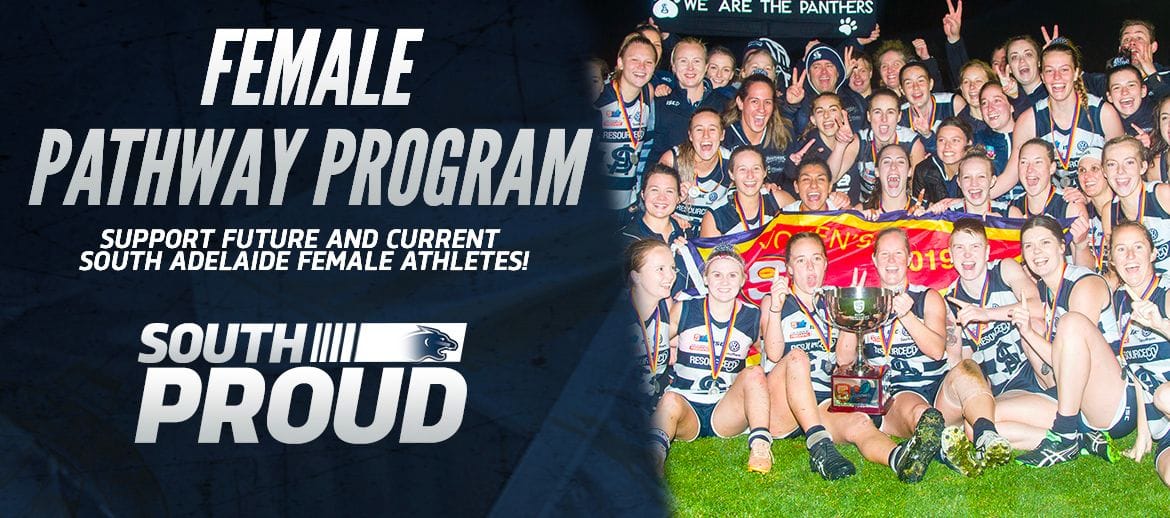 Author:
South Adelaide Football Club