Andrew Brockhurst Named South Adelaide Senior Women's Coach
13 November 2020
The Panthers are pleased to announce that former player Andrew Brockhurst will lead the Panther women in 2021.
Brockhurst succeeds premiership coach Rick Watts, who stepped down at the end of the 2020 season to focus on his newly started family.
After a successful year at the helm of the Flagstaff Hill open women's team, who took out the SFL open Women's Premiership, South Adelaide CEO Neill Sharpe said that the club is looking forward to the next stage in the women's program.
"Andrew is the first former player to have a daughter play at the Club, so has been heavily invested in recent years with female football and the Panthers."
"The Club is delighted with the appointment and we are confident that Andrew and the team will continue to push forward our outstanding senior women's program."
Senior Women's Coach Andrew Brockhurst said he is looking forward to working with the experienced and well respected team at the Panthers.
"I am excited to be given this opportunity to coach this playing group, back at the club where I started my football career."
"I have a strong belief in individual player development so will be working very hard with every player on our list to improve their skills, game awareness and ensuring that their experience at the South Adelaide Footy club is a positive one."
"I started playing at South as a 16 year old and have very happy memories of my time here as a player, so it's fantastic to now see 16 year old girls being given the same opportunities to play the sport they love at an elite level."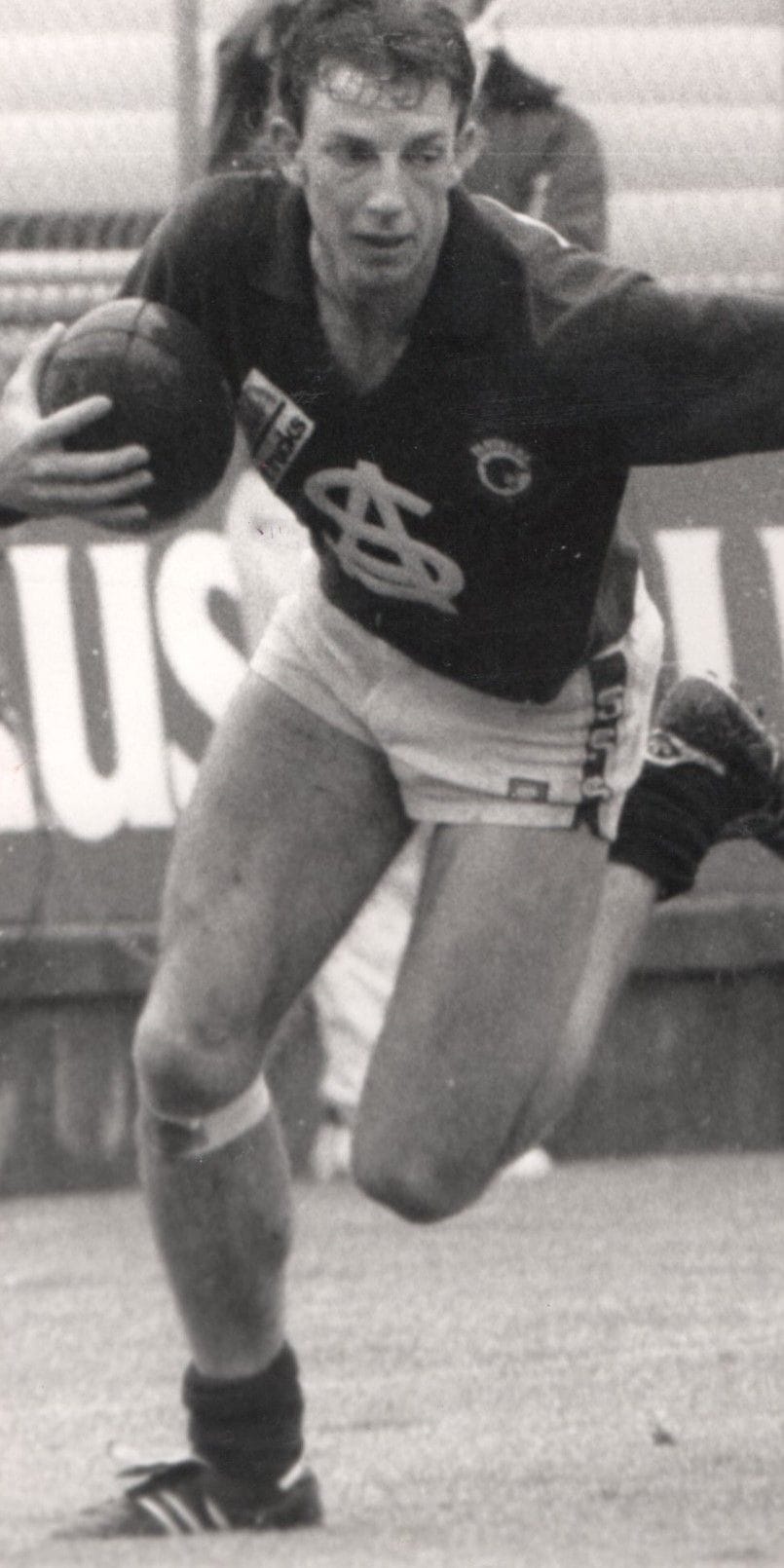 New South Adelaide Senior Women's Coach, Andrew Brockhurst in action for the Panthers in the mid-1980s.
In 2019, Brockhurst coached the South Adelaide Under-15 Development Squad where they won all four games.
As mentioned previously, Brockhurst also coached the Flagstaff Hiff open women's side where they finished second, and went on to claim the premiership over Reynella with a strong display in windy conditions.
Prior to coaching, Brockhurst also played 131 games for the Panthers having made his debut in round 13, 1985 against West Torrens.
At the end of the 1987 season he made his way to Fitzroy as pick 4 in the 1987 National Draft, where he would play 38 games of AFL/VFL football before returning to South Adelaide in 1991 for two seasons before hanging up the boots.
With a senior coach now in place South Adelaide will begin to finalise its playing list ahead of the start of pre-season.
Andrew Brockhurst
131 games for South Adelaide
97 goals
38 games for Fitzroy, pick 4 1987 draft
SANFL state selection 1991, squad selection 1992
South Adelaide Best Team Man award 1987, 1992
3rd place 1987 Knuckey Cup
2017 Under-15s Flagstaff Hill boys - SFL Premiers
2019 Christies Beach women's - A grade assistant coach
2019 B Grade coach - Adelaide Footy league 5th
2019 South Adelaide Under-15 Female Development squad coach - undefeated
2020 Under-17.5s Flagstaff Hill boys assistant coach - SFL Premiers
2020 Flagstaff Hill women's senior coach A Grade - SFL Premiers