Balfours Scholarship
Posted by Jonathon Parker on 12 November 2020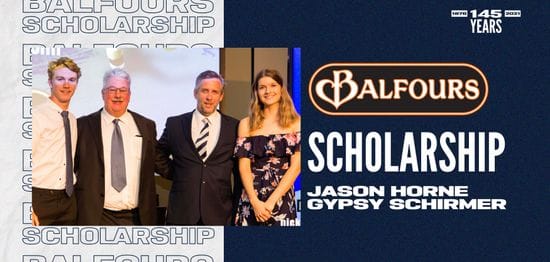 Balfours and South Adelaide announce the Balfours Scholarship for aspiring footballers.
The South Adelaide Football Club is pleased to advise that two young footballers are the beneficiaries of a new scholarship, courtesy of key partner Balfours, that will greatly assist them with their preparation for the 2021 season.
Seventeen-year olds Jason Horne and Gypsy Schirmer were advised at the Club's Best & Fairest night that they would each receive a scholarship to the value of $5000.
South Adelaide CEO Neill Sharpe said the Club and Balfours had planned to introduce the scholarship initiative last season before COVID took hold.
"We're extremely grateful to Balfours that they have decided to double-up on the scholarship recipients for next season. Balfours are a fantastic partner of South Adelaide and we are extremely grateful for their support.
"These scholarships will greatly assist Jason and Gypsy prepare the best they can for next season."
The Balfours scholarship will provide an aspiring young footballer from the South Adelaide zone with the financial assistance to support their physical preparation for the season with areas such as strength and conditioning, medical and physio, on-field equipment (boots, runners etc) and any technology needs that might aid their development.
David Crotti, Joint-CEO Balfours Bakery, said, "Balfours has been a proud partner to the South Adelaide Football Club and footy clubs at all levels of competition for many years."
"From the clubs to the players, and the supporters, we believe the game is crucial to the fabric of South Australian society."
"This latest initiative with the South Adelaide Football Club is further demonstration that Balfours really is for the game."
Balfours is Australia's oldest baked goods manufacturer having been established by James Calder and Margaret Balfours in Rundle Mall, 1853.
Today, Balfours manufactures and distributes sweets and savouries to all parts of Australia exclusively from its oven door in Dudley Park, South Australia.
Balfours is proudly South Australian family-owned and operated.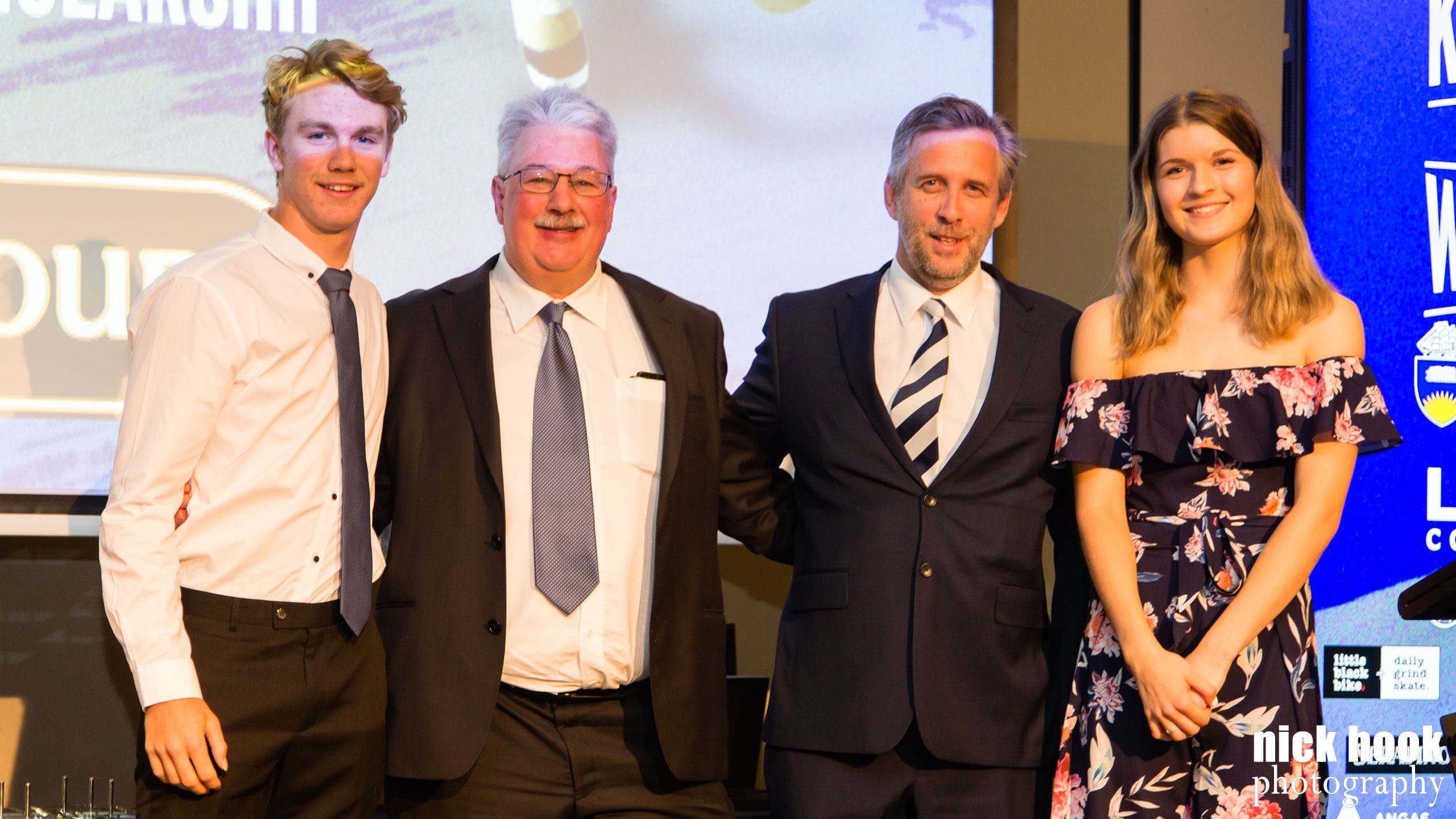 South Adelaide gun Jason Horne (left) with Balfours Joint-CEO David Crotti (middle), South Adelaide CEO Neill Sharpe (middle) and promising South Adelaide Women's player Gypsy Schirmer (right) after the announcement of the Balfours Scholarship. Image: Nick Hook Photography.