BETTA Team Selection: Under-18 Round 9 vs West
Posted by Jonathon Parker on 3 June 2021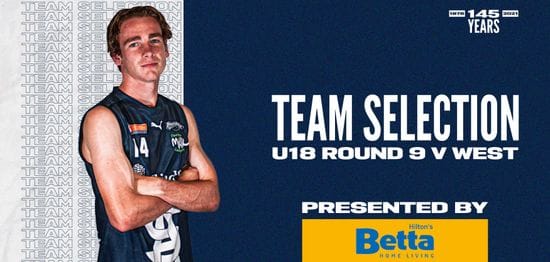 The South Adelaide Under-18s return to Flinders University Stadium to take on the Bloods.
Having bounced back against Central District last week, the Panther Under-18s look to keep up the momentum.
However, it will be another tough task for the Panthers after the Bloods took down the undefeated Glenelg last week.
Arlo Draper who returned from injury last week has earned a call up to the Reserves side.
This opens the door for the speedy Tom Barrett, Cameron Kirkland, Austin Hogg, Noah Howes and Bailey Pilmore who all come into the extended squad for Saturday's clash.
The start time has be moved forward to 10:00 am at Flinders University Stadium.
The 2021 SANFL Digital Pass will once again stream all Under-18's matches, which can be purchased here.
South Adelaide Members receive a discount on the Digital Pass which can be purchased here.
What: Panthers vs Bloods
Where: Flinders University Stadium
When: Saturday, June 5, 10:00 AM
Watch: Live via SANFL Digital Pass