Betta Teams: Juniors - Panthers vs Norwood
Posted by South Adelaide Football Club on 27 July 2017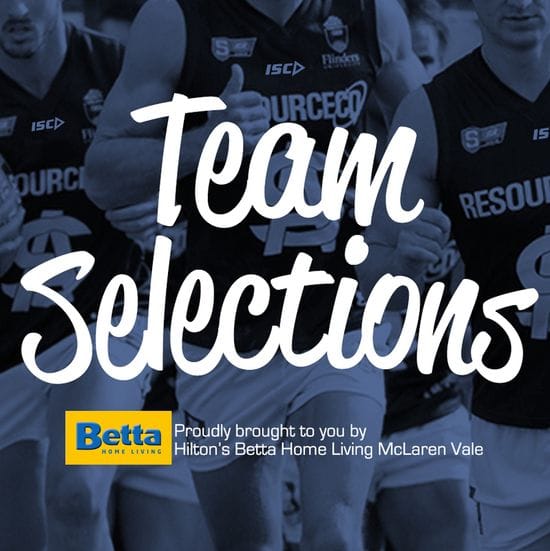 Under-18s look to hold top spot against Redlegs
While South Adelaide's senior sides enjoy the bye to start the Round 15 SANFL Macca's League split round, the Panthers Under-18s are back in action against Norwood at Hickinbotham Oval this Saturday morning.
The young Panthers currently sit atop the ladder and are aiming to consolidate their position with only four games remaining in the minor rounds.
See the Under-18s team below - brought to you by Hilton's Betta Home Living - McLaren Vale.
Match Details
What: Round 15 - South Adelaide vs Norwood
Where: Hickinbotham Oval
When: Saturday, July 29 - 11:25am
Tickets: Free admission
Under-18s
J. Elmes, D. Tucker Cook, C. Gaspari, H. Bruce, T. Davies, S. Whitbread, J. Bradford, A. Douglass, J. Manuel, F. Penn, R. Irra, L. Bogle, J. Riddle, H. Sampson, D. Whimpress, T. Illingworth, B. Sowter, E. Wilkinson, D. Arnold, L. Fitt, J. Colwell, N. Kreuger, N. Beenham, C. McGree, N. Robertson, J. Daniels, R. Milsom, R. Williams
Are you making the most of your great members discounts?
Author:
South Adelaide Football Club