Betta Teams: Round 3 - South Adelaide vs Glenelg
20 April 2017
Panthers Take on Bays in First Home Game of 2017
South Adelaide are set for their first home game of 2017, as they tackle an undefeated Glenelg outfit in their Round 3 SANFL Macca's League clash on Saturday afternoon at Hickinbotham Oval.
There will be at least one change made to the side that took on Adelaide in Encounter Bay, as Abe Davis (ankle) has been forced to the sidelines.
Coming into the squad of 23 are experienced ruckman Daniel Bass, dual Magarey Medallist Joel Cross and potential first-gamer Connor Fairlie (Goodwood Saints).
The Panthers Reserves are also back in action after a bye in Round 2. Young ruckman, Sam Gurney (Dudley United - KIFL) is set to make his first senior appearance, while Jordan Taylor returns to play his first game for the club since 2013. Meanwhile, Jaidan Kappler and Tom Jolly are set to line up for the first time in 2017.
See the full teams below - brought to you by Hilton's Betta Home Living - McLaren Vale.
Match Details
What: Round 3 - South Adelaide vs Glenelg
Where: Hickinbotham Oval
When: Saturday, April 22 - League 2:10pm, Reserves 11:25am
Tickets: Adults $14, concession $8 and under 18s free of charge
Meanwhile, the Panthers Under 18s look to continue their winning start to 2017 with a 2:10pm clash with Glenelg at Gliderol Stadium on the same day, while the Under 16s precede the match with their Round 5 clash with the Bays from 11:50am.
Round 3 League Team - 2:10pm
In: Bass, Cross, Fairlie
Out: Davis (ankle)
New: Connor Fairlie (Goodwood Saints)
Reserves - 11:25am
Szust, Moyle, Raitt, Millman, Whimpress, Blackwell, Harvey, Helyar, Need, Patterson, Damin, McKinnon, Tyllis, Gurney, Aurrichio, Kappler, Jolly, J. Taylor, Anderson, Allevi
In: J. Taylor, Gurney, Kappler, Jolly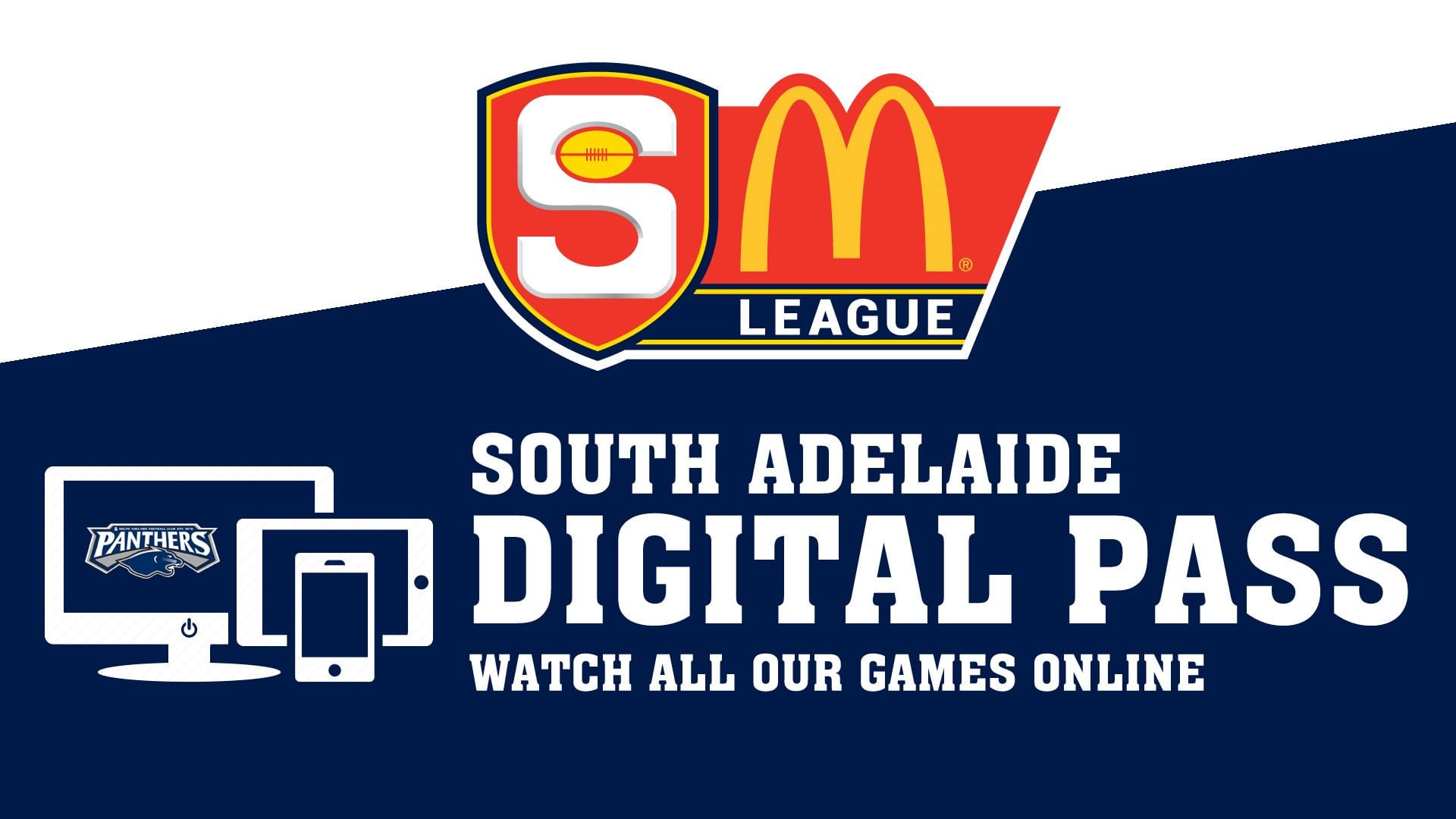 Junior Teams
U18s
Round 3 vs Glenelg
2:10pm, Saturday, April 22
Gliderol Stadium
H. Bruce, S. Whitbread, H. Sampson, E. Wilkinson, N. Beenham, T. Sparrow, C. McGree, N. Kreuger, T. Coleman, J. Manuel, F. Penn, J. Bradford, R. Irra, J. Carapetis, T. Illingworth, B. Sowter, K. Milford, J. Colwell, L. Fitt, N. Robertson, D. Tucker, J. Daniels, R. Mayes, B. Marshman
U16s
Round 5 vs Glenelg
11:50am, Saturday, April 22
Gliderol Stadium
S. Ridley, A. Marra, M. Short, A. Douglass, J. Fitzgerald, I. O'Keeffe, D. Sladojevic, Z. Dumesny, M. Riddle, T. Oliver, M. O'Flaherty, M. Ayris, O. Price, H. Spacie, C. Calyun, K. Jongenelis, W. Bruce, T. Neville, D. Freitag, M. Lippett, L. Costello, R. Matthews, B. Hamilton, M. Coulthard, B. Austin