Betta Teams: SANFL Round 6 - South Adelaide @ North Adelaide
30 July 2020
South Adelaide hit the road to take on the Roosters at Prospect Oval on Saturday.
Having got the win last week despite a less than ideal last quarter, the Panthers take on the third placed Roosters in what will be a good contest.
The silky smooth Malcolm Karpany will likely make his return, after he suffered a back injury in the early stages of the round 1 win over the Eagles.
Another big inclusion is Anthony Biemans who is also set to play his first game of 2020 after a number of injury set backs.
Unfortunately for the Panthers, Liam Fitt has been withdrawn from selection due to a work injury.
The squad of 25 will be trimmed before the bounce on Saturday afternoon.
Meanwhile the reserves are coming off their maiden win for 2020 with a dominant second half performance against the bloods.
Taking on the 5th placed Roosters, who are coming off three straight losses, the Panthers will look to make it back to back wins.
Another South Adelaide Talent Pathway product in Max Clifton will make his Reserves debut on Saturday morning.
However, the Panthers Reserves will also be without Damon Freitag who will miss some time as he requires surgery on a finger.
The action kicks off Saturday morning at Prospect at 11:30am with the Reserves, followed by the League at 2:10pm
Don't miss a second of the action!
What: Panthers @ Roosters
Where: Prospect Oval
When: Saturday, August 1, 2:10 PM | Gates open 11:00 AM
Watch: Live via SANFL Digital Pass Member's Only Pricing | Non-Member's Pricing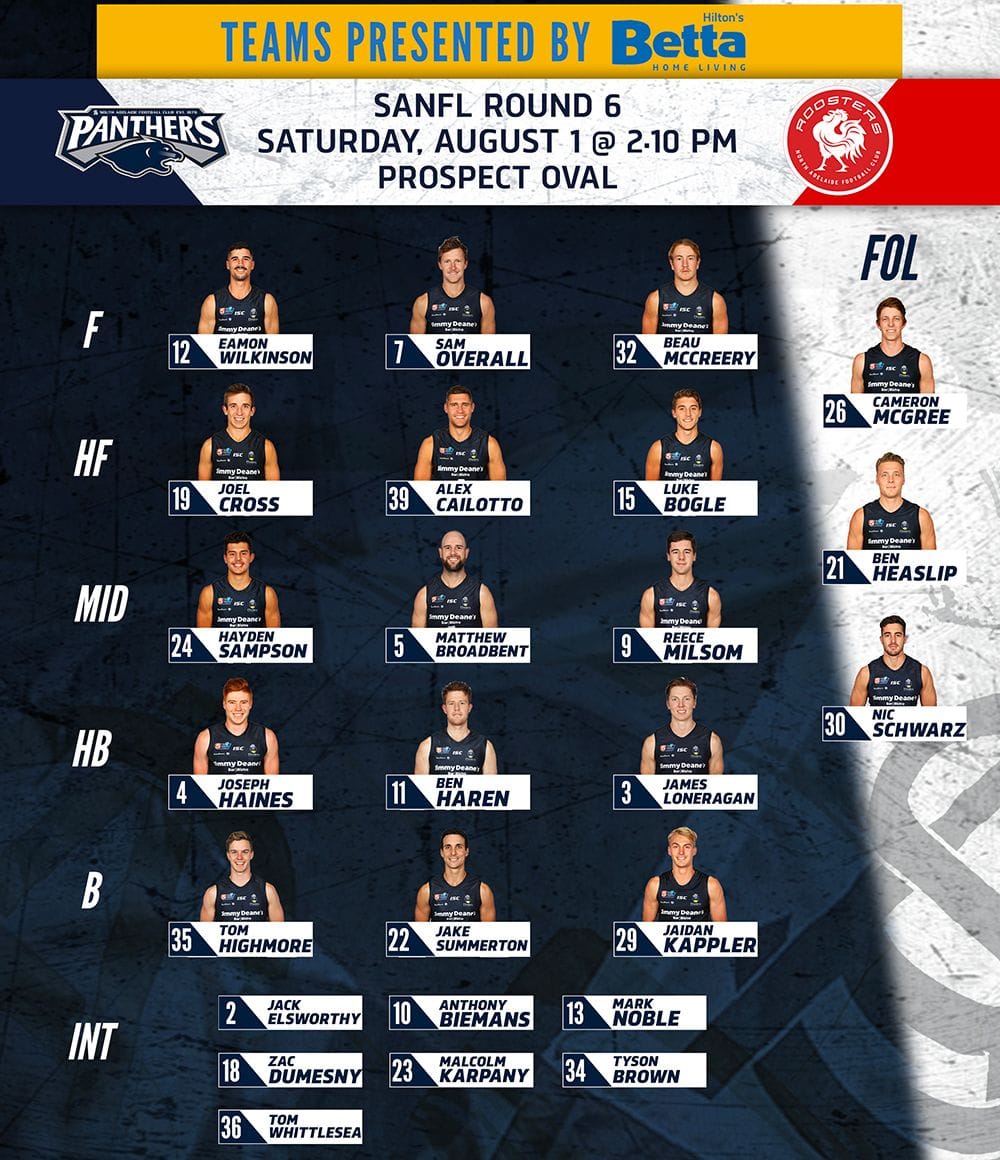 In: J.Elsworthy (2), A.Biemans (10), M.Karpany (23), T.Whittlesea (36)
Out: L.Fitt (Work Injury)
What: Panthers Reserves @ Roosters Reserves
Where: Prospect Oval
When: Saturday, August 1, 11:30 AM | Gates open 11:00 AM
Watch: Live via SANFL Digital Pass Member's Only Pricing | Non-Member's Pricing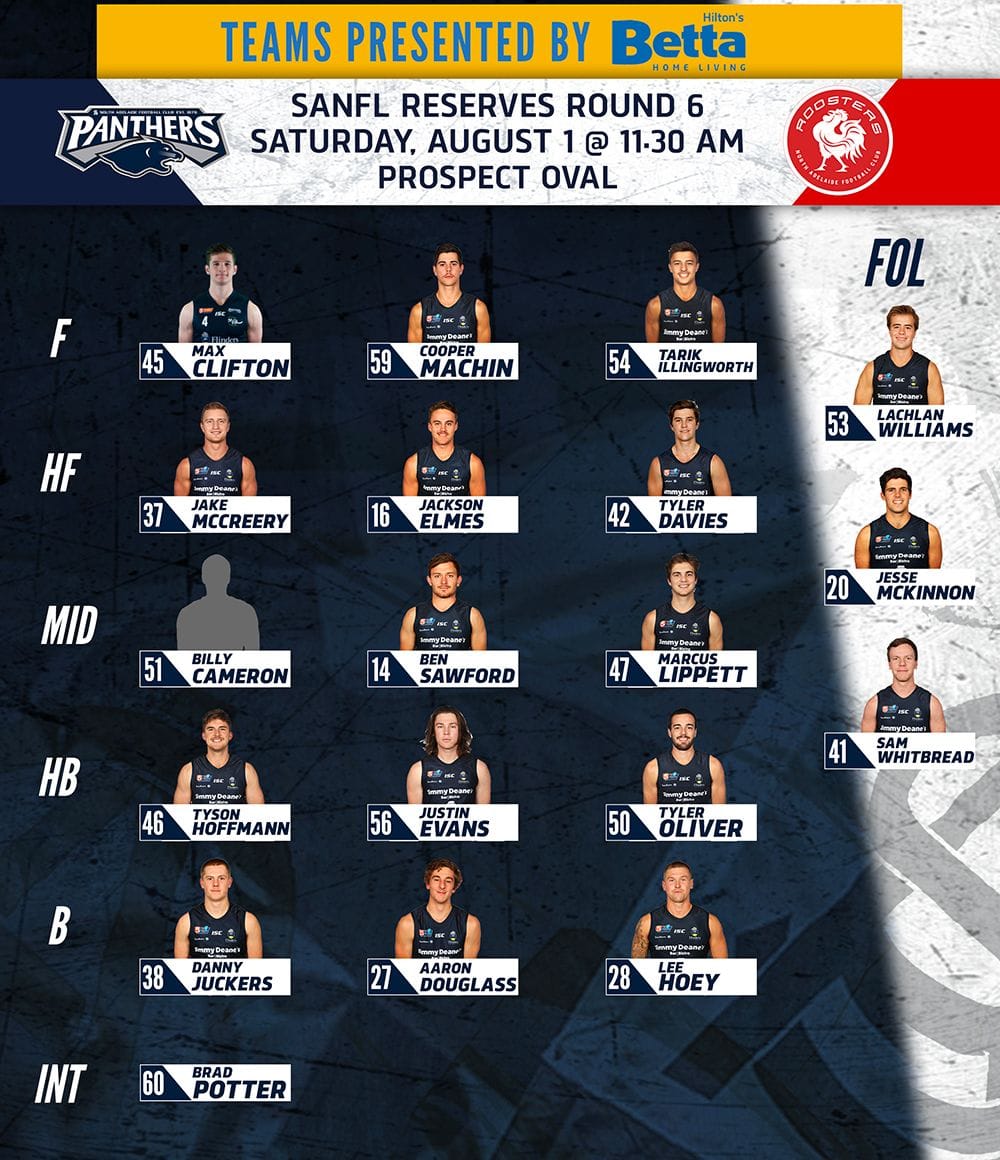 In:
M.Clifton (45), B.Potter (60)
Out:
D.Freitag (Finger Surgery)