Betta Teams: SANFL Round 7 - South Adelaide vs North Adelaide
16 May 2019
South Adelaide will look to continue their winning ways against the reigning Premiers at Prospect on Saturday afternoon.
Coming off the state game bye, the Panthers will be looking to put in a solid performance before having the split round bye next week.
Emmanuel Irra (Quad) andBen Haren (Ankle) have been ruled out against the Roosters but make way for Hayden Sampson andDarnell Tucker, who are included on the extended interchange, which must be trimmed by one before the bounce.
Also into the side is former Panthers junior and Reynella Wineflies product Cameron McGree. The 20-year-old ruck/tall forward (198cm, 105kg) is set to make his SANFL StateWide Super League debut.
A triple delight of Panthers football gets underway this Saturday at Prospect Oval with the Under-18s kicking off at 9:05am, followed by the Reserves at 11:30am, and League at 2:10pm.
What: SANFL Round 7 - South Adelaide vs North Adelaide
Where: Prospect Oval
When: Saturday, May 18 - League 2:10pm; Reserves 11:30am; U18 9:05am
Tickets: Adult $14; Concession $8; Kids U18 free
Watch: SANFL Digital Pass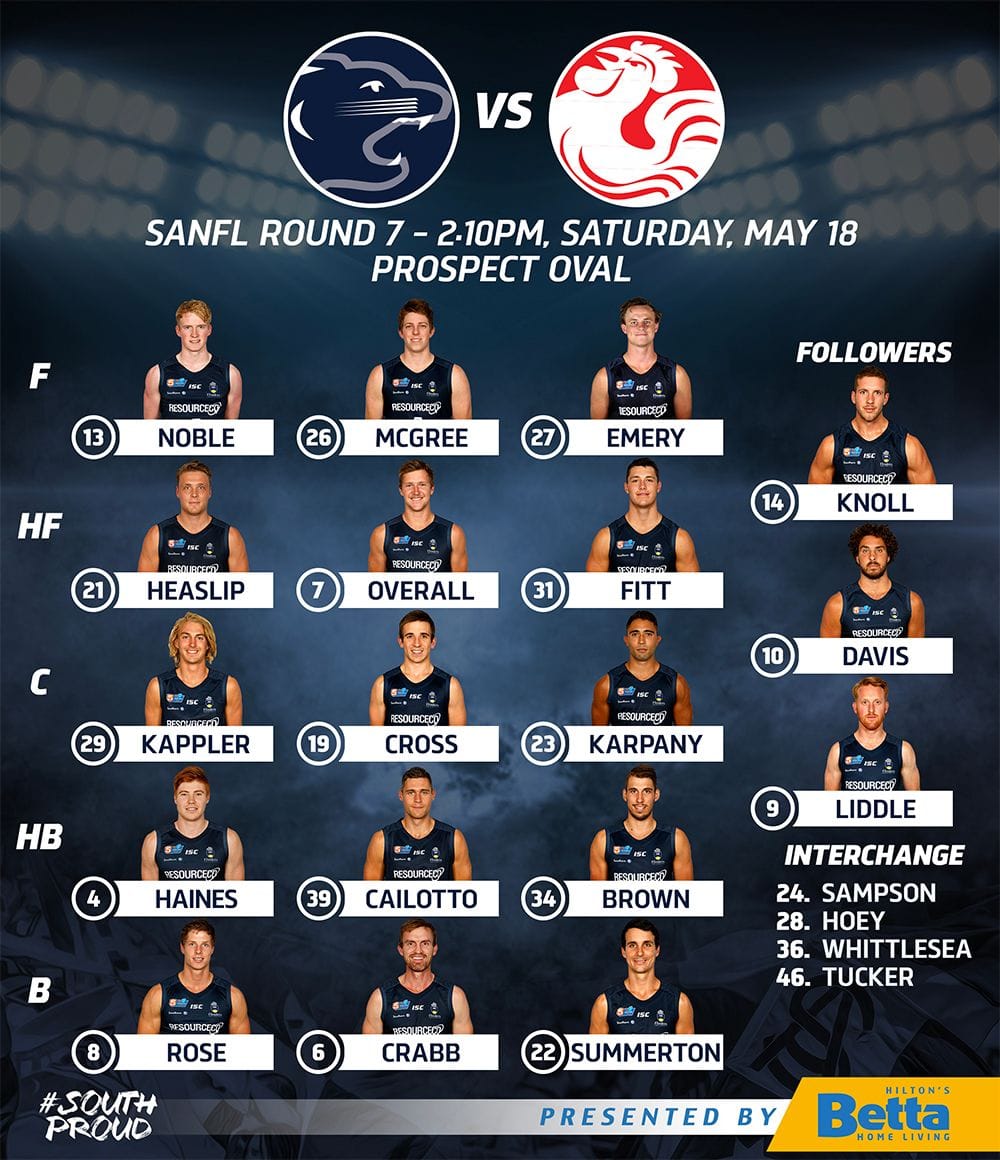 Changes
In: McGree, Sampson, Tucker
Out: Irra (Quad), Haren (Ankle)
New: McGree (Reynella)
Milestones: McGreedebut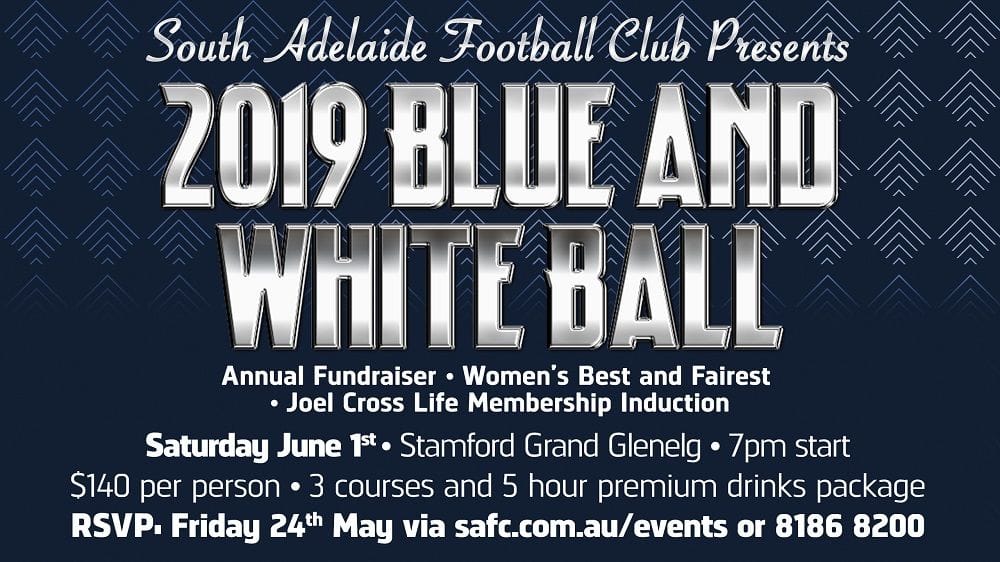 Reserves
Badger, Beeche, Bogle, Coleman, Colwell, Elmes, Freitag, Grimley, Helyar, Illingworth, Juckers, Kennedy, Loneragan, Lovering, Manuel, McKinnon, Mills, Milsom, Sladojevic, Snelling, Whitbread.
In: Bogle, Freitag, Helyar, Illingworth, McKinnon, Sladojevic
Out: Baker (Knee), Beenham (Ankle), Fairlie (omitted), McGree (League), Sampson (League), Tucker (League)