Betta Teams: Seniors - Round 9 - South Adelaide vs Port Adelaide
Posted by South Adelaide Football Club on 31 May 2018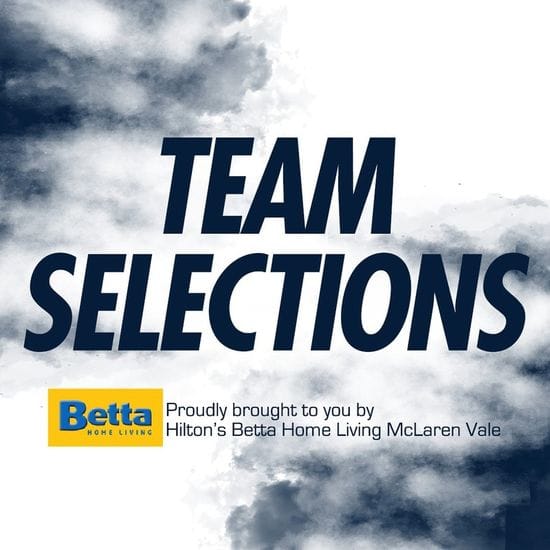 South and Port clash for Multicultural Round
South Adelaide will look to bounce back into the winner's circle as they take on Port Adelaide at Hickinbotham Oval this Sunday.
Struck by injuries against Woodville-West Torrens, the Panthers will be looking to youth to fill the void left by Matt Rose (shoulder) and Tom Whittlesea (shoulder), who were both unable to see the game out against the Eagles.
Panthers Under-18s skipper Tate Coleman is set to make his League debut after impressing with his composure and ball use in a best-on-ground performance playing across half back in the Reserves last weekend.
Originally from the Happy Valley Football Club in the Southern Football League, the 17 year old will join former junior teammates Nathan Kreuger, Liam Fitt and Robert Irra in making his senior debut this season.
High-flying forward Kreuger could also rejoin South's attack if declared fit from a shoulder injury of his own suffered in the win over North Adelaide.
Meanwhile, man mountain Alex Aurrichio is lurking as a possible selection for his first League game of the season, also added to the 23-man squad alongside speedy forward Connor Fairlie, who has been in impressive form with the Reserves over recent weeks.
Both will need to survive the cull before first bounce.
In the Reserves, fellow junior product Job Colwell will get another chance to impress at senior level, while small forward Blake Carter and youngster Jayden Hall also return.
Spearhead Nick Steele will play his first senior game of the season.
To celebrate Multicultural Round, the Panthers will proudly welcome 50 new Australian citizens and up to 250 family and friends to the southern suburbs as they take the oath at a citizenship ceremony in the Peter Darley Room prior to the game.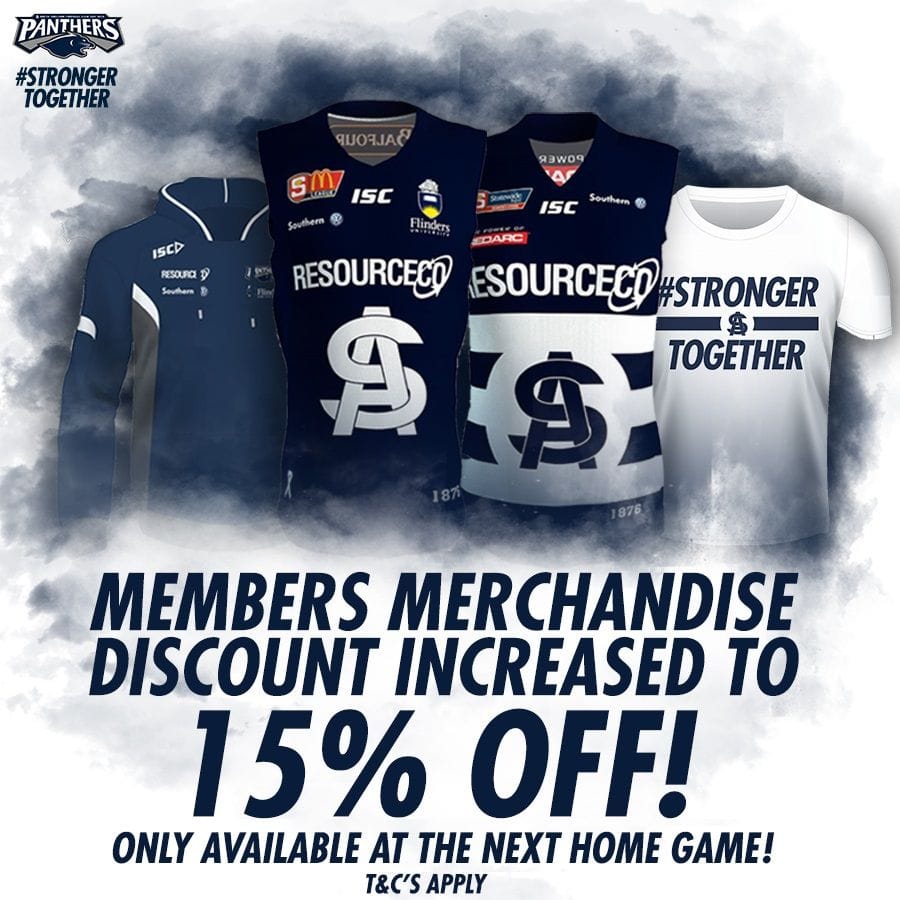 Round Details
What: SANFL Round 9 - South Adelaide vs Port Adelaide
Where: Hickinbotham Oval
When: Sunday, June 3 - League 1:10pm, Reserves 10:30am
Entry: $14 adult, $8 concession, Free Under 18s
Watch: Live on Channel 7 or on delay via the South Adelaide Digital Pass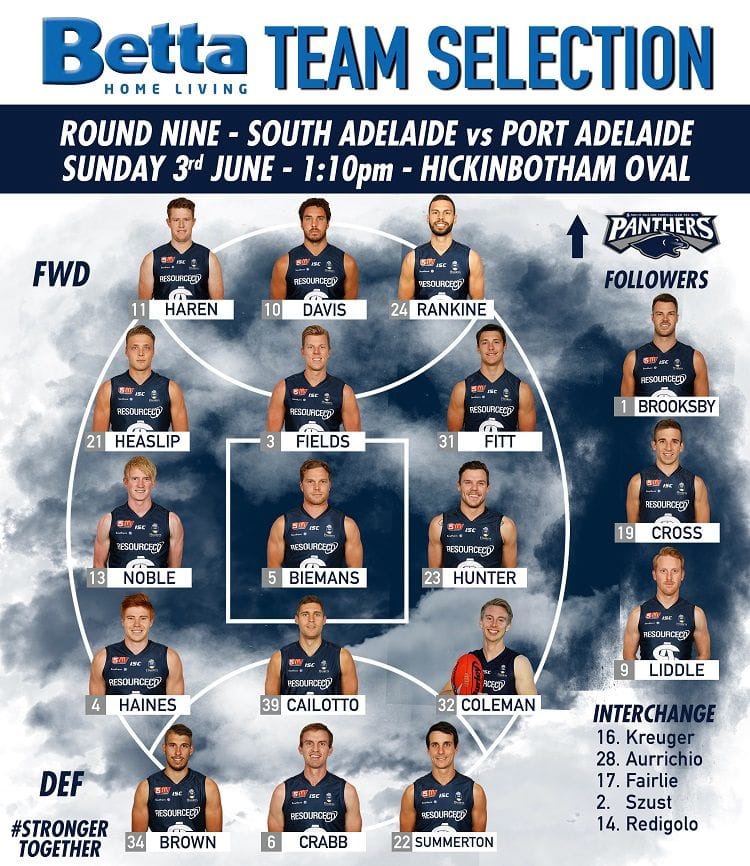 League
In: Kreuger, Fairlie, Aurrichio, Coleman
Out: Rose (shoulder), Whittlesea (shoulder)
New: Tate Coleman (SAFC U18/Happy Valley - SFL)
Milestones: Coleman (debut)
Reserves
Baker, Carter, Colwell, Elmes Gurney, Hall, Helyar, Hoey, Illingworth, Kappler, Manuel, McGree, McKinnon, Moyle, Snelling, Sowter, Steele, Taylor, Tyllis
In: Carter, Colwell, Hall, Steele
Out: Coleman (League), Aurrichio (League), Fairlie (League), Raitt (leg), Millman, Tarca (State U18s)
EMG: Borrillo
Author:
South Adelaide Football Club