Betta Teams: Under-18 Round 6 - South Adelaide vs North Adelaide
Posted by Jonathon Parker on 30 July 2020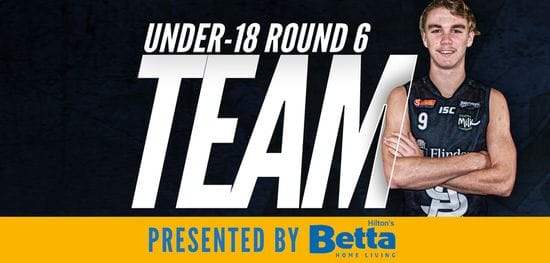 South Adelaide's Under-18s return to Flinders University Stadium to Face the Roosters.
Having taken the 2 points last week in good fashion over the Bloods, the Panthers return home to face the Roosters.
Saturday also marks the annual Sammy D Medal match, which is something that is close to the Panthers heart.
In 2008, South Adelaide Under-18 player Sam Davis fell victim to a violent and unprovoked one-punch assault that cost him his life.
Sam's death is part of an alarming trend in our society around alcohol and drug-fuelled violence.
The Sammy D Foundation was founded with the ultimate aim of preventing such a tragedy from ever happening again.
The 2020 Sammy D Medal marks 11 years since it was first presented.
The young Panthers will be without Vice Captain Max Clifton, who has been selected for reserves duties.
Arlo Draper, Cooper Rogers and Matthew Reed are also unavailable for Saturday's clash.
This opens the door for Koby Cockshell, Hugh Daniel, Dylan Brown, Lachlan Hayes and Nathan Hicks who come into the extended squad.
The Under-18s kick off from 11:00am on Saturday Morning at Hisense Stadium.
All games of the SANFL Under-18 competition are streamed live and on demand via the SANFL Digital Pass.
What: Panthers Under-18s vs Roosters Under-18s
Where: Flinders University Stadium
When: Saturday, August 1.
Time: 11:00am
Watch: SANFL Digital Pass Members Only | Non-Members