BETTA Teams Selection: Round 8 vs Central District
Posted by Jonathon Parker on 27 May 2021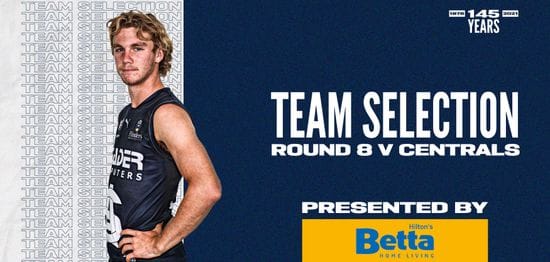 The Panthers take on Central Districts on Saturday Afternoon.
The Panthers haven't had much time to dwell on Sunday's disappointing loss to Glenelg, as a quick six-day break might come at the right time as they look to rebound against Central District.
Young Panther Eamon Wilkinson will be missing for Saturday's round 8 clash due to a calf complaint.
Smooth mover Reece Milsom and son of a gun Jaidan Kappler will also miss having succumb to a foot and calf injury.
Second gamer Matthew Roberts will also not be available due to college football commitments.
This will however open the door for some possible returns.
Ben Heaslip comes back into the squad after being a late withdrawal last week due to an ankle complaint.
Mitch O'Neill also returns having recovered from a slight Hamstring strain.
Fraser Turner is set to play his second game with the Panthers while Ben Sawford is a chance to play his first match for 2021.
For the Reserves, they have another tough test against Centrals Reserves who have won their last three.
All the action kicks off from 11:30am with the Reserves, followed by the League at 2:10pm.
What: Panthers vs Bulldogs
Where: Flinders Universtiy Stadium
When: Saturday, May 29. League 2:10pm | Reserves 11:30am
Tickets: Adult $16, Concession $10, Children under 18 FREE.
Watch: Live via SANFL Digital Pass
In: O'Neill 13, Sawford 14, McKinnon 20, Heaslip 21, Turner 25, Elsworthy 28, Brown 34
Out: Milsom (Injury), Kappler (Injury), Wilkinson (Injury), Roberts (School)
New: N/A