Betta Teams Update: SANFL - Round 4 - South Adelaide vs West Adelaide
23 April 2018
Round 4 Teams Update
South Adelaide head to Richmond on ANZAC Day eve to face a resurgent West Adelaide outfit under lights on Tuesday night.
The Panthers have trimmed the squad of 24 named last Thursday to a traditional 23-man team ahead of tomorrow night's game against the Bloods.
Big-bodied teenager Liam Fitt is still a chance to line up for his Macca's League debut, with young defender Robert Irra the only confirmed player to return to the Reserves.
Two others from the extended bench will join him come Tuesday afternoon.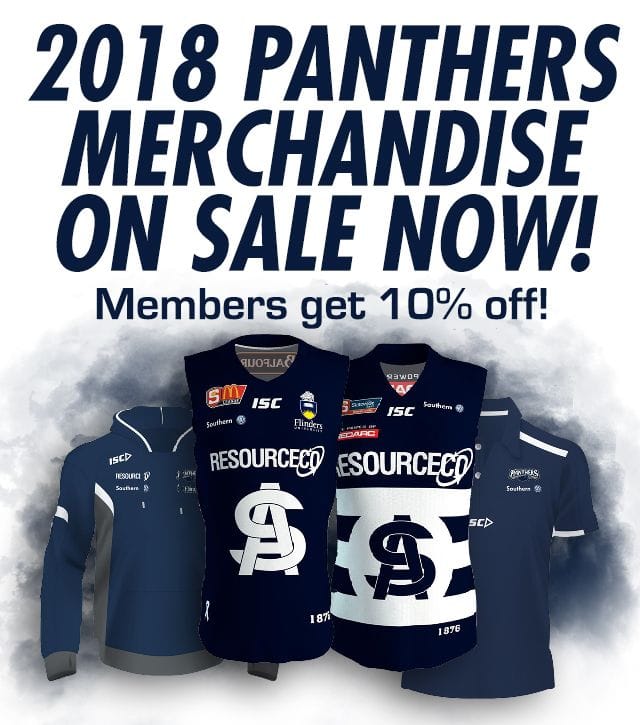 Round Details
What: SANFL Round 4 - South Adelaide vs West Adelaide
Where: City Mazda Stadium
When: Tuesday, April 24 - League 7:10pm, Reserves 4:55pm
Entry: $14 adult, $8 concession, Free Under 18s
Watch: Stream live via the South Adelaide Digital Pass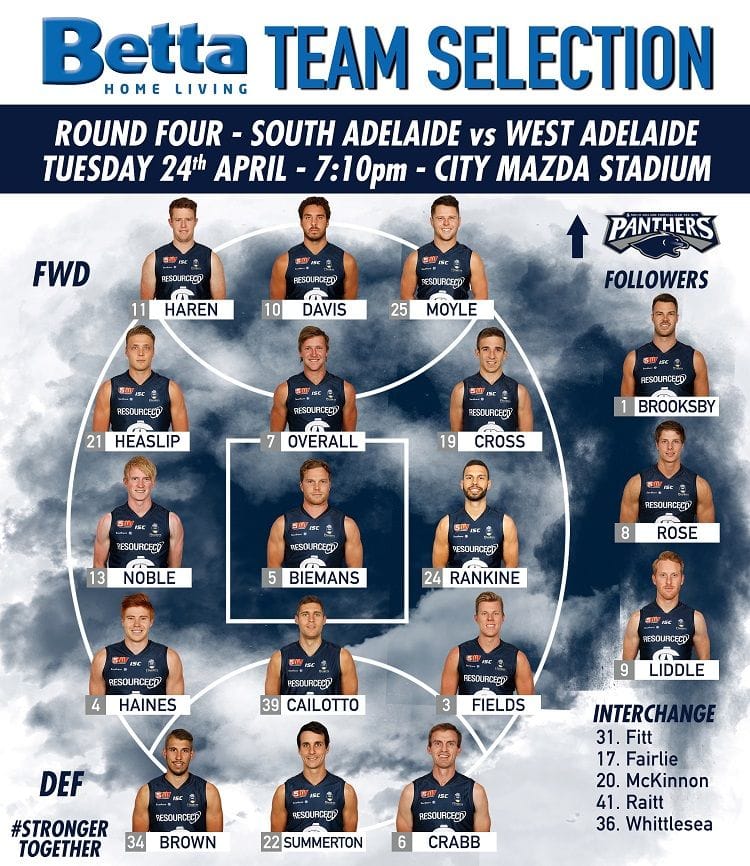 League
In: Irra, McKinnon, Fitt
Out:
New: Liam Fitt (SAFC U18s/McLaren)
Milestones:
Reserves
Aurrichio, Badger, Baker, Beenham, Carter, Gurney, Helyar, Hoey, Hunter, Illingworth, Irra, Kappler, Kreuger, McGree, Millman, Redigolo, Szust, Taylor, Tyllis,
In: Hunter, Kappler
Out: Case, Fitt (League), Hall
Emg: Elmes, Sowter, Telfer