Doug Stevens Receives SANFL Merit Award
Posted by South Adelaide Football Club on 14 March 2018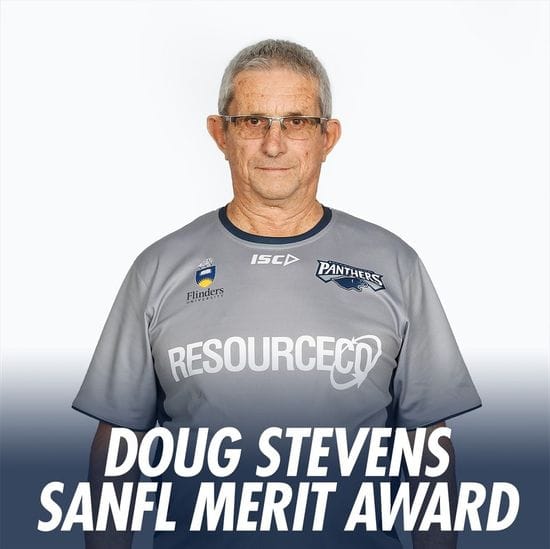 South Adelaide Football Club would like to congratulate Doug Stevens for receiving his well-deserved SANFL Merit Award at the SANFL Annual General Meeting on Tuesday evening.
Doug has held the position of Head Trainer with the Panthers senior team since 1995, totalling 23 years of service to date, a role that he is continuing with in 2018.
He has also been involved with SANFL State Teams and prior to joining South Adelaide was the Head Trainer with the Blackwood Football Club for five seasons.
Doug has always displayed a professional approach and exemplary duty of care to the players and was made a Life Member of the South Adelaide Football Club in 2010.
The Club wish to congratulate Doug on his outstanding achievement and thank him for his many years of service.
Author:
South Adelaide Football Club