Junior Girls Match Report: U17s claim 4th straight Talent Shield!
Posted by Jayden Bartlett on 16 September 2019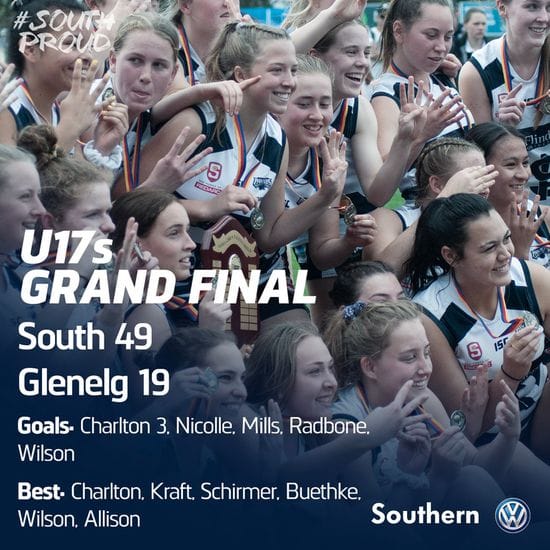 Under-17
South Adelaide vs Glenelg
Grand Final - ACH Group Stadium - 15/09/19
| | | | | | |
| --- | --- | --- | --- | --- | --- |
| South Adelaide | 1.2 | 2.2 | 5.2 | 7.7 | 49 |
| Glenelg | 1.0 | 2.0 | 2.1 | 3.1 | 19 |

Goals: Charlton 3, Nicolle, Mills, Radbone, Wilson
Best: Charlton, Kraft, Schirmer, Buethke, Wilson, Allison
Injuries: Nil
The South Adelaide Under-17 girls claimed their fourth consecutive Statewide Super Talent Shield by 30-points against Glenelg.
A strong second half display by the Panthers in which they kicked five goals to Glenelg's one after halftime; ensured South Adelaide's 7.7 (49) to 3.1 (19) victory.
"What a way to finish off our season! The assistant coaches and myself knew the girls were close to showcasing their full potential and they definitely showed it on the big stage" Panthers Head Coach Ryan Skouburg said after the match.
"Credit to Glenelg as they cashed in early and were able to transition the ball forward quickly, however once again our backline stood up and defended well" he said.
"Honestly, I'm so proud of this group of wonderful young ladies as they showed a great attitude, strong work ethic and a resilience I haven't seen before in a team" he said.
"Thank you to all the support staff as well for a wonderful program" he said.
The Panthers had plenty of the ball in the first quarter but failed to capitalise; with the Tigers booting the first goal of the match from the boundary.
With both teams showing signs of nerves; it was the pace of Gypsy Schirmer and Tahlita Buethke that were the main stand outs for the quarter as the Panthers pushed for their first major.
It wasn't until a familiar name in Teah Charlton kicked truly while on the run that the Panthers had their first goal of the match which came in the dying stages of the first quarter.
Coming out of the first break with a narrow 1.2 (8) to 1.0 (6) lead; it was the Panthers that struck first.
However, the Tigers began to dominate the rest of the quarter with very fast ball movement.
Luckily for the Panthers; Rylee Jozwa, Rayne Rivalland and Ella Thomas showed their composure down back as the Panthers managed to repel most of Glenelg's attacks.
But refusing to go down easy, the Tigers managed to sneak one through late to send the Panthers into the main break with once again a very narrow margin, 2.2 (14) to 2.0 (12).
South Adelaide U17s Assistant Coach Sam Pratt said "Glenelg started strong in the first half until we put our foot on the pedal. There were magical passages of play; strong talent coming through".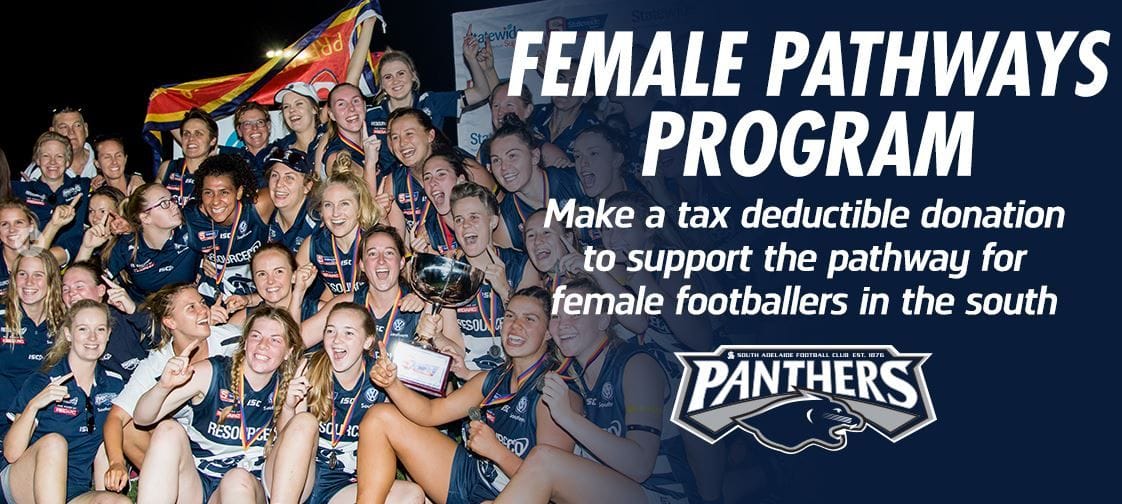 And this strong talent was on display in the third quarter; with a clever assist setting up Charlton dead in front of goal to get her second of the game.
South Adelaide started putting immense pressure on the Tigers; with an interception allowing Ella Radbone to run into an open goal.
Meanwhile; Schirmer and Buethke continued to show their pace and awareness as they disrupted and intercepted countless Tiger plays.
Natasha Allison was another stand out for the Panthers as they entered the final break with a handy 5.3 (33) to 2.1 (13) lead.
Refusing to take their foot of the pedal; a goal on the run sent the Panthers lead up to six goals as South Adelaide looked to be in complete control.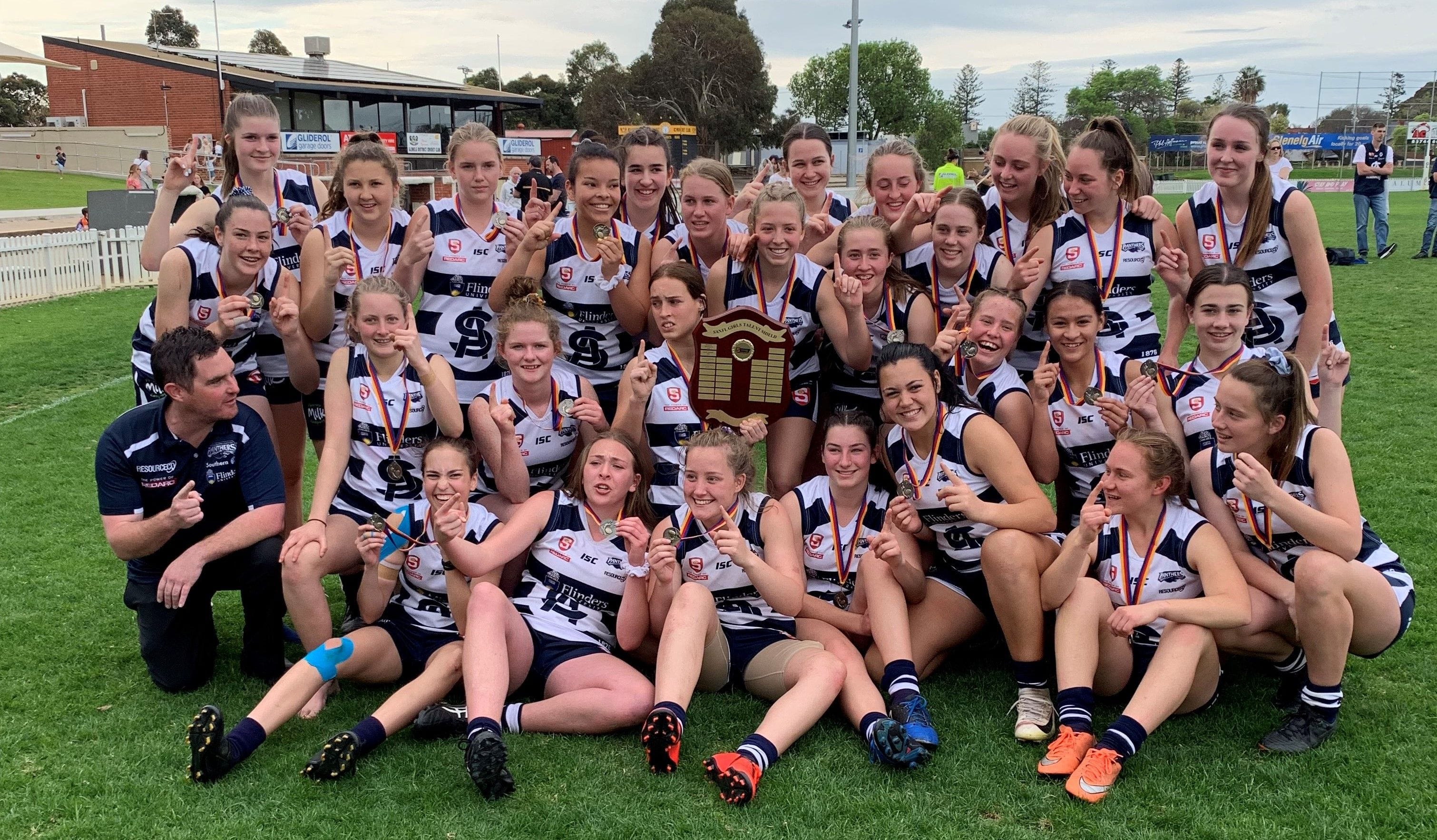 Four out of five isn't bad! Image: SAFC Media
Emogen Johnson finished off her stand out season with another impressive display while Christies Beach product Neriah Mills also played well.
The team combined to play their best game this season; it wasn't until the very end of the quarter that Glenelg booted their first goal since the second quarter.
"I think we fought really well and never dropped our heads which was really good. It made it a very enjoyable game and can't wait for next season" Rayne Rivalland said post-game.
The siren sounded to give the Panthers their fourth straight StateWide Super Talent Shield in what is a very positive sign for the South Adelaide Football Club's future.