Junior Teams - South Adelaide vs Norwood
Posted by South Adelaide Football Club on 22 April 2016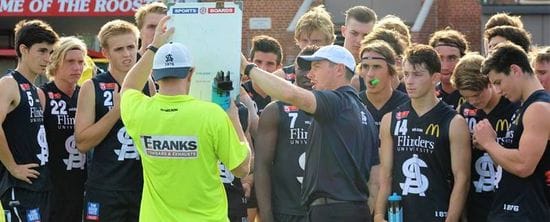 Senior Byes Allow Juniors to Shine
The Panthers senior teams may have the bye in Round Five, but that does not mean football stops in South Adelaide this weekend.
Both South's junior sides will be taking on Norwood at Hickinbotham Oval this Saturday (April 23rd), with the Under 18s coming off a breakthrough victory against Centrals last weekend and the Under 16s looking to extend their undefeated start to 2016 to a fifth consecutive victory.
We encourage all South Adelaide supporters to come down and support our juniors and get their Panthers footy fix for the weekend!
Proudly sponsored by


Under 18
South Adelaide vs Norwood
Saturday 23rd April - 2:10pm - Hickinbotham Oval
Team: Lock, Mayes, Scanlan, Arnold, Irra, C. Williams, R. Williams, Bruce, Daniels, Tyllis, Millman, Whimpress, N. Krueger, Ba. Sowter, Helyar, Bo. Sowter, Wright, McKinnon, Lawrie, Fitzgerald, Smith, Albanese, Collier, Draper, Gurney
Under 16
South Adelaide vs Norwood
Saturday 23rd April - 11:50am - Hickinbotham Oval
Team: Beeche, Sampson, Tarca, Bogle, Manuel, Coleman, Penn, Hutchinson, Colwell, Fitzgerald, Whitbread, Milsom, Davies, Wilkinson, Marshman, Douglass, Bradford, Sparrow, Crombie, Bradley, Sladojevic, Jongenelis, Short, Dowling
Author:
South Adelaide Football Club