Juniors Report: Round Five - South Adelaide vs Norwood
Posted by South Adelaide Football Club on 26 April 2016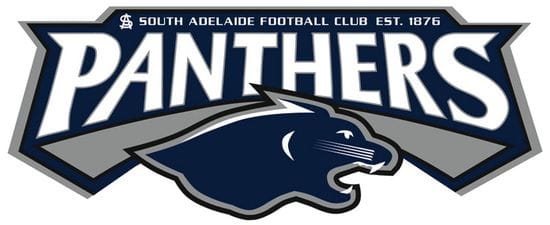 U18s Report
South Adelaide vs Norwood
Round Five - Hickinbotham Oval - 23/04/16
| | | | | | |
| --- | --- | --- | --- | --- | --- |
| South Adelaide | 2.2 | 6.3 | 6.3 | 6.5 | 41 |
| Norwood | 6.2 | 9.5 | 13.12 | 18.17 | 125 |
Goals: R. Williams, J. Fitzgerald, C. Williams, S. Gurney, C. Helyar, J. Tylliss
Best: J. Tylliss, B. Millman, D. Whimpress, J. Fitzgerald, J. Daniels, Ba. Sowter
Full report coming soon...
Tony Bamford
Under 18s Coach
U16s Report
South Adelaide vs Central District
Round Five - Hickinbotham Oval - 23/04/16
| | | | | | |
| --- | --- | --- | --- | --- | --- |
| South Adelaide | 3.4 | 6.6 | 11.8 | 15.11 | 101 |
| Norwood | 2.0 | 3.3 | 3.3 | 5.4 | 34 |
Goals: E. Wilkinson 5, D. Sladojevic, H. Sampson, L. Bogle, J. Tarca 2, M. Short, B. Marshman
Best: E. Wilkinson, R. Milsom, J. Manuel, T. Coleman, S. Whitbread, J. Fitzgerald
As we entered our last home game for 2016 the players were keen to take full advantage of this.
However, it was Norwood than came out of the blocks full of intensity and winning the inside ball early. They kicked the first goal of the game and had our players under some real pressure. We managed to gain more control in the last half of the quarter and went in at quarter time 1.4 in front.
The second quarter started in the same fashion as the first as Norwood lifted the intensity and controlled the play. Fortunately for us, Norwood were unable to hurt us on the scoreboard despite their early pressure and we went in at halftime in front with a three goal lead.
This was the first time this season the players had been under some real pressure at halftime.
After the main break we lifted our work rate and intensity and started hunting the ball at the stoppages. Tate Coleman, Sam Whitbread and Hayden Sampson got involved creating plenty of run and giving our forwards plenty of opportunities. For the quarter we managed to kicked 5.3 and more pleasingly also kept Norwood scoreless. This was a very good quarter and showed great character.
In the last we ran away with the game, winning our fifth consecutive game by 60+ points. Eamon Wilkinson was dangerous up forward all day and played his best game for the club, kicking five goals and finishing with 19 disposals.
We now turn our attention to West Adelaide at City Mazda Stadium (Saturday 30th April - 11:50am) for our second-to-last game of the regular seasons.
Clay Sampson
Under 16s Coach
Author:
South Adelaide Football Club