Juniors Report: Round Seven - South Adelaide vs Eagles
Posted by South Adelaide Football Club on 8 May 2016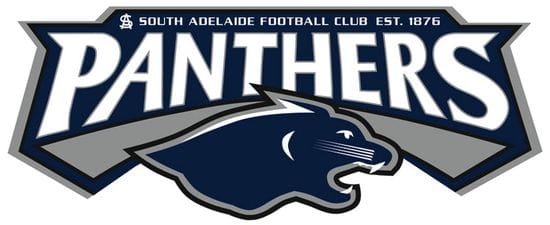 U18s Report
South Adelaide vs Woodvillle-West Torrens
Round Seven - Maughan Thiem Hyundia Oval - 07/05/16
| | | | | | |
| --- | --- | --- | --- | --- | --- |
| South Adelaide | 5.5 | 5.6 | 8.9 | 12.11 | 83 |
| Woodville-West Torrens | 1.1 | 6.8 | 10.9 | 12.11 | 83 |
Goals: S. Draper 4, T. Stone 3, J. Fitzgerald 2, N. Kreuger, C. Helyar, R. Williams
Best: D. Whimpress, H. Bruce, S. Draper, C. Helyar, J. Fitzgerald, A. Albanese
The U18s travelled to Woodville Oval on Saturday to meet the undefeated Eagles and came away with a draw and new found self belief and confidence.
The game was played at high speed, with both teams enjoying periods of momentum. Our lads came out breathing fire and took the game right up to the Eagles kicking five goals to one up to quarter time to enjoy a 28-point lead.
The roles reversed in the second quarter as the Eagles responded with five goals of their own while keeping us to just one behind. We headed into halftime eight points behind.
The third quarter was an arm wrestle with both teams playing some very good footy. Ultimately the Eagles extended their margin to 12 points at the last break.
The last quarter was the best quarter of footy our boys have played all year. Even with the Eagles kicking with the breeze our guys refused to lie down.
Kicking four goals, two behinds to the Eagles two goals, two behinds and coming from behind on the scoreboard very late in the game showed great character and spirit to fight it out to the end.
Tony Bamford
Under 18s Coach
U16s Report
South Adelaide vs Woodville-West Torrens
Round Seven - Maughan Thiem Hyundia Oval - 07/05/16
| | | | | | |
| --- | --- | --- | --- | --- | --- |
| South Adelaide | 1.1 | 3.3 | 5.5 | 6.7 | 43 |
| Woodville-West Torrens | 2.5 | 4.7 | 5.8 | 8.12 | 60 |
Goals: A. Douglass 2, L. Hutchinson, L. Bogle, J. Colwell, E. Wilkinson
Best: T. Coleman, H. Sampson, J. Manuel, S. Whitbread, J. Beeche, L. Bogle
Being our last minor round game for the season and playing off for top spot the players and coaches were very excited by the challenge of taking on the Eagles on Saturday afternoon.
Despite kicking with a slight breeze in the first quarter, we got off to a slow start. The Eagles ball use was much cleaner then ours and they managed to head into quarter time with a three goal lead.
For the next three quarters we dominated possession and controlled the game, but once again we made some really poor decisions going into our forward line and the Eagles rebounded everything that came their way.
Throughout the day we lacked any real composure and probably played our worst game of the season. Eventually we lsot by three goals.
Best afield for us was Tate Coleman, with some strong contributions from Hayden Sampson, Jonty Manuel, Sam Whitbread, Joel Beeche and Luke Bogle.
Although the result was very disappointing we now have a chance to respond this Thursday night against Glenelg at Football park, with the winner going through to the Grand Final.
Clay Sampson
Under 16s Coach
Author:
South Adelaide Football Club