Nick Liddle calls time on a stellar career
Posted by Jonathon Parker on 21 August 2019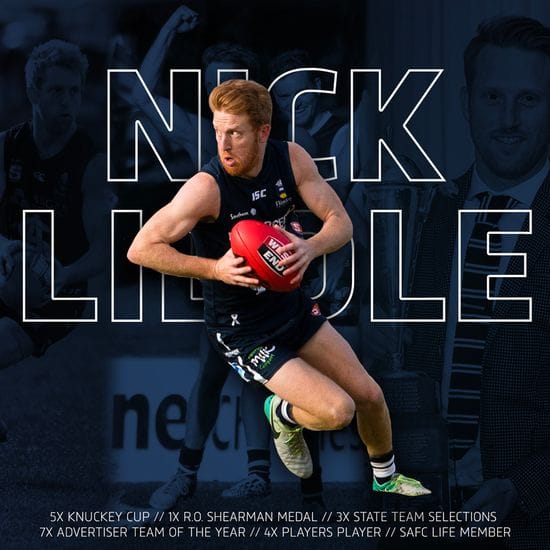 Five-Time Knuckey Cup winner Nick Liddle has decided to hang up the boots on the completion of the 2019 season.
The hard-nosed onballer informed the football club and his team mates on Tuesday night of his decision to retire at the end of the 2019 season.
Since coming across to the Panthers from Coburg in 2010, Nick Liddle has gone on to become an integral part of South Adelaide both on and off the field.
Affectionately known as 'Lids' he has gone on to claim five Knuckey Cup's, putting him one behind Jim Deane and two behind Peter Darley, two of the Panthers greats.
In 2018, Liddle took home the R.O Shearman Medal with an impressive 99 votes. The R.O. Shearman Medal is awarded to the best player as voted by each SANFL senior coach.
"Since getting Nick over to South Adelaide in 2010, he has embraced this club and brought into what we are all about" Said South Adelaide CEO Neill Sharpe.
"Football clubs need people like Nick, who are genuine good people and who always gives his heart and soul."
Sharpe also highlights the individual success that Liddle has had at his time at the club.
"There isn't much that Nick hasn't done, he has been an incredible servant to the South Adelaide Football Club."
"I urge all members and supporters to get down to Flinders University Stadium on Saturday afternoon to not only help get the boys over the line, but to also farewell two club legends [Nick Liddle and Brad Crabb] in their last game at Noarlunga."
Over his 180 plus games for the Panthers, Liddle has been named in the Advertiser Team of the Year seven times over his ten seasons.
"It was a very, very tricky decision after being here for 10 years" Said Liddle on Tuesday night to his teammates.
"I absolutely love the footy club, but I don't feel that I can give you boys, the club, what you deserve in training and things like that."
"I want to thank the coaching staff, for all that you have done for me over the journey, the support staff and all the boys who have been there, along with my lovley wife Jess"
"You guys are a really close bunch, and if you can stick together and have the comradery that you've got, then there's no reason why you couldn't win a flag, which the club so much deserves"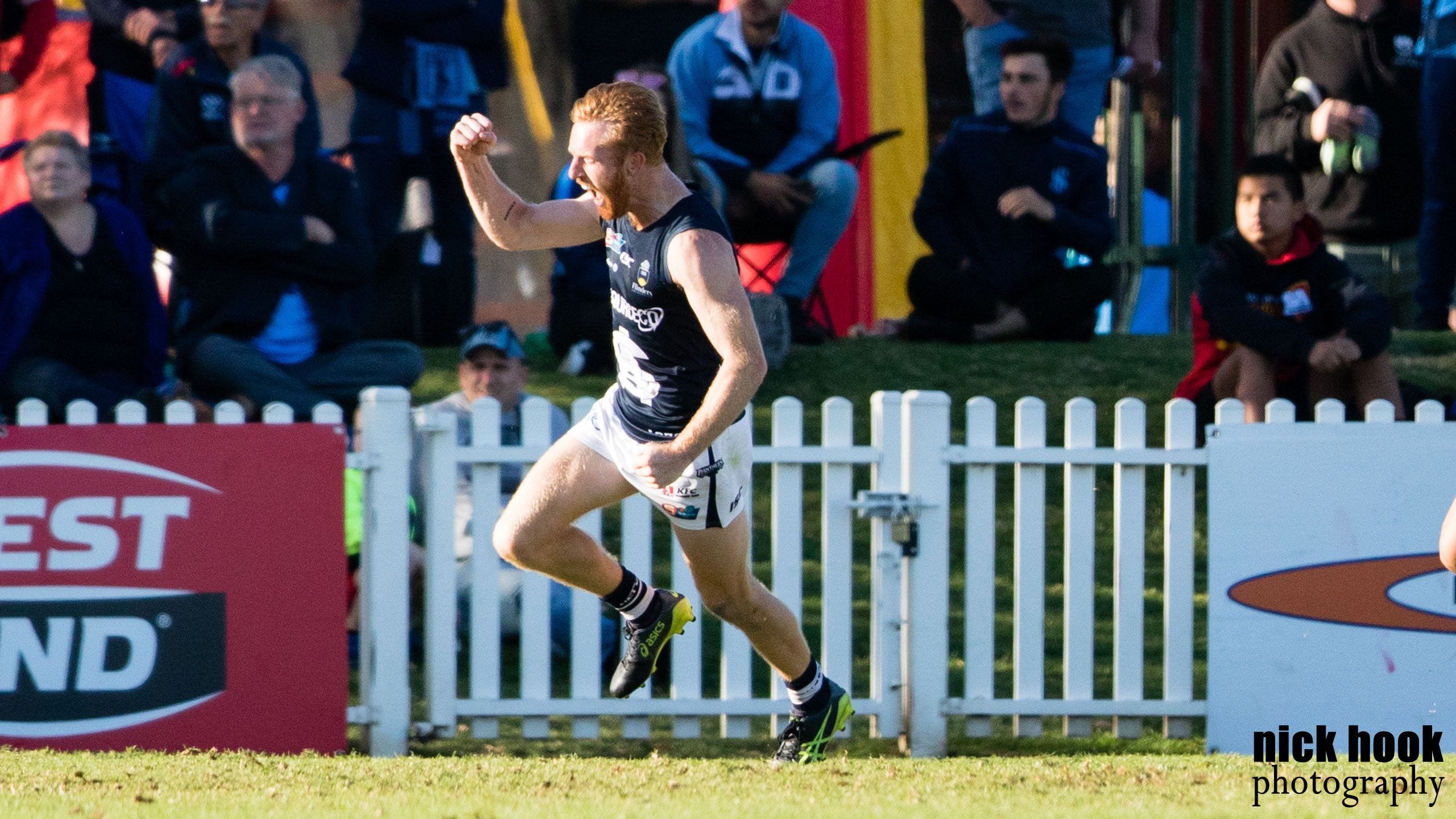 Nick Liddle celebrates a goal at Unley earlier this year. Image: Nick Hook Photography
In his first year in 2010, Liddle was named the as the 'Players Player' showing the class he has as a person. He would go on to take out the award a further three times in 2011, 2012 & 2018.
"Nick has been unbelievable for this football club both on and off the field." said Senior Coach Jarrad Wright.
"It's always a sad day when one of the greats decide to finish up."
"Nick's a humble guy so he wont like me talking much about his accolades, but his individual success that he's had over his career speaks volumes to the amount of hard work he puts in"
The South Adelaide Football Club would like to wish Nick and Jess all the very best for the future, and sincerely thanks Nick for his service to the club.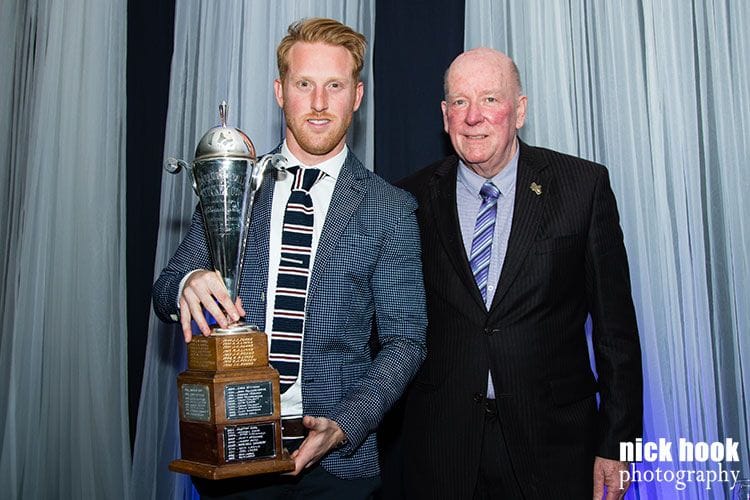 Nick Liddle claims his fifth Knuckey Cup in 2018 presented by Brett Knuckey. Image: Nick Hook Photography
Playing Record
2010 - 2019
192 games*
96 goals*
*Prior to Round 18, 2019
Accolades
Knuckey Cup Winner 2010, 2012, 2013, 2017 & 2018
Magarey Medal runner-up 2011
R.O. Shearman Medallist 2018
SANFL State Team selection 2012, 2013 & 2014
SANFL Advertiser Team of the Year selection 2010, 2011, 2012, 2013, 2014, 2017 & 2018
Players' Player Award 2010, 2011, 2012 & 2018
Fans MVP 2017
South Adelaide Football Club Life Member 2017