Pair of Panthers Honoured by Australian Football Hall of Fame
Posted by South Adelaide Football Club on 21 June 2017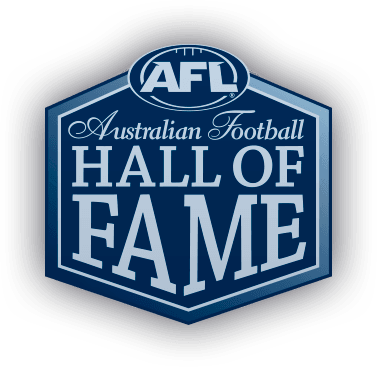 South Adelaide icons Simon Goodwin and Charles Cameron Kingston have been honoured at the Australian Football Hall of Fame gala event held at Adelaide Oval last night.
Former Panther Goodwin was the first to be inducted to the Australian Football Hall of Fame last night.
Goodwin played his junior football with South Adelaide and was part of the 1994 U19 premiership side. He also had a taste of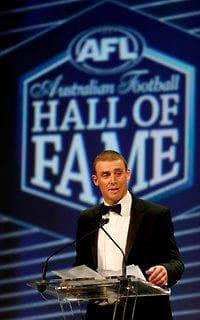 League football before being selected by the Adelaide Crows with pick 18 in the 1996 Pre-Season Draft.
During his acceptance speech, Goodwin spoke fondly of his time with the Panthers. He recalled using a rolled up sock as a football and pretending he was Mark Naley in the hallway of his home. He also thanked his four South Adelaide coaches, including Shane Reardon, for their guidance during his formative years as a footballer.
His journey with the Crows is well decorated and Goodwin now finds himself at the helm of the Melbourne Demons.
Also honoured on the night was Charles Cameron Kingston, who was recognised a Pioneer.
Kingston was a 26-year-old lawyer and footballer when he led a playing group to form the South Adelaide Football Club in 1876 and was a member of the first ever South Australian Premiership with South in 1877.
Known for his 'enthusiasm and vigour' on the field, Kingston also showcased these qualities in 1877 when, at a meeting of delegates from 13 football clubs in the colony to consider the formation of a Football Association, he formalised his idea of the brand of football to be played in he colony.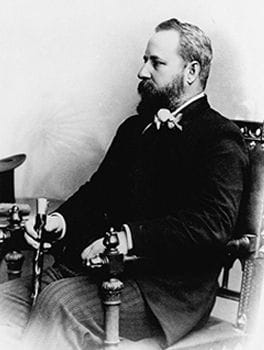 Kingston oppose the motion that players should be allowed to run with the ball as in rugby, asserting instead that the Victorian rules, which included bouncing the ball and using an oval shaped ball apposed to a round one, should be adopted as far as possible.
If not for Kingston's leadership, South Australia may have become a rugby state.
After a two-year playing career with South Adelaide, Kingston served as an association delegate, club chairman and was president of South Adelaide for 30 years until his death in 1908. He was also the club's first life member.
Kingston's career as a Lawyer, Politician and Statesman was equally significant. He was elected to State Parliament in 1881 aged 30 years, served as Attorney General and became Queens Counsel in 1889. He became Premier of South Australia in 1893 and was appointed a Privy Councillor in 1897. He was Chairman of the Federal Convention held during 1897-98. He travelled to London in 1900 with Colonial Premiers Deakin and Barton to oversee the passage of the Commonwealth of Australia Bill through the Imperial Parliament. Widely tipped to be the first Prime Minister of Australia, he was instead appointed as the first Federal Minister of Trade. The Federal seat of Kingston is named in his honour. His citation was fittingly read by one of his successors as SA Premier, the Hon John Olsen AO.
Author:
South Adelaide Football Club