Panthers News For Everyone!
Posted by South Adelaide Football Club on 20 April 2016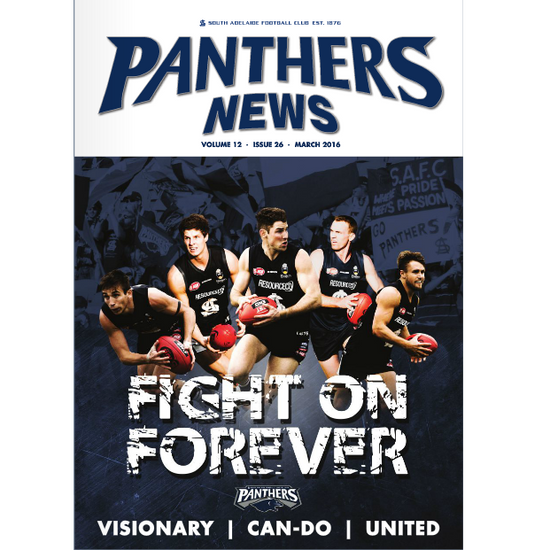 Here is a special treat for ALL Panthers Supporters!
Panthers News is the Club's tri-annual newsletter with all the latest news and inside word at South Adelaide. Usually it is an exclusive perk for Members only.
However, a 4-0 start to the season and the great support we have received through the opening rounds has everyone at the Club up and about. So we thought all of our supporters should enjoy a copy of the first Panthers News of 2016!
Click here to read Panthers News!
Hear from Senior Coach Brad Gotch, Panthers Chairman Andrew Luckhurst-Smith, get a report on our junior, community and volunteer programs and enjoy an insight into our new recruits and "Panthers Past" articles!
If you would like to receive the next two Panthers News issues in 2016, why not consider becoming a 2016 Panthers Member? You'll also receive a great South Membership Pack stuffed with exclusive merch!
You can sign up here or by calling the Club on 8186 8200.
*Hard copies of Panthers News are available to 2016 Panthers Members upon request
Author:
South Adelaide Football Club