Reserves Match Report - Round 6 - South Adelaide vs Central District
Posted by South Adelaide Football Club on 7 May 2018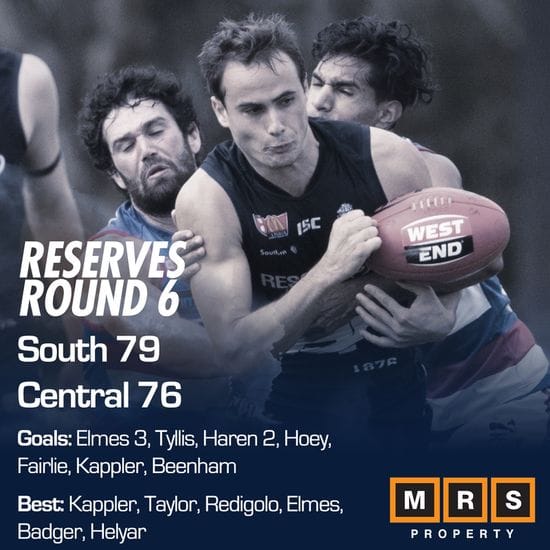 Reserves Match Report
South Adelaide vs Central District
Round 6 - Hickinbotham Oval - 05/05/18
| | | | | | |
| --- | --- | --- | --- | --- | --- |
| South Adelaide | 2.5 | 4.10 | 6.11 | 11.13 | 79 |
| Central District | 5.0 | 7.1 | 12.1 | 12.4 | 76 |

Goals: Elmes 3, Tyllis, Haren 2, Hoey, Fairlie, Kappler, Beenham
Best: Kappler, Taylor, Redigolo, Elmes, Badger, Helyar
Injuries:
South Adelaide's Reserves claimed their first win of the season with a thrilling come-from-behind three-point victory over Central District on Saturday afternoon.
Things looked dire for the Panthers as they faced a 26-point deficit heading into the final frame.
However, once Joseph Tyllis kicked truly with just two minutes to play, it would cap off a five goal to nothing last quarter and secure a stirring win for the hosts.
It was a remarkable turn around for Michael Handby's men, who held the Bulldogs to just three behinds in the final term and had not held the lead since the fourth minute of the first term.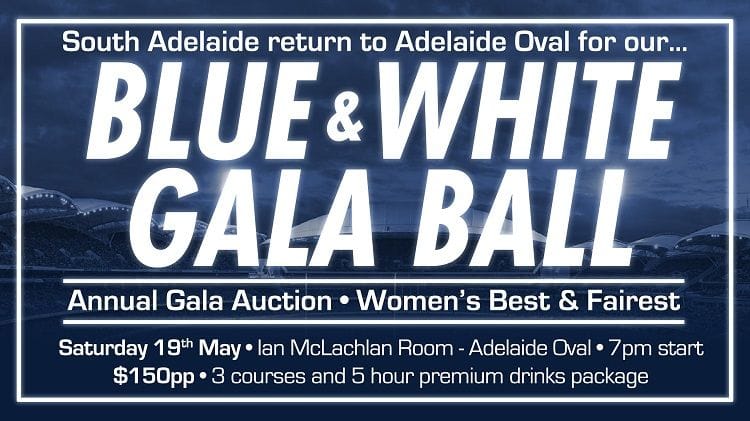 The Panthers best performer was Jaidan Kappler, who collected 24 touches, eight marks and a goal playing off a wing and forward flank.
Meanwhile, stalwart defenders Scott Taylor and Tarak Redigolo provided valuable experience to South's young back six.
After spending all preseason training as a defender, senior debutant Jackson Elmes excelled in a move forward, snagging three goals and proving to be one of the Panthers most dangerous targets up front.
Robert Badger and Coby Helyar collected 16 touches a piece and also played important roles in the win.

Author:
South Adelaide Football Club