Reserves Match Report: South fall to Redlegs
22 July 2019
South Adelaide @ Norwood
Round 14 - Coopers Stadium - 20/07/19
| | | | | | |
| --- | --- | --- | --- | --- | --- |
| South Adelaide | 2.9 | 4.9 | 7.10 | 9.11 | 65 |
| Norwood | 0.1 | 6.4 | 10.4 | 12.8 | 80 |

Goals: Wilkinson 4, Elmes 2, Kennedy, Badger, Kappler
Best: Sampson, Wilkinson, McKinnon Loneragan
Injuries: Nil
South Adelaide Reserves fought hard but were no match for the ladder leading Redlegs, going down by 15 points at Coopers Stadium on Saturday.
South Adelaide managed to hold the ladder leaders to just one point in the first quarter.
However, inaccurate kicking meant the Panthers weren't able to make the most of their chances; going into the first break with a 2.9 (21) to 0.1 (1) lead.
Norwood would go on to kick six goals to South's two in the second quarter to put the Panthers on the back foot.
South Adelaide fought hard to try and regain the lead, but Norwood kicked the first two goals of the final term to seal the 9.11 (65) to 12.8 (80) defeat.
The signs looked good early; as Eamon Wilkinson (14 disposals and five marks) kicked truly just three minutes into the match to give the Panthers their first of the day.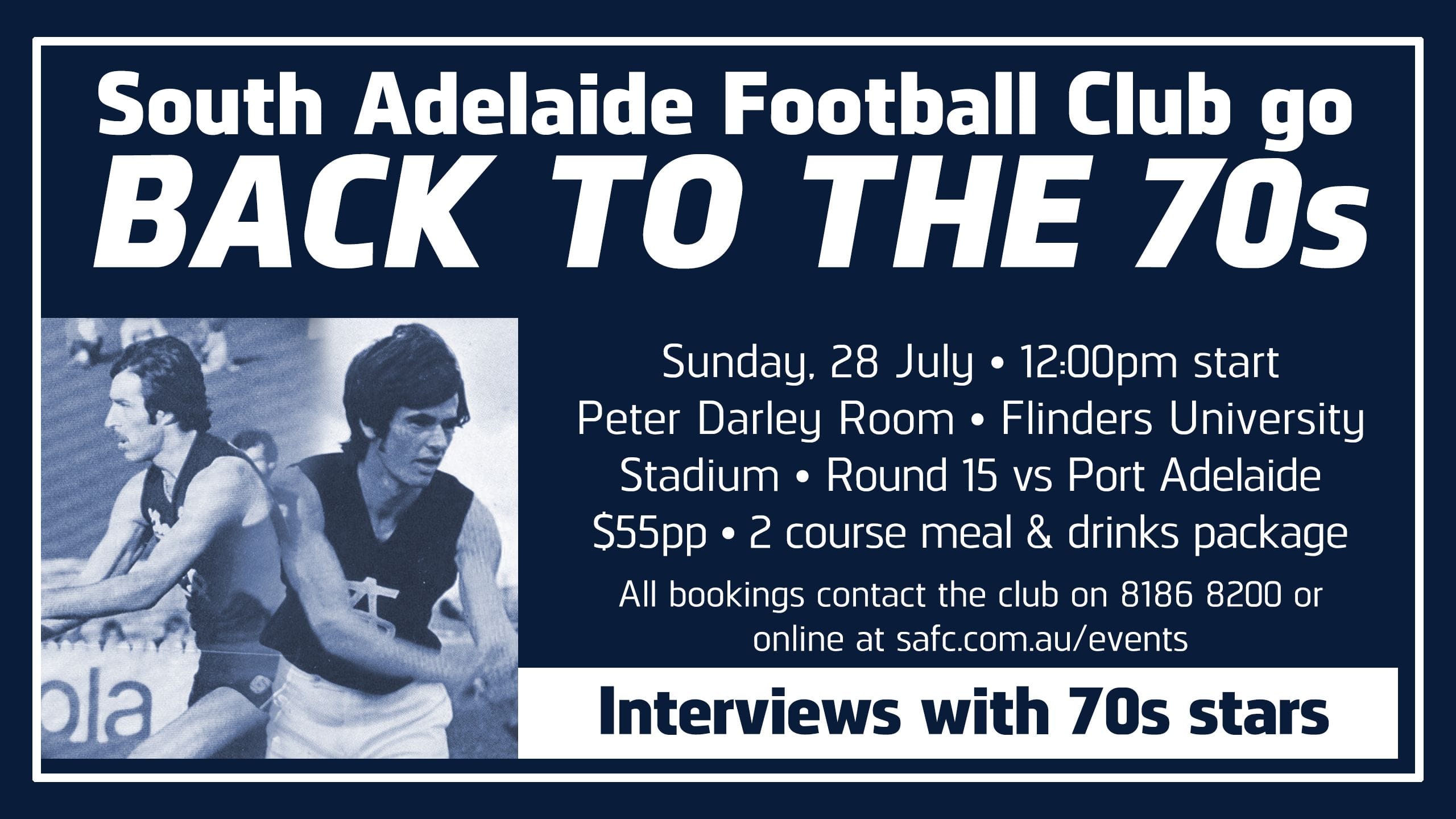 However, that would be the last goal by any side during the opening term until Brett Kennedy (10 disposals and six tackles) goaled in the dying seconds of the quarter.
Coming out after quarter-time; Robert Badger (11 disposals and three marks) goaled after just one minute of play.
However, it was not a sign of things to come; as Norwood quickly gained momentum and took control of the game with the next five goals.
Wilkinson was able to stop the run with his second goal of the game at the eighteenth-minute mark, but Norwood was able to reply before halftime; sending the Panthers into the main break with a 4.9 (33) to 6.4 (40) deficit.
Hayden Sampson had been busy around the ground; collecting 25 disposals, six marks, four tackles and four clearances.
Meanwhile, Jesse McKinnon was also impressive with 19 disposals, nine tackles, and six clearances.
Coming out after halftime; it was Norwood who struck first before Wilkinson could reply with his third of the game.
Norwood would have another run of three goals before Jackson Elmes (five disposals and three tackles) could get one back for the visitors.
Jaiden Kappler (18 disposals and four clearances) would kick his first of the day to send South into the final change with a 7.10 (52) to 10.4 (64) deficit.
Norwood managed to kick two goals in the first seven minutes of the quarter before the Panthers could reply with Elmes's second goal of the game and Wilkonson's fourth but it was not enough.
The South Adelaide Reserves now face Glenelg at ACH Group Stadium on Saturday, July 27 from 10:25 am.