Return to Training - Spectator Access
Posted by Jonathon Parker on 17 May 2020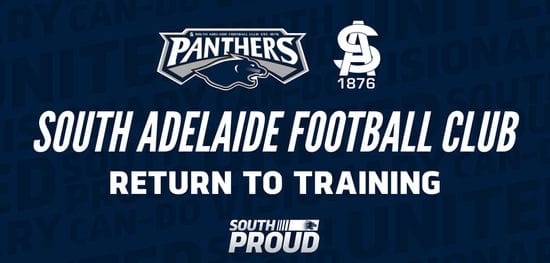 On Monday May 18, South Adelaide League, Reserves, Women and Under-18s return to limited training, with no Spectators Permitted.
In a major milestone in the road to getting the SANFL season started, will see the Panthers get back to training in a limited capacity.
On Saturday May 9, the SANFL announced that teams will return to training from Monday May 18 and put into place a return to play roadmap (see below).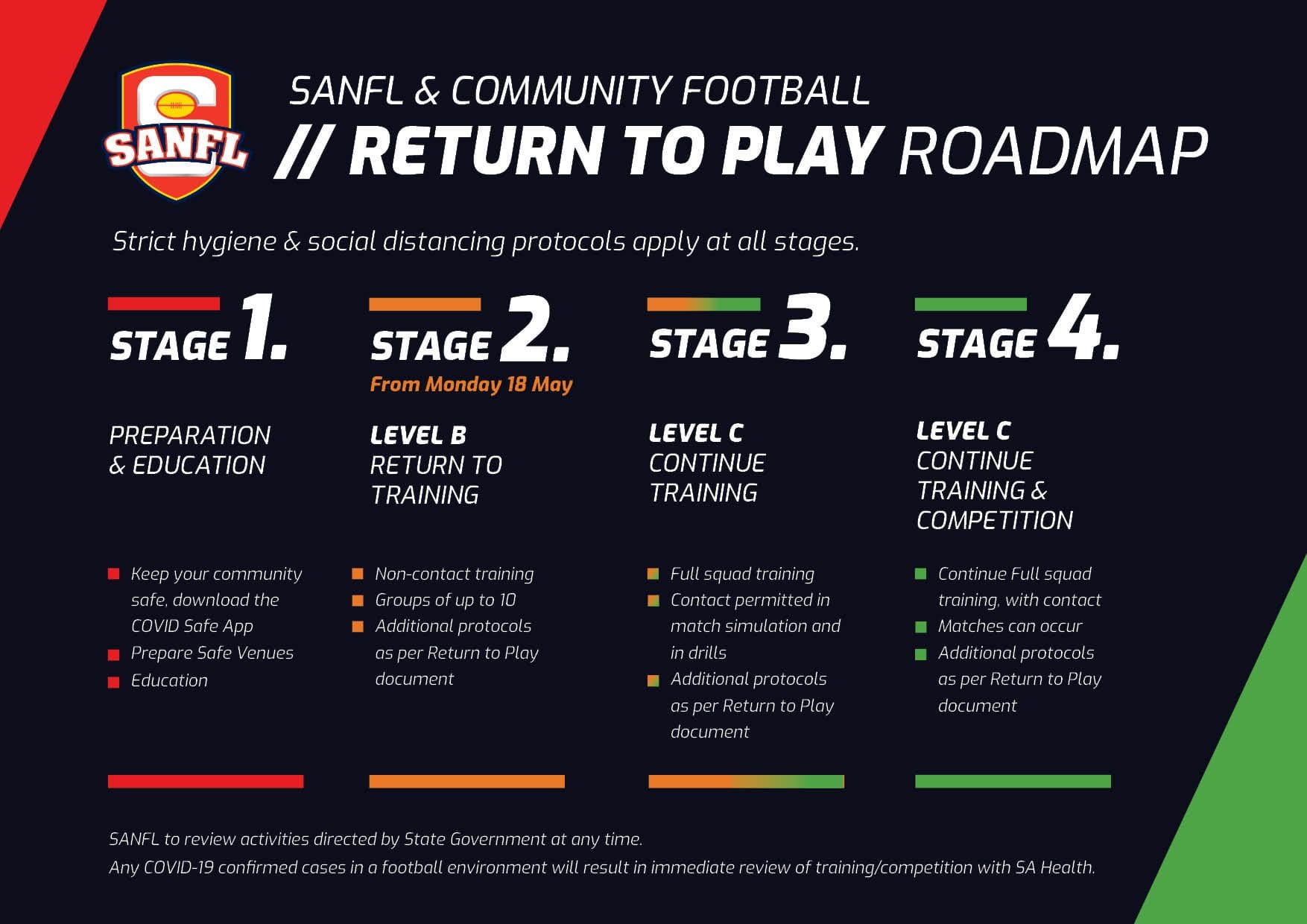 Stage 1 of the road map was put in place over the last week with all South Adelaide officials and players being educated around the strict protocols put into place at training for the foreseeable future.
These included the ground being divided into three zones that will only allow small groups of 11 people (which has recently been changed to 10 players plus 1 coach) permitted in each zone at one time.
Other strict measures include enforced social distancing, use of sanitizer, equipment being sanitized in-between sessions and no physical contact.
Another key restriction that will be enforced is that no supporters/spectators will be permitted to enter Flinders University Stadium until further notice.
The Football Club would like to thank you for your understanding and an update will be provided once supporters are permitted at training.