Round 16 Preview
Posted by Jayden Bartlett on 4 August 2021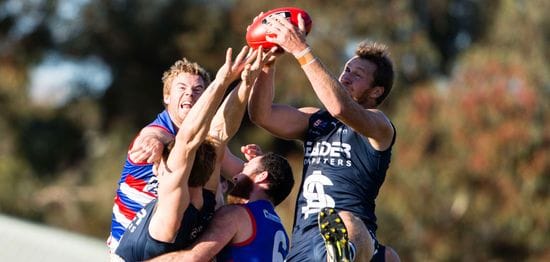 Panther Preview: Can the Panthers get a perfect start to footy post-lockdown?
If a week is a long time in footy, then two weeks must feel like an eternity. But this is still not as long as the drive between these two teams.
To make up for lost time, we thought we would have a Panther-Preview and look towards our Round Sixteen clash with Central District.
These two SANFL clubs are separated by the longest distance in the competition. Sitting at opposite ends of Adelaide and currently, they sit at opposite ends of the premiership table.
South Adelaide come into the match with an 8 and 6 record, and the fourth-placed Panthers will look to kick off things post-lockdown with a much-needed win over the ninth-placed Bulldogs, who currently sit with a 3 and 11 record.
The South Adelaide faithful would be eager to see a repeat of this year's Round Eight result, which saw the Panthers break away from relentless Bulldogs to win, 17.10 (112) to 12.12 (84). However, the long drive up north to X Convenience Oval is one of the more difficult hikes in footy, especially if you want to take home the two points.
Yet the Panthers will take the long drive-in good spirit since their last trip to Elizabeth during the 2020 season ended in an 11.12 (78) to 5.4 (34) win for the blue and white.
This performance was eerily similar to the 2019 edition, in which the Panthers came away with an 11.13 (79) to 7.7 (49) win.
2018 was the most recent time that the Panthers had to take the long drive home from X Convenience Oval without the points, as the 2018 game was an absolute nail-biting yet heart-breaking five-point loss, 11.9 (75) to 12.8 (80).
The Panthers and Dogs will also be playing for the annual Mayor's Cup.
The two teams will be desperate to kick things off post-lockdown with a win, and for the Panthers, a double-chance in the finals is still within striking rangeit all adds up to make this a welcoming match for footy's return.