Sam Newman is Coming to South!
Posted by South Adelaide Football Club on 3 March 2016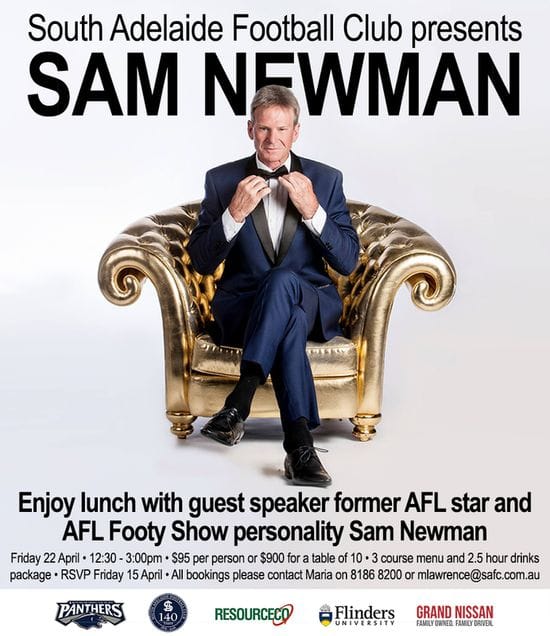 AFL Legend and AFL Footy Show Personality Sam Newman is coming to South Adelaide Football Club!
Join us on Friday 22 April, 12:30 - 3:00pm, to enjoy the stories and tales of one of AFL footballs most legendary characters.
Seats are $95 per person or $900 per table of 10 and include a 3 course meal and 2.5 hour drinks package.
RSVP Friday 15 April - All bookings please contact Maria on 8186 8200 or mlawrence@safc.com.au
Author:
South Adelaide Football Club