Seniors Report: Round Eight - South Adelaide vs Sturt
Posted by South Adelaide Football Club on 16 May 2016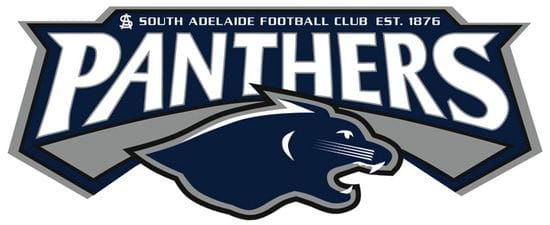 League Report
South Adelaide vs Sturt
Round Eight - Peter Motley Oval - 14/05/16
| | | | | | |
| --- | --- | --- | --- | --- | --- |
| South Adelaide | 1.0 | 4.1 | 6.1 | 7.4 | 46 |
| Sturt | 4.3 | 6.5 | 10.7 | 14.10 | 94 |
Goals: Rankine, Eddy 2, Haren, Seccull, Gotch
Best: Redigolo, Rankine, Liddle, Schwarz, Cross
South Adelaide suffered their first loss of the season after falling 48 points short of an impressive Sturt outfit on Saturday afternoon.
The Double Blues brought a sound game plan and hunger for the ball to the contest and outplayed the previously undefeated Panthers in most aspects of the game.
Sturt set themselves up for a strong outing in the first quarter as they controlled the play and were the better ball moving side. In the first term, the Double Blues bombarded South's defence with 21 inside 50s while the Panthers could manage only three of their own.
This would be the theme for most of the afternoon as Sturt enjoyed more possession (329 disposals to 271) and more forward play as they dominated inside 50s 63 to 29.
The Panthers lacked the intensity that had seen them string together six consecutive victories to open the season and Sturt hunted the ball with more ferocity throughout the afternoon, winning the clearance battle 44 to 32 despite losing the hit-outs 43 - 55.
However, South did not roll over without a fight.
Sturt pushed their advantage to as much as 27 points in the second quarter, but the Panthers would claw their way back on several occasions.
When Xavier Gotch goaled in the 18th minute of the third quarter the Blues lead was cut to 12 points and the Panthers looked poised to comeback strong as they had in previous weeks.
However, two quick goals to the impressive Mark Evans and one to former Crow Brodie Martin and the lead was swiftly pushed back to five goals. Sturt never looked back.
Best for the Panthers was Tarak Redigolo, who fought with his trademark toughness and team play all afternoon, while livewire swingman Matt Rankine (19 touches and two goals) was also impressive.
Midfielders Nick Liddle (20 disposals, six clearances and six inside 50s), Nic Schwarz (19 possessions) and Joel Cross (21 touches and seven clearances) battled admirably to regain the advantage at the stoppages.
Meanwhile, debutants Peter Steffe (McLaren - GSFL) and Richard Newell (West Adelaide) also acquitted themselves well, with Steffe finishing with a match-high 44 hit-outs and Newell collecting 13 possessions for the day.
On the injury front Cam de Visser (concussion) and Tyson Brown (elbow) will be tested during the week while Nathan Daniel (knee) is still to be assessed.
Despite the loss South Adelaide remain top of the IGA League Ladder and it sets up an intriging battle with Port Adelaide Magpies at Alberton Oval next Sunday - May 22 - from 2:10pm.
Reserves Report
South Adelaide vs Sturt
Round Eight - Peter Motley Oval - 14/0516
| | | | | | |
| --- | --- | --- | --- | --- | --- |
| South Adelaide | 5.4 | 6.5 | 9.10 | 15.13 | 103 |
| Sturt | 0.0 | 2.4 | 5.5 | 5.5 | 35 |
Goals: Trembath 6, Jolly 2, Anderson, Taylor, Heaslip, Wray, Ah Chee, Nichols, Ellison
Best: Taylor, Trembath, O'Shaughnessy, P. Kerin, Durdin, Nichols
South Adelaide's Reserves capitalised on a fast start and even stronger finish to defeat Sturt by 68 points at Peter Motley Oval on Saturday afternoon.
The Panthers kicked off to a great start defending fiercely and efficiently to keep Sturt scoreless in the opening term, while piling on five goals of their own.
The Double Blues wrestled back some of the momentum in the second and third quarters. However, it wasn't enough to completely stem the flow of South Adelaide goals.
Sturt were again kept scoreless in the final quarter, with South adding six more goals to their already handy lead and running out comfortable winners.
The defence and midfield were outstanding for the visitors, with Luke Durdin, Jaidan Kappler and Ben Darrou all enjoying an impressive day out.
In the middle, Scott Taylor led from the front and was ably assisted by Hayden Nichols.
Meanwhile, Josh Trembath (six goals) continued to wreak havoc on opposition backlines. However, it was no one-man-show, with the Panthers spreading the goal scoring across nine goalkickers.
Again it was an extremely positive sign to see so many Reserves players put their hand up for selection for the League team and demonstrate the depth of South Adelaide's squad.
After a lackluster performance from the Seniors and several more injury concerns, those standouts in the Reserves could be called upon sooner rather than later.
South Adelaide next face Port Adelaide Magpies Academy team at Alberton Oval on Sunday 22 May from 11:25am.
Author:
South Adelaide Football Club