Seniors Report: Round One - South Adelaide vs Glenelg
Posted by South Adelaide Football Club on 26 March 2016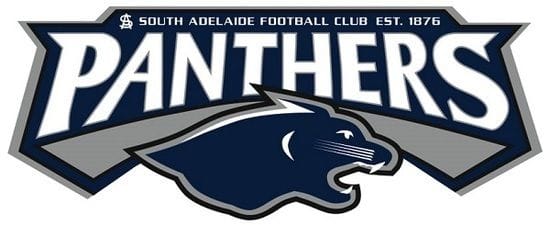 League Report
South Adelaide vs Glenelg
Round One - Hickinbotham Oval - 25/03/16
| | | | | | |
| --- | --- | --- | --- | --- | --- |
| South Adelaide | 4.2 | 6.6 | 13.7 | 13.7 | 85 |
| Glenelg | 4.0 | 6.4 | 9.7 | 11.10 | 76 |
Goals: Eddy 3, Cross, Barnes, Irra 2, Haren, Hitchcock, Rankine, Overall
Best: Irra, Veide, Cross, Liddle, Hitchcock, Rankine
South Adelaide have gotten their 2016 campaign off to a winning start after securing a hard-fought victory over Glenelg in front of a raucous Good Friday Football crowd at Hickinbotham Oval.
The Panthers weathered a Tigers charge in both the first and last quarter and capitalised on a seven goal to three third quarter to run out nine point winners.
Glenelg looked the better of the two sides early, shooting out to an 18 point lead in the first four minutes of the game. However, South soon regained their composure and behind the electrifying play of Emmanuel Irra were able to work themselves back into the game and take a two point lead into the first break.
Dubbed the "Excitement Machine" by senior coach, Brad Gotch, Irra has enjoyed a strong pre-season over the summer and his pace, elusiveness and ability to take the game on made him the clear standout performer against the Bays, finishing with 23 disposals and two goals.
Dual Magarey Medallist, Joel Cross and three-time Knuckey Cup winner, Nick Liddle were the leading disposal gettters on the ground with 26 a piece. Their experience and class at the stoppages were instrumental in South regaining control of the match. Meanwhile, Cross also delighted Panthers fans with two long-range goals in South's third term goal blitz.
Jake Veide was also amongst South's best, playing several lock down roles throughout the match and still collecting 18 possessions of his own, while silky smooth Matt Rankine showed his versatility as he spent time in all areas of the ground over the course of the game.
Local talent Rigby Barnes (Encounter Bay) and fellow debutant, Cameron Hitchcock were also lively in their first league game for the Panthers, kicking three goals between them.
South Adelaide can now enjoy a nine day break before facing 2015 Grand Finalists, Woodville-West Torrens next Sunday (April 3 - 2:10pm) at Hickinbotham Oval.
Reserves Report
South Adelaide vs Glenelg
Round One - Hickinbotham Oval - 25/03/16
| | | | | | |
| --- | --- | --- | --- | --- | --- |
| South Adelaide | 1.2 | 2.5 | 5.5 | 8.6 | 54 |
| Glenelg | 3.4 | 7.6 | 12.7 | 15.10 | 100 |
Goals: Ah Chee 2, Szust, Jolly, Nichols, Dominish, Moyle, McMahon
Best: Taylor, Darrou, McMahon, Brown, Moyle
South Adelaide's reserves were outclassed by a hungry Glenelg outfit on Good Friday morning, falling by 46 points in their first match of the season.
After playing in each of the League sides three trial games over the pre-season, Scott Taylor responded fantastically to his return to the Reserves with a best on ground display, as did versatile wingman Tyson Brown.
Panthers fans will also be delighted to see Ben Darrou get through a full game of footy and showing what a physical force he can be in the backlines when healthy.
Meanwhile, Alex "Regg" Moyle (Reynella), Codey Ellison (Reynella) and Richard Newell (West Adelaide) all pulled on South Adelaide colours for the first time.
Author:
South Adelaide Football Club