South Adelaide draft first senior women's players
Posted by South Adelaide Football Club on 5 October 2017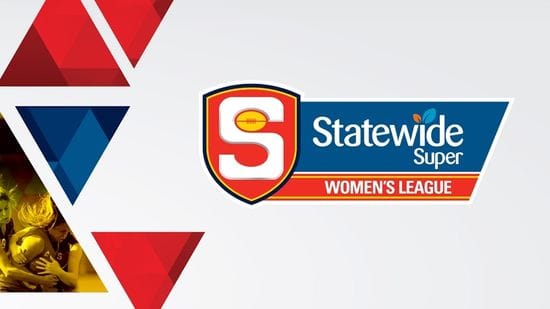 South Adelaide's senior women's playing list is starting to take shape after claiming 11 talented female footballers in the 2018 SANFL Statewide Super Women's League expansion draft.
With the expansion of the SANFL Statewide Super Women's League to six teams, South Adelaide and Sturt were invited to Adelaide Oval on Thursday morning to participate in an expansion draft to assist with their initial recruitment phase.
The draft "talent pool" was formed from 28 players from the inaugural SANFLW season (seven players from each SANFLW foundation club), as well as a number of players from local leagues based on a season review of the Adelaide Footy Women's League (SAWFL).

Overall 48 players were nominated to be eligible for drafting, with the Panthers and Double Blues each selecting 11 players throughout the morning.
The Club is pleased with the 11 talented girls we have been to secure through the draft, which include selections such as Danielle Goding, who was selected with Melbourne's first draft pick for the 2015 AFL women's exhibition game, and Jessica Foley, who was a WNBL championship player with the Adelaide Lightning.
The Club will field a 35-player squad in 2018, with the list consisting of the 11 players drafted today, junior girls from our premiership-winning Under-17s and other women selected throughout the recent trials held at Hickinbotham Oval.
More updates to come.
South Adelaide Expansion Draft Picks
Player Name - Community Club/2017 SANFLW Club (if applicable)

Lucy Northcott - Mount Lofty/Norwood
Nicole Mark - Salisbury/North Adelaide
Jessica Foley - West Adelaide SAWFL
Tait Mackrill - Adelaide Uni/Glenelg
Elyse Haussen - Flinders University
Bree-Anna Leibhardt - Strathalbyn
Chloe Isaacson - Strathalbyn
Danielle Goding - Morphetville Park/Glenelg
Emily Woods - Christies Beach/Glenelg
Morgan Tucker - Strathalbyn
Stacey Huddleston - Morphetville Park/Norwood
Author:
South Adelaide Football Club