South Adelaide to wear 1899 premiership guernsey to help fight MND.
Posted by Jonathon Parker on 7 June 2019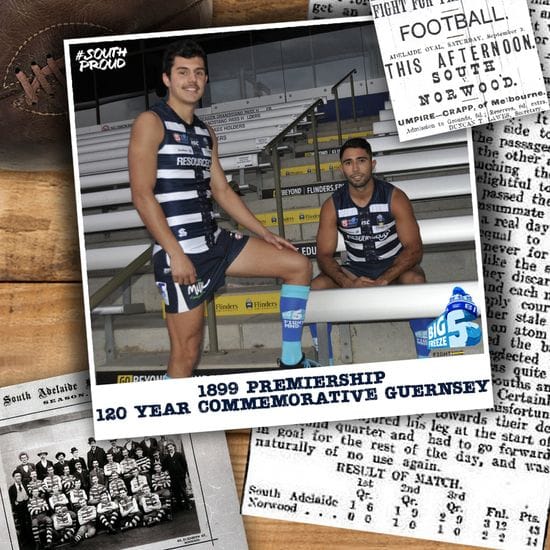 In Round 9 the Panthers will wear a guernsey to commemorate the 1899 Premiership win over Norwood while helping the fight on MND.
Football was a very different landscape in 1899, where the then nicknamed South Adelaide 'Freshwaters' were able to claim the premiership over Norwood, making it 6 from the decade.
In a far cry from the professional standards of today, there was "'no organised training then, we would run until we were dog tired and then get rubbed down by trainers whose hands were as rough as sandpaper." Afl Dawes told a newspaper in 1965.
"To go to Norwood we used to catch the old three horse tram from the corner of Grenfell and King William Streets and pack on as many players as we could. Half the time the horses couldn't pull us and we would have to get out and give them a hand."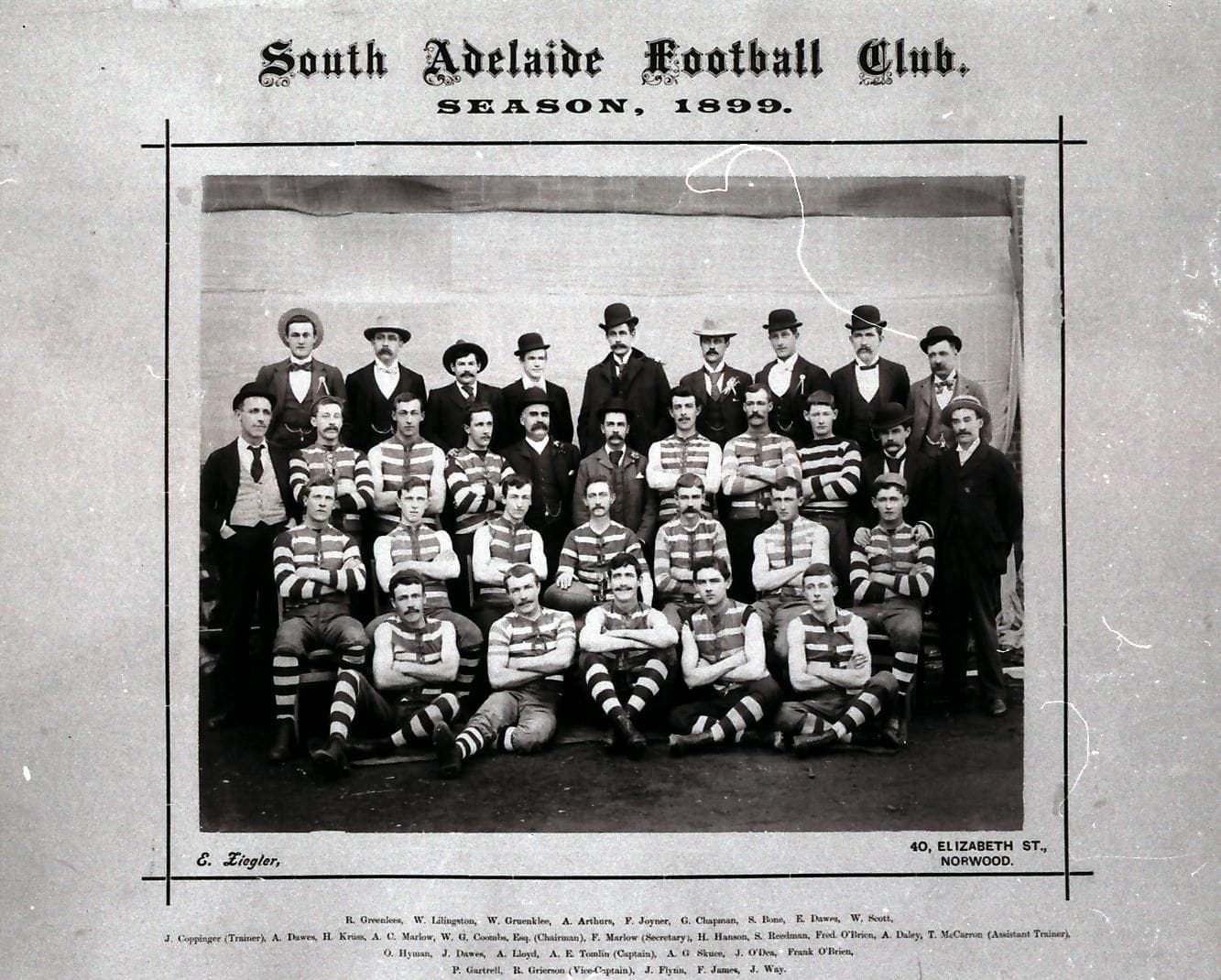 The 1899 Grand Final was one of the most anticipated game of the year with the highest crowd attending Adelaide Oval.
However, it wasn't the close game everyone was hoping for as "South Adelaide played one of their best games of the season." as recounted from a match report.
"Norwood were beaten in every point of the game" "never for ten minutes played in anything like the style they did on September 1."'
In an era where there was only one field umpire, it was noted that umpire Mr.Crapp from Melbourne judged the game extremely well.
"His judgment, quick, consistent decisions and general efficiency earned for him the highest respect of the spectators."
South were nine points up at halftime, with J.O'Dea dominating the ruck contests, and rover Bobby Grierson ('the best man of the year') taking full advantage of the hit outs.
In the second half Norwood had even greater difficulty in holding off 'the clever combination of South, who were playing perfectly together,' and the 'Freshwaters' went on to record a 28 point win.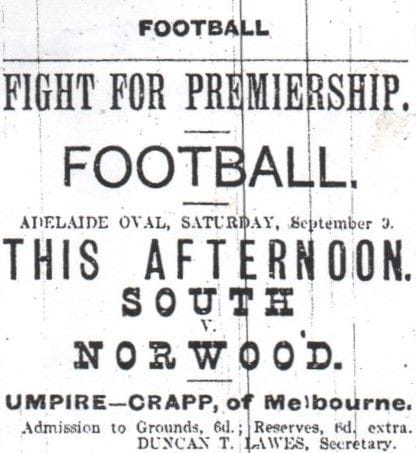 South Adelaide vs Norwood
Play Off - Adelaide Oval - 09/09/1899
| | | | | | |
| --- | --- | --- | --- | --- | --- |
| South Adelaide | 1.6 | 1.9 | 2.9 | 5.12 | 42 |
| Norwood | 0.0 | 1.0 | 1.0 | 2.2 | 14 |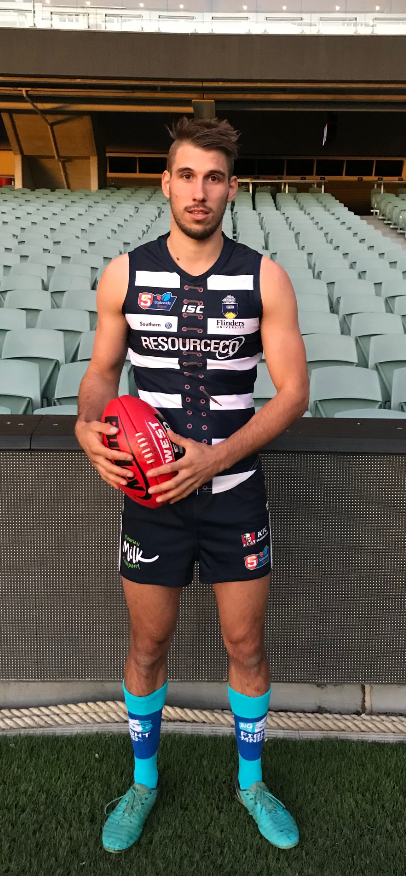 Back to the modern day, in Monday's Queen's Birthday match against Norwood, the Panthers will be wearing an 1899 style guernsey to commemorate 120 years since that win over Norwood.
In conjuction with the guernsey, the Panthers will be swapping their famous hooped socks for a pair blue and teal coloured socks in support of SockIt2MND.
Next week, match worn 1899 guernsey's will be available to purchase with the money raised from the sale of the guernseys being donated to MND.