The Story Behind the Mayor's Cup
Posted by South Adelaide Football Club on 21 June 2018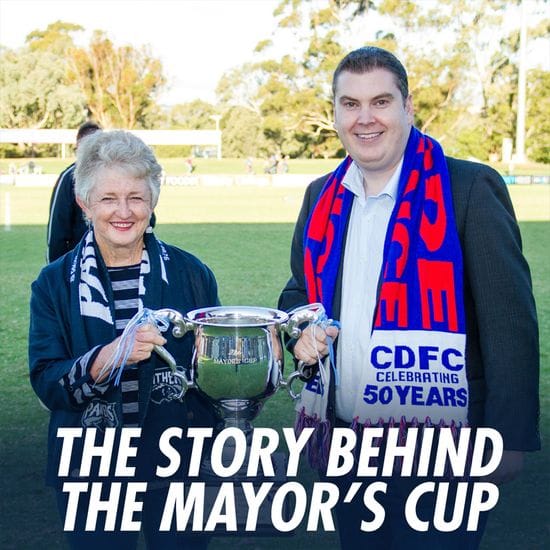 This Saturday afternoon South Adelaide and Central District will clash in their annual battle for the Mayor's Cup.
The concept of the Mayor's Cup was introduced in 2004, with South Adelaide and Central District recognising their communities - the City of Onkaparinga and City of Playford - share similar geographics, demographics and challenges, both within the local community and football landscape of South Australia.
The Cup also recognises the ongoing support provided by both the City of Onkaparinga and City of Playford for their respective SANFL Clubs.
Following the match City of Onkaparinga Mayor, Lorraine Rosenberg and South Adelaide captains Joel Cross and Keegan Brooksby or City of Playford Mayor, Glenn Docherty and Central District skipper Trent Goodrem will be presented with the Mayor's Cup on behalf of their local communities.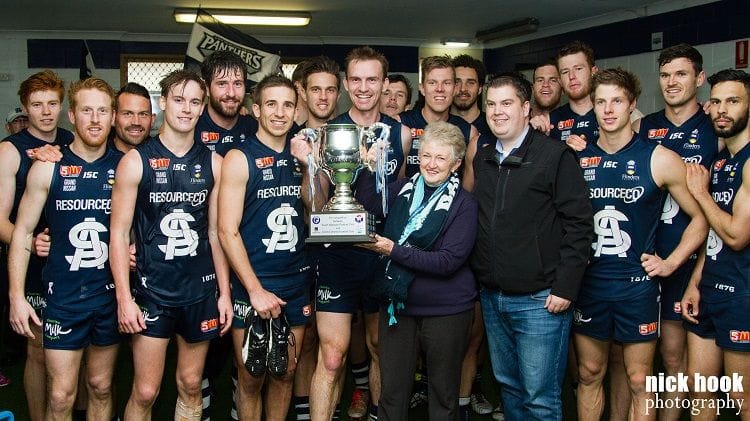 Cup Holders: South Adelaide celebrate retaining the Mayor's Cup in 2017. Image: Nick Hook Photography
Saturday marks the 15th contest for the cup, as both clubs alternate hosting the annual clash each season.
Unfortunately for the Panthers, the cup was established during Centrals dominant run through the 2000s, which resulted in the Bulldogs claiming 10 of the first 11 cups.
However, South are the current holders of the cup after claiming a 31-point win at the Ponderosa in 2016 and a 41-point victory at home last season.
Can the Panthers bring the cup back to Noarlunga for a third year in a row? Get to My Money House Oval this Saturday to cheer the boys on!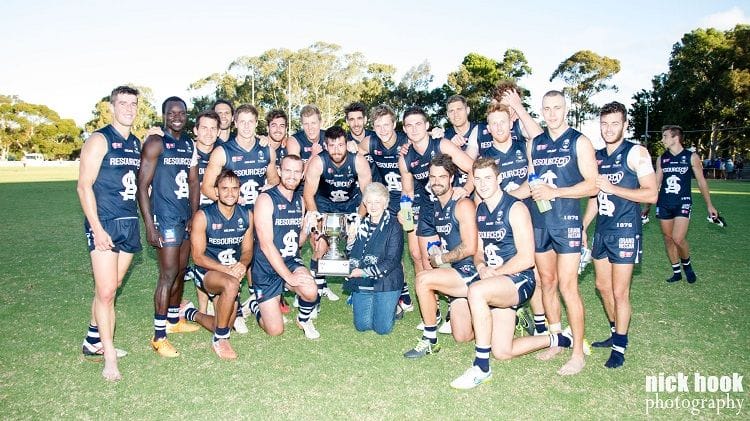 Historic Win: The Panthers claimed a drought-breaking Mayor's Cup win in 2016 at Elizabeth. Image: Nick Hook Photography.
Author:
South Adelaide Football Club