Under-16 Match Report: South Adelaide vs Norwood
Posted by Brett Hudson on 10 March 2020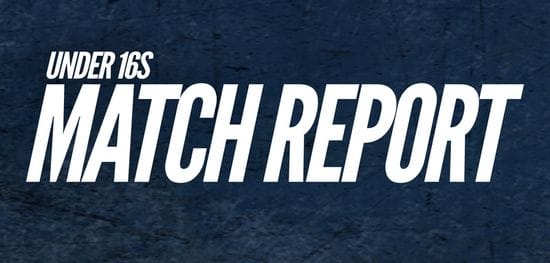 Under-16 Match Report
South Adelaide @ Norwood
Round 1 - Coopers Stadium - 6/3/20
| | | | | | |
| --- | --- | --- | --- | --- | --- |
| South Adelaide | 1.0 | 2.1 | 4.2 | 6.2 | 38 |
| Norwood | 3.1 | 5.2 | 7.7 | 12.8 | 80 |
Goals: Delean 3, Cockshell, Smith, Verrall
Best: Magor, Delean, Daniell, Bottroff, Klenk,Cockshell
The Panthers fall to the Redlegs on Friday night at the parade.
After a solid pre season the Panthers headed to the parade on Friday night to get their season underway.
After a competitive start the boys had a number of opportunities to move the ball forward & score but found the speed of the game a lot quicker than they were used to.
The young redlegs pressure was good around the ground & with some slick ball movement they were able to kick the first 2 goals of the game and grab a small lead.
Our boys continued to work hard and midway through the quarter a deep entry from Jaidon Magor resulted in a good Kyan Smith contested mark and we were on the board.
The rest of the quarter was an arm wrestle and Norwood hit quarter time with a 2 goal lead.
The 2nd term started with an early goal to small forward Jack Delean but from there on Norwood began to dominate possession with their midfield getting right on top and winning more contests than us.
They continually put the ball inside their forward 50 which resulted in our defence being under constant pressure.

Key backs Hugh Daniell and Harry Caught did a great job to defend our goal and after some wasted opportunities from Norwood we went in at half time trailing by only 19-ponts.
During the term we lost 2 players to injury so the boys would need to dig deep in the 2nd half.
Unfortunately the 3rd term began much as the 2nd finished with the redlegs pressure remaining high and our boys still struggling a little with the pace of the game and limited time to dispose of the ball.
The pressure on the defence became too much and Norwood skipped out to a 34 point lead midway through the quarter.
The young Panthers refused to drop their heads though and 2 late goals to Delean (3 for the game) gave the boys some real spark and at the last break we had pulled it back to under 4 goals.
The last quarter started with boys having some real belief and the early pressure was good.
We missed an opportunity to score early and keep our momentum going.
Norwood were then able to regain control and when they kicked the next four majors they had put the game out of our reach.
Magor (33 Disposals) continued to find the footy and talls Jye Bottroff and Will Verral showed some signs of positive things to come.
Pleasingly we played the game right out and when Kangaroo Island product KobyCockshell kicked the last goal of the game it ended in a 42 point margin.
The group will be better for their first experience at this level and we look forward to a strong week on the track.
South Adelaide will now face North Adelaide in its round 2 clash at Flinders University Stadium on Sunday morning at 9:00am.
Brett Hudson
Under-16 Head Coach