Under 18s Report: Round 6 - South Adelaide vs Central District
Posted by South Adelaide Football Club on 7 May 2018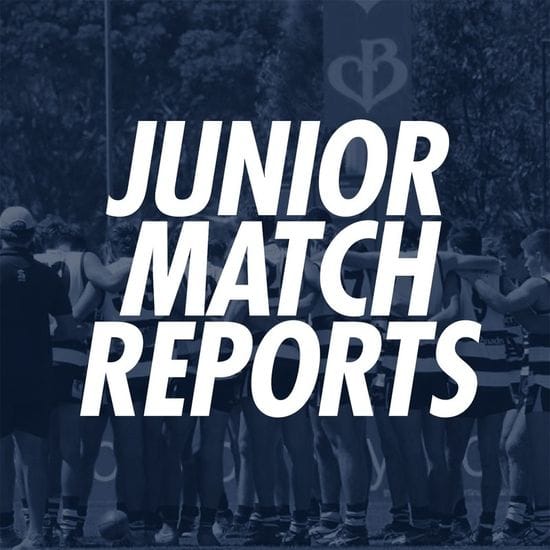 Under-18s Match Report
South Adelaide vs Central District
Round 6 - City Mazda Stadium - 05/05/18
| | | | | | |
| --- | --- | --- | --- | --- | --- |
| South Adelaide | 7.1 | 9.3 | 12.4 | 15.5 | 95 |
| Central District | 1.1 | 5.3 | 8.6 | 9.7 | 61 |

Goals: Colwell 4, Tarca, Wade, Wood 2, Sampson, Spinks, Beeche, Burns, Marshman
Best: Douglass, Davies, Milsom, Colwell, Sampson, Manuel
South Adelaide's Under 18's are still top of the ladder after a sixth straight win this weekend, defeating Central District 15.5 (95) to 9.7 (61) on Saturday evening.
In good conditions this week, we travelled to neutral ground at City Mazda Stadium to play Central District in our fifth away game for the year.
This week we were forced to make five changes going into the game due to college football starting and injury. In one way this is good thing, as it allows us to give some players who have worked hard an opportunity.
Leading into our match, Central District had won their first two and lost their last three matches and we knew that they would be keen the get another win and would therefore have to be on our game.
We started with an early goal to Jack Burns playing his first game, but gave one up a minute later to allow the Bulldogs to level the scores.
After another first gamer Jake Spinks kicked our second goal we got the momentum and kicked the next five to go into quarter time 36 points up.
After quarter time, Central kicked the first two goals as we moved away from the way we played in the first.
We then kicked the next two through Bailey Marshman and Billy Wade ,but again took it easy and let Central kick another two and cut our advantage to 24 points at halftime.
I think Central controlled the game more than us in the third. They had more disposals and five more inside 50, but luckily they didn't convert as well as they would have liked in front of goals.
The quarter ended with both teams kicking three goals and we still held our 22-point lead.
The last started with a goal to Jake Tarca in the first two minutes. It was the settler we needed and we seemed to play the rest of the game in our front half.
We kicked another two goals in the quarter and didn't allow Central to kick one until a late anti-density rule went against us with just over a minute left in the game.
We were very happy with the result and the way everyone contributed. We won contested footy, were unselfish and were good in front of goal with nine goal scorers kicking our 15.5.
Tyler Davies and Jonty Manuel were good around stoppage, Aaron Douglass and Danny Juckers were solid down back and Job Colwell is still in good form in the forward line.
This weekend we don't have a game due to the state game bye and state Under-18 pre-selection trial game, in which we have eight players representing South Adelaide in Tate Coleman, Hayden Sampson, Job Colwell, Tom Sparrow, Reece Milsom, Daniel Sladojevic, Jake Tarca and Robert Irra (as an overage player).
Darnell Tucker and Sam Whitbread would have also been playing but are both injured.
We wish those players all the best in the next few weeks of their state program.
The following weekend we host North Adelaide here at Noarlunga, with a 11:00am bounce down on Saturday, May 19.
Mark Clayton
U18s Head Coach

Author:
South Adelaide Football Club