Under 18s Report: Second Semi Final - South Adelaide vs Eagles
Posted by South Adelaide Football Club on 3 September 2018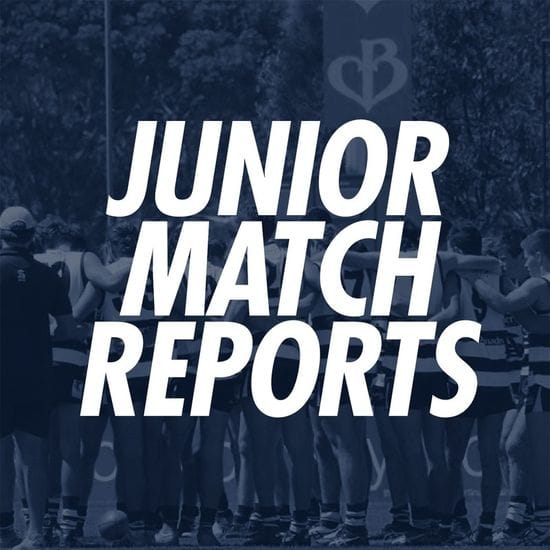 Under-18s Match Report
South Adelaide vs Eagles
Second Semi Final - Maughan Thiem Hyundai Oval - 01/09/18
| | | | | | |
| --- | --- | --- | --- | --- | --- |
| South Adelaide | 3.3 | 4.5 | 9.5 | 11.6 | 72 |
| Eagles | 3.1 | 5.5 | 8.6 | 12.7 | 79 |

Goals: Sladojevic, Tarca 3, Bogle 2, Freitag, Coleman, Milsom
Best: Sparrow, Sladojevic, Manuel, Lovering, Tarca, Bogle
Our Under-18s suffered a narrow loss to Woodville-West Torrens in their Second Semi Final on Saturday afternoon.
After the Eagles locked in top spot and we secured second, our Second Semi Final clash was a rematch of the last round of the year, which was also played at Woodville.
We had the first couple of shots for the day but didn't convert. Eagles got hold of the ball and transitioned to kick the first two goals of the game.
We kicked the next three through Reece Milsom, Damon Freitag and Jake Tarca to go into the first break two points up.
The second quarter the Eagles came out hard, kicking the first two goals again.
We were worried it was going to be a repeat of last weeks game where they blew the game open, but to the credit of our boys that was the length of their run.
We managed to bottle the game up for a bit until we hit back through Tate Coleman. We went into the main break only six point down.
After halftime we made some positional changes, with Jake Tarca going into the midfield again which made an impact.
Our tackle pressure increased and we started to get more of the ball. We looked like we could take control of the game as we kicked five goals to Eagles three. The last of their majors coming on the siren. We believed we had momentum going into the last quarter.
The last quarter we started well with Daniel Sladojevic and Luke Bogle kicking goals, which put us 18 points up.
However, that is when we stopped. Eagles came back kicking the last four goals to win by seven points.
I was proud of the players for the game they played, and it could have gone either way, but we let them kick four goals in eight minutes to end the game.
We now play Norwood and win to next week in the Preliminary Final to get another go at the Eagles in the Grand Final.
Mark Clayton
U18s Coach

Author:
South Adelaide Football Club