Vale Noel Paul
28 October 2021
The South Adelaide Football Club is devastated to learn of the sudden passing of Noel Paul
A long time supporter and volunteer of the South Adelaide Football Club, Noel was blue and white through out.
From a young age, Noel was not only supporting his Panthers but was involved as a drinks steward and scoreboard attendant during the days at St.Mary's
Noel was Chairman of the Panther Club for 8 years, which provides the club with crucial support for football programs.
He was also involved as a Kingstonian, Player sponsor and part of the South Adelaide Heritage Committee.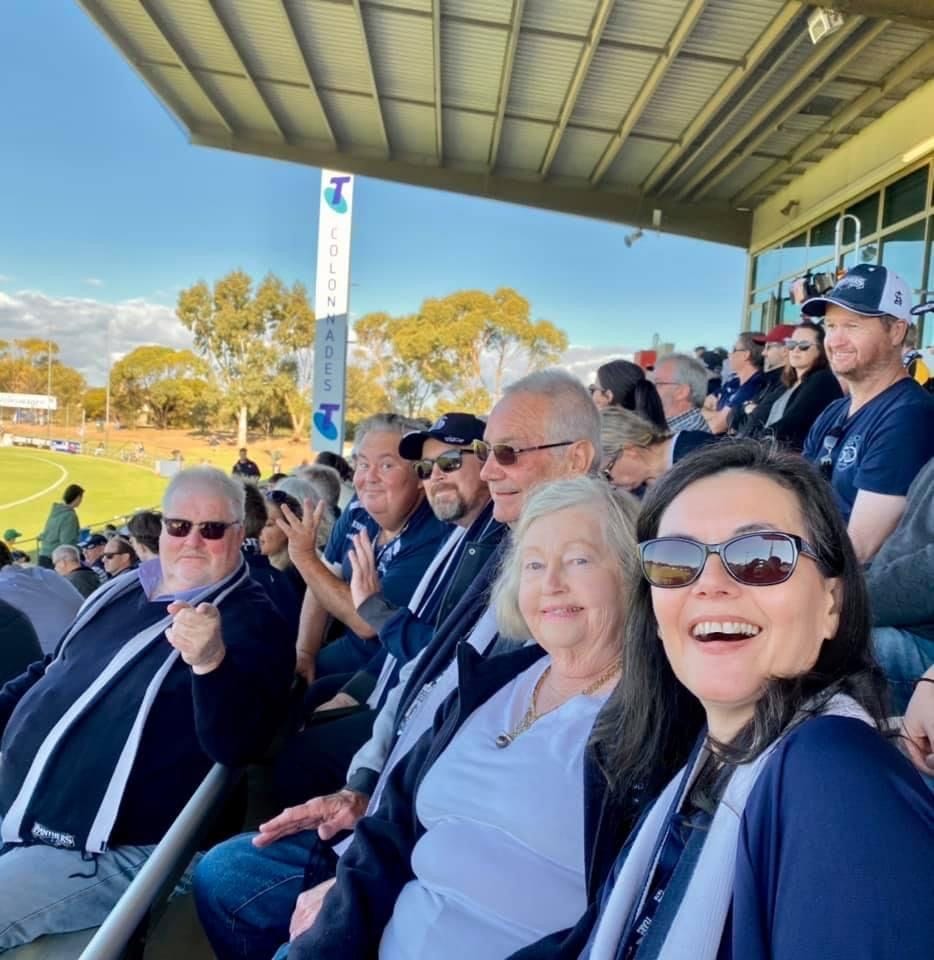 Noel and Partner Jenny at a game earlier this year. Image: Facebook
"We are deeply saddened and shocked to learn of the passing of Noel," said South Adelaide CEO Neill Sharpe.

"Noel had a real passion for the Club and was still a regular part of its fabric through his involvement in the Panther Club."

"He will be sadly missed by everyone around the club"
The South Adelaide Football Club would like to express its sincere condolences to his partner Jenny, children Kelly and Darren and Noel's family and friends during this difficult time.