BETTA Team Selection: SANFLW Round 7 vs Eagles
15 April 2021
South Adelaide make a host of changes to face the Eagles.
After having a week off to reflect on the heavy loss against West Adelaide a fortnight ago, the Panthers make a number of changes for this weeks clash crucial clash against the Eagles.
Headlining the ins is former dual Premiership skipper Lauren Buchanan who has come out of retirement and will be available to play for the remainder of 2021.
Buchanan was the inaugural skipper of the Panthers women's program and announced her retirement after last years Grand Final.
Joining Buchanan is AFLW draftee Tahlia Meyer, who will return after playing with the Saints in the 2021 AFLW season.
Happy Valley product Chloe Jacobs is also set to make her debut after not playing a game in 2021 due to a hand injury.
Jemma Ellis is also a chance to wear the blue and white for the first time being named in the extended squad.
The Panthers will once again be without state under-19 trio Gypsy Schirmer, Tahlita Buethke and Lauren Clifton.
Hardnosed Renee Moon has been cleared to play after a leg injury has kept her sidelined.
All the action kicks off on Saturday morning bright and early at Maughan Thiem Kia Oval at 9:30am, followed by the Reserves.
If you can't make it to the game, don't miss a second with a SANFL Digital Pass which can be purchased here.
South Adelaide Members receive a discount on the Digital Pass which can be purchased here.
What: Panthers @ Eagles
Where: Maughan Thiem Kia Oval
When: Saturday, April 17, 9:00 AM
Tickets: Free Entry
Watch: Live via SANFL Digital Pass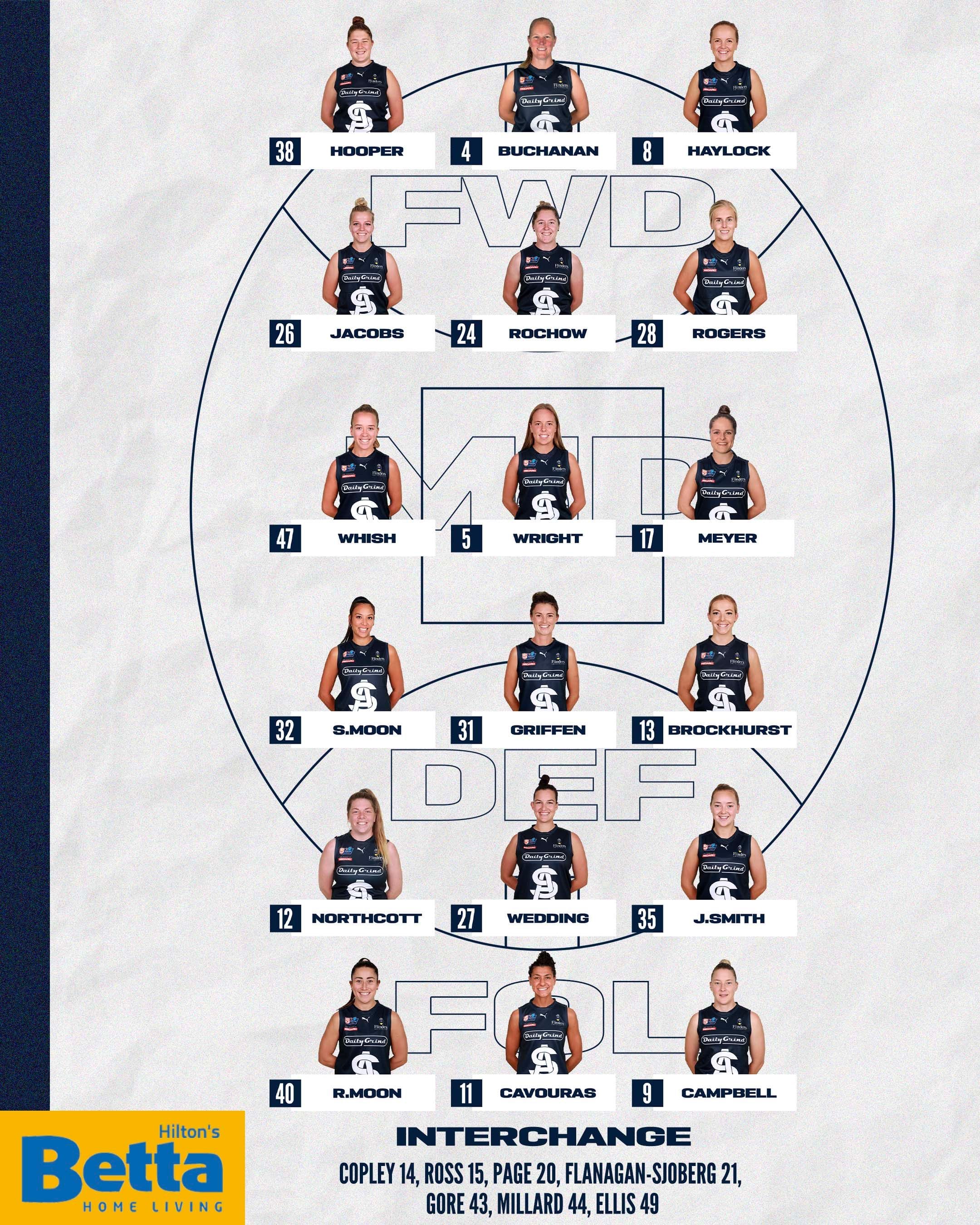 In: A.Gore, Brockhurst, R.Moon , Hooper, Buchanan, Jacobs, Rogers, Page, S.Moon, Millard, Meyer, Ellis
Out: Schirmer, Kirk, Peters, Munyard, Whiteley, McKinnon, Buethke, Bennett, Clifton
New: Jacobs (Happy Valley), Ellis (Yankalilla)