BETTA Team Selection: Under-18 Round 10 vs Norwood
Posted by Jonathon Parker on 10 June 2021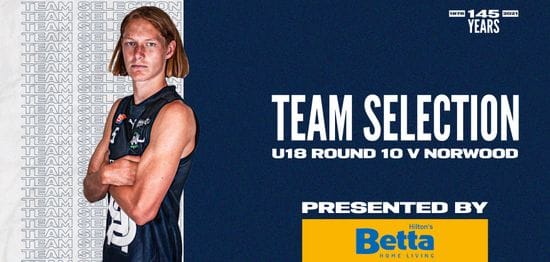 The South Adelaide Under-18s hit the road to take on Norwood on the Parade
After a gutsy come from behind effort against West Adelaide, the junior Panthers set their sights to Norwood on Saturday.
The Panthers will be without Koby Cockshell, Kyle Marshall, Tom Schirmer, Jack Delean and Will Verrall due to state commitments.
However, this will open the door for Austin Hogg, Heath Treloar, Angus Bradley, Blake Rodgigues, Rhys Galliford, Lachlan Inthavong, Cameron Kirkland and Tom Welk who all come into the extended squad.
All the action kicks off at 11:30 am at Coopers Stadium at Norwood.
The 2021 SANFL Digital Pass will once again stream all Under-18's matches, which can be purchased here.
South Adelaide Members receive a discount on the Digital Pass which can be purchased here.
What: Panthers @ Redlegs
Where: Coopers Stadium
When: Saturday, June 12, 11:30 AM
Watch: Live via SANFL Digital Pass