Betta Teams: Juniors - Panthers vs Sturt
Posted by South Adelaide Football Club on 7 September 2017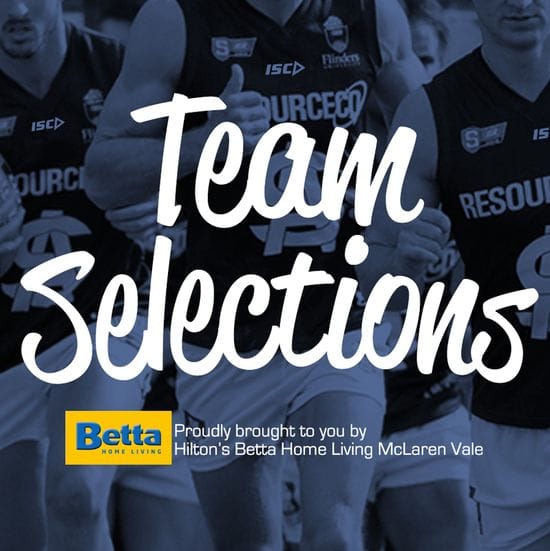 Under-18s Face Sturt in Preliminary Final
South Adelaide's Under-18s face Sturt in a do-or-die Preliminary Final this Friday night at Football Park.
The winner between the Panthers and Double Blues will book a place in the Grand Final and a date with Woodville-West Torrens at Adelaide Oval.
See the Under-18s team below - brought to you by Hilton's Betta Home Living - McLaren Vale.
Match Details
What: Preliminary Final - South Adelaide vs Sturt
Where: Footy Park
When: Friday, September 8 - 6:40pm
Tickets: Free admission
Under-18s
N. Beenham, H. Sampson, R. Irra, T. Illingworth, F. Penn, D. Arnold, D. Tucker, L. Bogle, H. Bruce, L. Fitt, S. Whitbread, J. Daniels, T. Davies, J. Manuel, T. Coleman, J. Colwell, B. Sowter, E. Wilkinson, C. McGree, N. Kreuger, B. Snelling, J. Elmes, A. Douglass, S. Lawrie, J. Bradford, T. Sparrow, N. Steele, J. Carapetis, R. Mayes
Are you making the most of your great members discounts?
Author:
South Adelaide Football Club