Betta Teams: Round 4 - South Adelaide vs Norwood
27 April 2017
Panthers on Parade Under Lights
South Adelaide a set for their second game under lights as they tackle Norwood at the Parade this Friday night in Round 4 action of the SANFL Macca's League.
Garry Hocking's selection committee will be forced to make at least one change to the side that defeated Glenelg in Round 3, as livewire forward Rigby Barnes has been sidelined with a groin injury.
Experienced midfielder Xavier Gotch returns to the fold after missing Round 3 due to injury, while potential first-gamers Alex Moyle (Reynella - SFL) and Matthew Raitt (Flagstaff Hill - SFL) have been named on an extended bench that needs to be cut to three before the first bounce.
Strong-marking forward Ben Haren is also set to play his 50th SANFL game.
The Reserves welcome new recruit Nick Mott (Noarlunga - SFL) back from suspension as they search for their first win of the season against the Legs.
See the full teams below - brought to you by Hilton's Betta Home Living - McLaren Vale.
Match Details
What: Round 4 - South Adelaide vs Norwood
Where: Coopers Stadium
When: Friday, April 28 - League 7:20pm, Reserves 4:40pm
Tickets: Adults $14, concession $8 and under 18s free of charge
Meanwhile, the Panthers Under 18s look to continue their winning start to 2017 with a 2:10pm clash with Norwood at Hickinbotham Oval the following day (Saturday, April 29), while the Under 16s precede the match with their Round 6 clash with the Legs from 11:50am.
Round 4 League Team - 7:20pm
In: Gotch, Moyle, Raitt
Out: Barnes (groin)
New: Alex Moyle (Reynella - SFL), Matthew Raitt (Flagstaff Hill - SFL)
Milestones: Ben Haren (50 games), Alex Moyle (debut), Matthew Raitt (debut)
Reserves - 4:40pm
Szust, Millman, Whimpress, Newell, Blackwell, Harvey, Helyar, Patterson, Damin, McKinnon, Tyllis, Gurney, Aurrichio, Kappler, Jolly, Mott, J. Taylor, Anderson, Allevi, Gillett
In: Mott, Gillett
Out: Moyle, Raitt, Need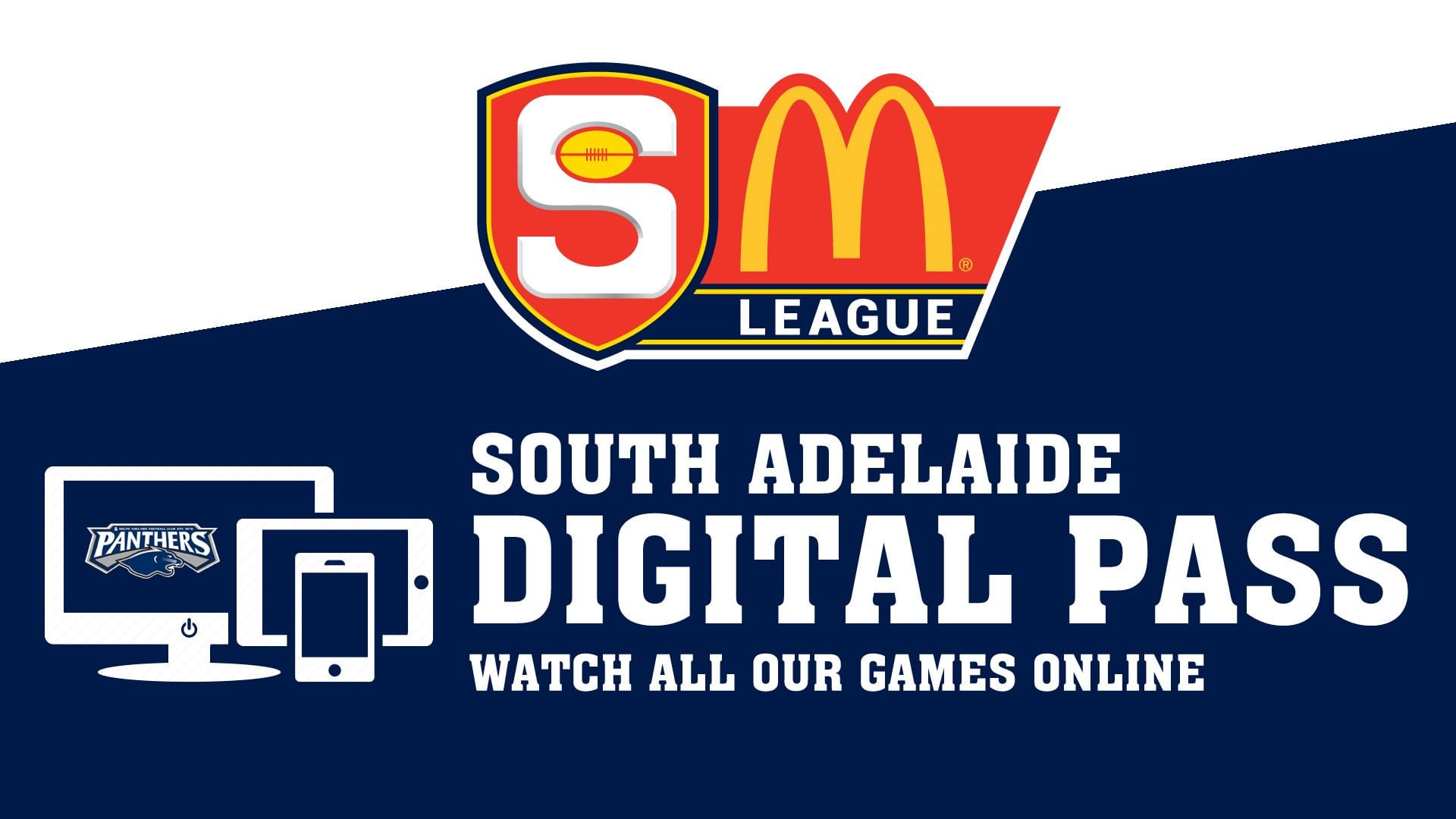 Did you know about our great members discounts?
Junior Teams
U18s
Round 4 vs Norwood
2:10pm, Saturday, April 29
Hickinbotham Oval
H. Bruce, S. Whitbread, H. Sampson, E. Wilkinson, T. Sparrow, C. McGree, N. Kreuger, T. Coleman, J. Bradford, F. Penn, R. Irra, J. Carapetis, J. Manuel, T. Illingworth, B. Sowter, K. Milford, J. Colwell, L. Fitt, D. Tucker, N. Robertson, J. Daniels, R. Milsom, R. Mayes, B. Marshman
U16s
Round 6 vs Norwood
11:50am, Saturday, April 29
Hickinbotham Oval
R. Matthews, A. Terrell, T. Neville, H. Spacie, A. Douglass, M. Ayris, C. Sampson, M. Coulthard, B. Hamilton, J. Fitzgerald, I. O'keeffe, W. Bruce, C. Calyun, T. Oliver, D. Sladojevic, M. O'Flaherty, M. Gill, M. Short, J. Austìn, K. Bray-Wallace, D. Freitag, M. Lippett, L. Costello