Betta Teams: SANFL Round 12 - South Adelaide vs Sturt
Posted by Jonathon Parker on 4 July 2019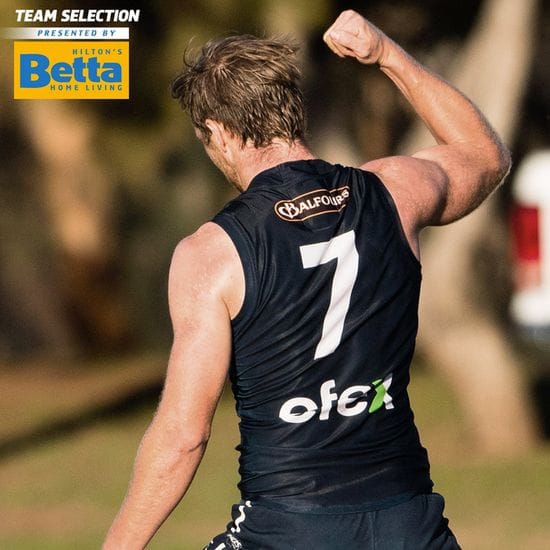 South Adelaide name two additions to the squad that will face the Double Blues on Sunday.
The Panthers have named two inclusions into the sqaud that fought out a scrappy win over West Adelaide last week.
Tom Whittlesea returns to the league side after playing in last weeks reserves loss against the Bloods.
Joining him isLee Hoey who returns after a hamstring complaint, which has kept him sidelined since Round 8.
Ben Haren also returns to the Reserves after an ankle injury.
The extended squad of 23 will be reduced by two before the bounce on Sunday Afternoon.
The boys settle back in at home with the Reserves kicking off at 11:30 am followed by League at 2:10 pm.
What: SANFL Round 12 - South Adelaide vs Sturt
Where: Flinders University Stadium (Noarlunga)
When: Sunday, July 7 - League 2:10pm; Reserves 11:30am
Tickets: Online Here Adult $14; Concession $8; Kids U18 free
Watch: SANFL Digital Pass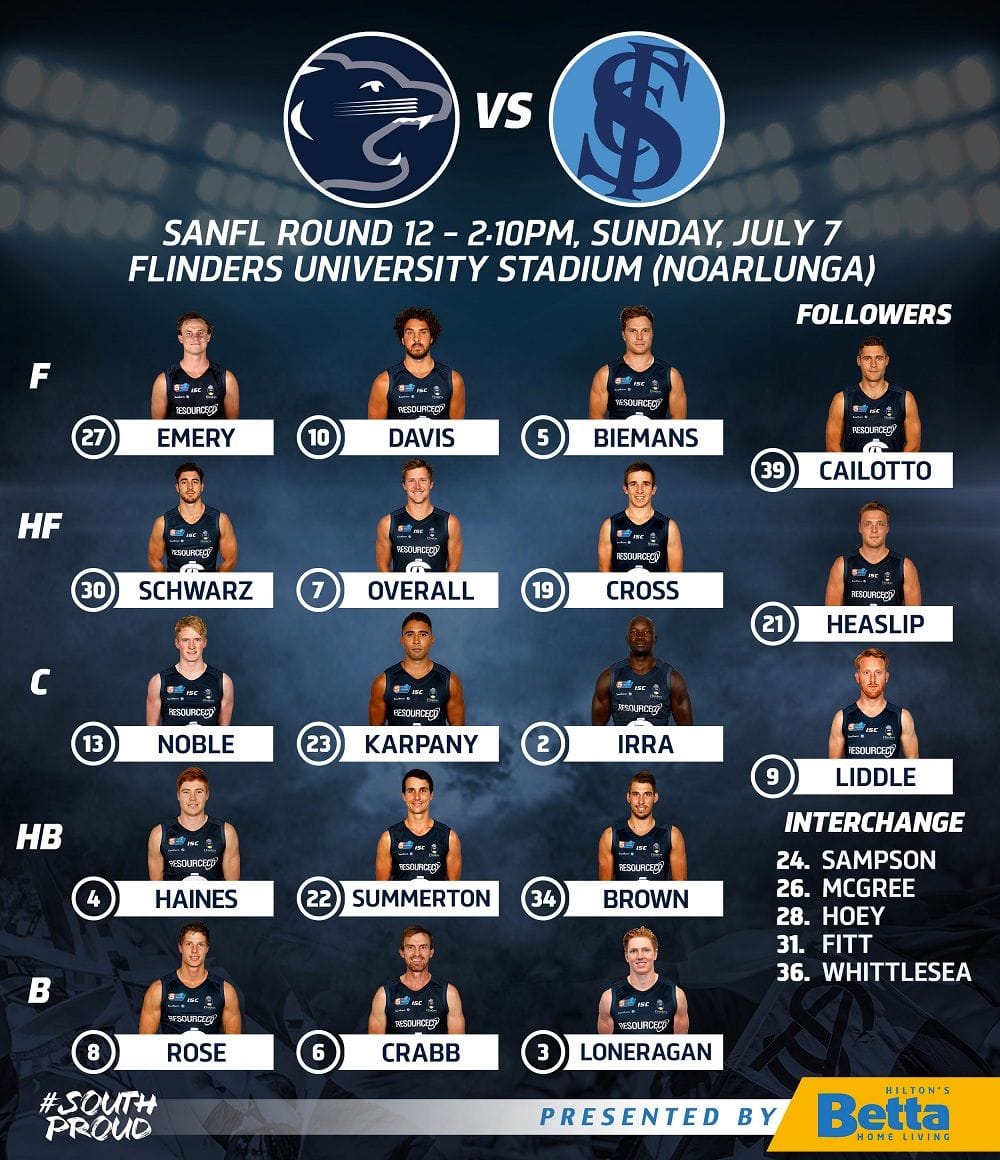 Changes
In: Hoey, Whittlesea
Out: nil
New: nil
Milestones: nil
Reserves
Baker, Beeche, Beenham, Bogle, Coleman, Colwell, Davies, Elmes, Haren, Juckers, Kappler, Kennedy, Lovering, Makoi, McKinnon, Milsom, Moffa, Snelling, Tucker, Whitbread, Wilkinson,
In: Beeche, Haren
Out: Hoey (League), Whittlesea (League)