Betta Teams: SANFL Round 7 - South Adelaide @ Norwood
Posted by Jonathon Parker on 6 August 2020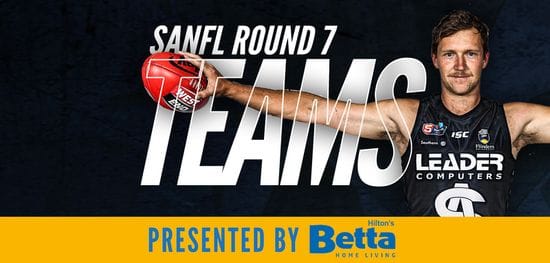 South Adelaide remain on the road as they head to the Parade for a date with the Redlegs.
After a close loss to the Roosters last week, the Panthers are forced to make some changes, with Malcolm Karpany's injury run continuing with him being ruled out with a calf issue.
Joining Karpany on the sideline is also Jaidan Kappler who is also ruled out of Sundays clash.
However, this opens the door for Liam Fitt to possibility make a retun after a work injury kept him out last week.
2020 recruit Ben Sawford is also a chance to make his debut after coming back from injury through the Reserves.
Mid season recruit in Paul Hunter is also a chance to make his Panthers debut after being named in the extended squad of 26.
For for the Reserves, Williamstown/Western Jets product in Daly Andrews will line up for his first game for the Panther Reserves as they look to get back on the winners list after going down to the Roosters on Saturday.
Under-18 Liam Hamilton, who was a late call up last week, will again play Reserves football after a solid performance last week.
The boys kick off at 11:30am on Sunday morning at Coopers Stadium, followed by League at 2:10pm.
Don't miss a second of the action!
What: Panthers @ Redlegs
Where: Coopers Stadium
When: Sunday, August 9, 2:10 PM | Gates open 11:00 AM
Watch: Live via SANFL Digital Pass Member's Only Pricing | Non-Member's Pricing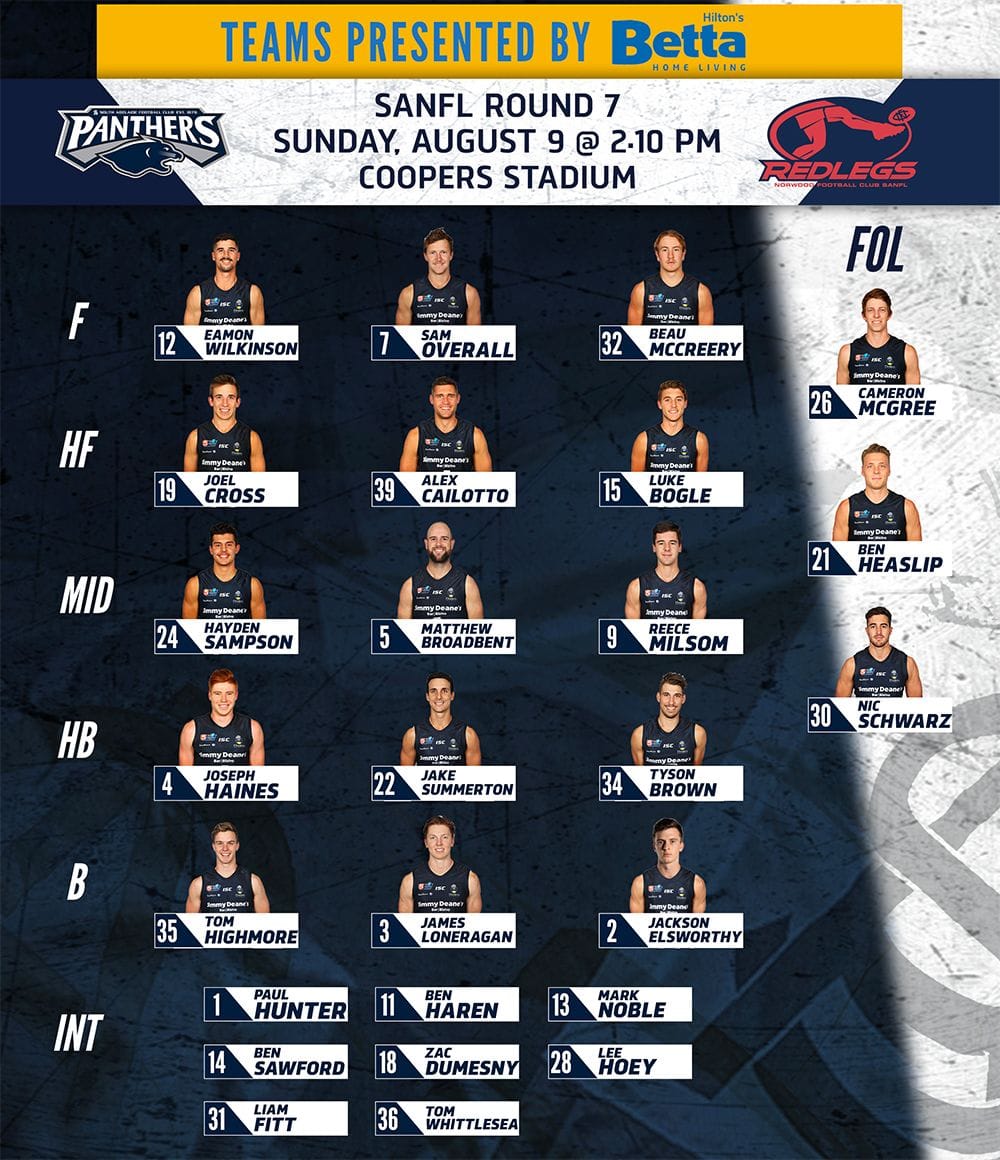 In: P.Hunter (1), J.Elsworthy (2), B.Sawford (14), L.Hoey (28), L.Fitt (31), T.Whittlesea (36)
Out: M.Karpany (Calf), J.Kappler (Leg)
What: Panthers Reserves @ Redleg Reserves
Where: Coopers Stadium
When: Sunday, August 9, 11:30 AM | Gates open 11:00 AM
Watch: Live via SANFL Digital Pass Member's Only Pricing | Non-Member's Pricing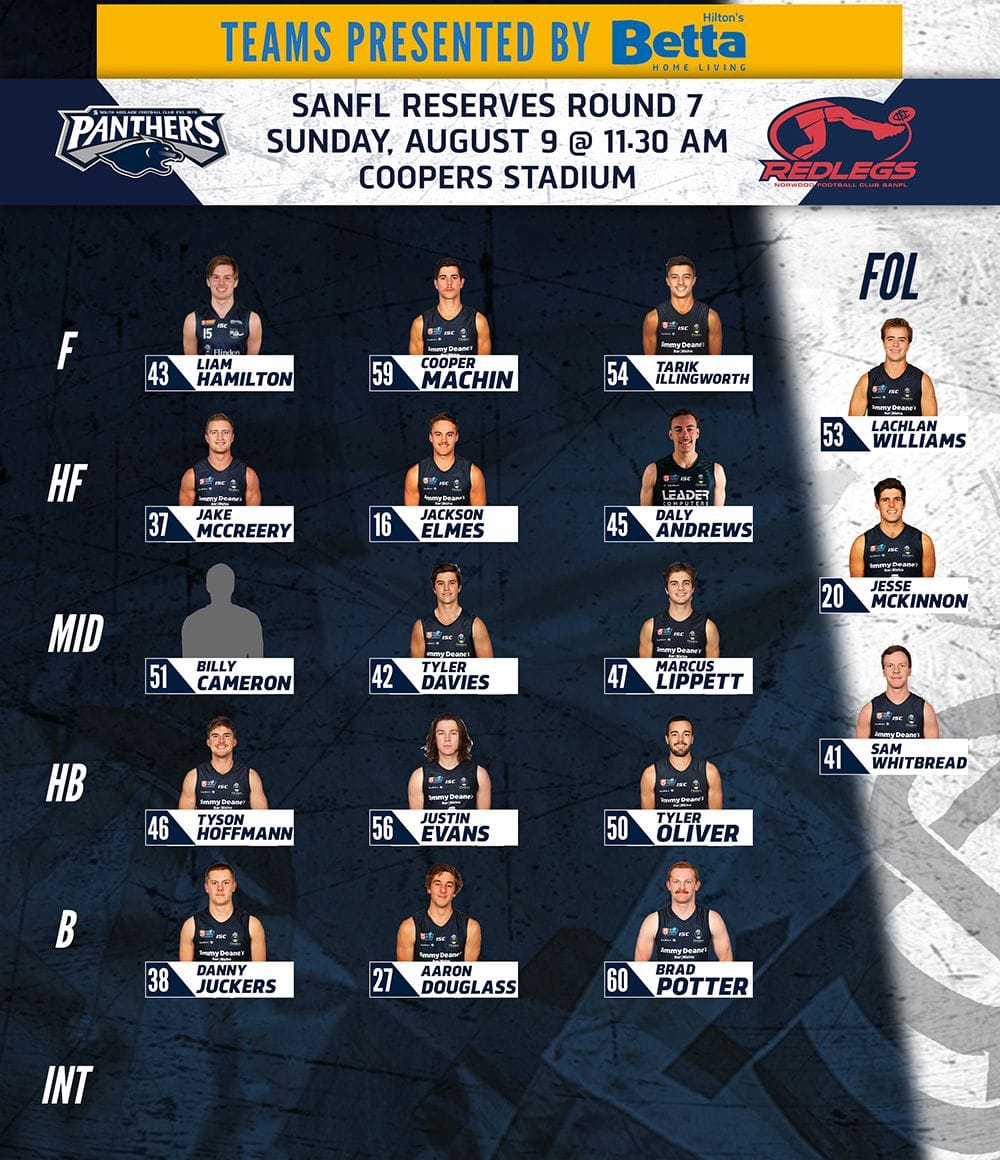 In:
D.Andrews (45)
Out:
B.Sawford (League), T.Whittlesea (League), J.Elsworthy (League), L.Hoey (League), M.Clifton (Under-18)