Betta Teams: Under-16 Round 2 - South Adelaide vs North Adelaide
Posted by Jonathon Parker on 12 March 2020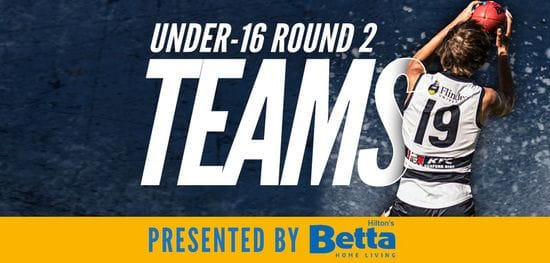 South Adelaide's Under-16s look to bounce back against the Roosters on Sunday Morning at Flinders University Stadium.
The Panthers will look to get on the winners list this week after a tough day at the office last Friday night, when they take on the Roosters on Sunday morning.
The Roosters head to Flinders University Stadium having just got past the Bloods by the narrowest of margins in last week.
In the first of four games of football at Flinders University Stadium on Sunday, the action kicks off bright and early from 9:00am.
Also in a first, all games of the SANFL Under-16 competition are streamed live and on demand via the SANFL Digital Pass.
What: Panthers vs Roosters
Where: Flinders University Stadium
When: Sunday, March 15.
Time: 9:00am
Watch: SANFL Digital Pass Members Only | Non-Members
Tickets: Free Entry!