BETTA Teams Selection: Round 16 v Central District
Posted by Jonathon Parker on 5 August 2021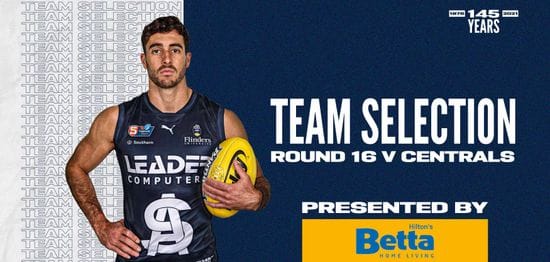 The Panthers name four additions to the squad that will face the Dogs.
With a much needed extended break, the Panthers will make a few changes to the squad ahead of the longest road trip in football to the Ponderosa.
Luke Bogle returns to the squad after a string of good performances in the Reserves along with long time defender Tyson Brown.
Joining them are tall timbers in Damon Freitag and Bailey Griffiths.
The Panthers and Bulldogs will also be facing off for the annual Mayors Cup.
Established in 2004, the cup recognises both clubs communities, the City of Onkaparinga and City of Playford, which share similar geographics, demographics and challenges, both within the local community and football landscape.
Since a drought breaking win in 2016, the Panthers have taken four of the last five Mayor Cups.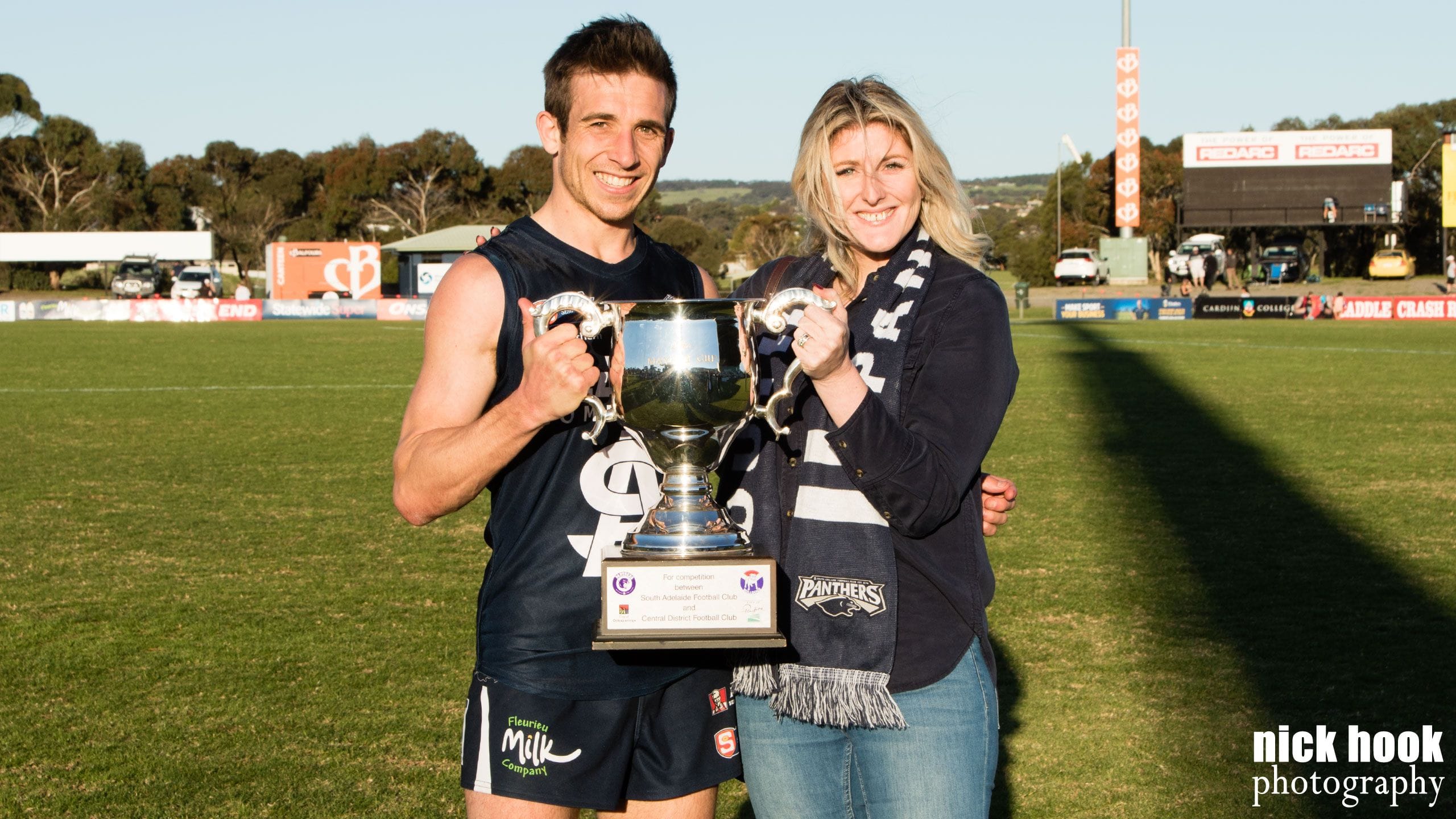 Joel Cross and City of Onkaparinga Mayor, Erin Thompson with the Mayor's Cup after last years win over Centrals at Flinders University Stadium. Image: Nick Hook Photography
Meanwhile the Reserves are also back in action this week against the third placed Centrals after a tough day at the bay last time out.
Of the last five meetings between the two teams, the Panthers have won four from the last five including the last two.
All the action kicks off on Saturday morning with the Reserves from 11:30am followed by League at 2:10pm.
Spectators at SANFL matches are permitted based on density of 1 person per 2sqm (between 3,000 and 4,000 max depending on stadium capacity).
Masks are mandatory for spectators.
All consumption of food and beverage must be seated.
Grandstand seating limited to 1 person per 2sqm.
COVIDSafe protocols apply QR Code check-in, COVID Marshals in attendance, 1.5m physical distancing
What: Panthers @ Bulldogs
Where: X Convenience Oval
When: Saturday, August 7. League 2:10pm | Reserves 11:30am
Tickets: Adult $16, Concession $10, Children under 18 FREE.
Watch: Stream via the SANFL Digital Pass
In: Griffiths, Bogle, Brown, Freitag
Out: -