Juniors Report: Round Four - South Adelaide vs Central Districts
Posted by South Adelaide Football Club on 17 April 2016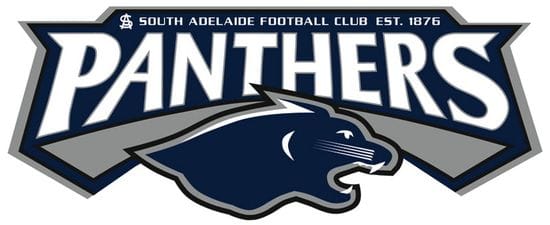 U18s Report
South Adelaide vs Central District
Round Four - Hickinbotham Oval - 16/04/16
| | | | | | |
| --- | --- | --- | --- | --- | --- |
| South Adelaide | 0.4 | 2.7 | 6.7 | 9.11 | 65 |
| Central District | 1.4 | 3.6 | 5.7 | 5.10 | 40 |
Goals: J. Fitzgerald 3, L. Fitt, J. Daniels 2, N. Scanlan, D. Arnold
Best: J. Fitzgerald, J. Daniels, J. McKinnon, C. Helyar, N. Scanlan, Ba. Sowter
The U18s broke through with a great win on Saturday beating Central District by 25 points at Hickinbotham Oval.
The game was played at high speed early, with both teams wanting to play fast footy and take each other on in ball transition.
Centrals started with the wind in the first quarter and showed their intentions early switching the ball at every opportunity when coming out of the back 50. Our midfielders and forwards had to adjust their defensive positioning in the second quarter in order to slow the opposition exits.
That along with more desperate forward line pressure allowed us to create some repeat entries and scoring opportunities.
We lost a man at halftime with one of our leaders, Joseph Tyllis, suffering from some concussion and being ruled out of the game. The coaches were forced to re-shape the back six and play a smaller forward line.
However, the second half intent from the playing group was evident early, with some special efforts by several players who stood tall when it was their turn.
We kicked 7 goals to 2 after half time and ended the game in front in possession count, tackles and inside forward 50's for the first time this season.
Our best player was our captain Jesse Fitzgerald who showed the way all day and continually won contests when one on one and also when outnumbered.
To see our players and staff enjoying the moment after the game was very enjoyable for everyone involved.
We now look forward tackling the challenge of playing Norwood this Saturday at Hickinbotham Oval. The Senior sides have a bye this weekend so come out and support our juniors this weekend! U18s get underway at 2:10pm, with the U16s getting the day started at 11:50am.
Tony Bamford
Under 18s Coach
U16s Report
South Adelaide vs Central District
Round Four - Hickinbotham Oval - 16/04/16
| | | | | | |
| --- | --- | --- | --- | --- | --- |
| South Adelaide | | | | 14.14 | 98 |
| Central District | | | | 5.7 | 37 |
Goals: J. Tarca, D. Sladojevic, B. Marshman 2, L. Hutchinson, E. Wilkinson, J. Bradford, L. Bogle, S. Whitbread, R. Milsom, J. Colwell, T. Coleman
Best: T. Davies, H. Sampson, J. Colwell, S. Whitbread, J. Beeche, L. Bradley
The Under 16s recorded their fourth consecutive win on Saturday afternoon, taking down Central District by 61 points at Hickinbotham Oval.
It was another solid workman-like performance by the players. Having to kick into a stiff breeze in the first quarter it was important we got off to a good start. To the players credit they were able to do this with some fast ball transition and quick clean hands, which gave our forwards the best opportunity to put scoreboard pressure on the opposition early.
As a result of this and our solid defensive pressure, we headed into quarter time with a five goals to nothing lead.
Throughout the first three rounds our second quarters have been our worst and the players wanted to rectify this. Although it wasn't our best quarter we managed to win it by a few points.
After halftime we were disappointed in our effort, the players went away from our structures and went chasing kicks. If we continue to do this the best teams in the competition will hurt us.
We still managed to win comfortably by 10 goals, but we need to educate the players so they understand we can not go against our structures at any stage in a game.
After winning four from four we now look forward to playing Norwood at home on Saturday.
We hit the park at 11:50am and with no Seniors games this weekend we hope to see some blue and white around the oval to cheer our young guns on!
Clay Sampson
Under 16s Coach
Author:
South Adelaide Football Club